Antoinette Brown Society
The Antoinette Brown Society, formed in 2015, carries on the tradition of the Antoinette Brown Award in honoring pioneers and innovators in our midst: new church start pastors, military chaplains, seminary deans, ecumenical leaders, pastors, preachers, evangelists, and more.
On September 1, our Antoinette Brown Society Awardee Rebecca Voelkel, was in a terrible head-on car accident. In the car was her spouse and spouse's siblings. All suffered "life-altering" injuries. We ask for your prayers and your support.
For more information and ways to help, please visit their Caring Bridge site.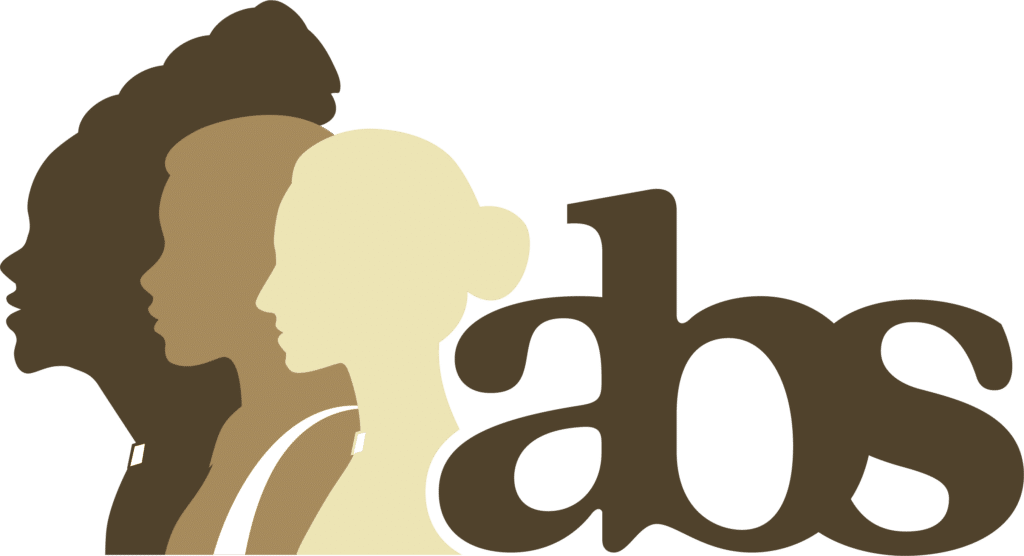 Congratulations to the Rev. Dr. Karen Georgia Thompson on her historic election to the role of General Minister and President!

Join us in celebrating Rev. Dr. Karen Georgia Thompson's election by making a donation to the Antoinette Brown Society!
2023 Awardees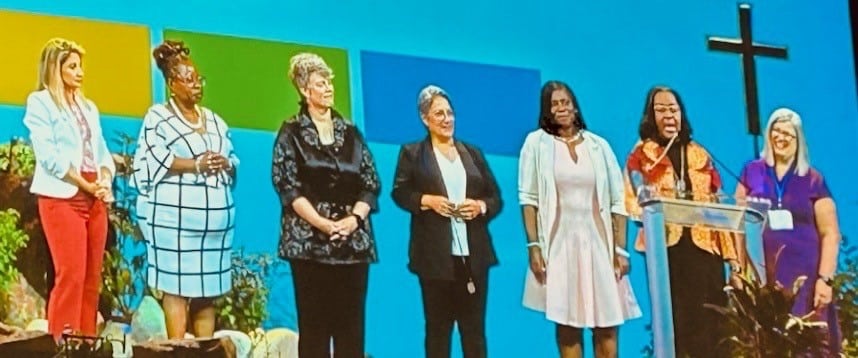 The Antoinette Brown Society is delighted to announce our 2023 awardees!
Trailblazer award to Rev Dr Rebecca Voelkel
Catalyst award to Rev Dr Lisa Maxine Goods for LG Ministries
Check back for their bios and information on our 2024 Clergywomen's Leadership Event!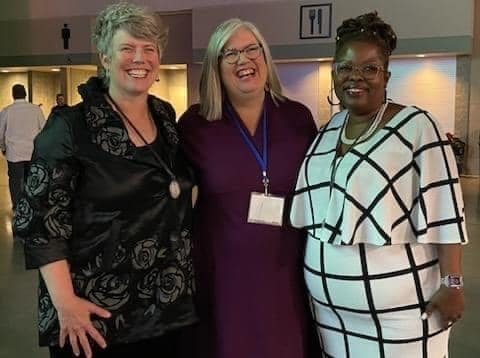 Coming Together to Avoid the Glass Cliff, by Rev. Courtney Stange-Tregear on behalf of the ABS Leadership Team
About Antoinette Brown
In 1853, Antoinette Brown was the first woman ordained into the Christian ministry since biblical times. A passionate advocate for women's leadership in church and society, Antoinette did not aspire to be the first and only ordained woman—she wanted to be the first of many.
More than a century and a half later, Antoinette is no longer alone, thanks be to God! Today there are thousands of women in ordained ministry in the United Church of Christ. Today women serve in small churches and large ones, as senior ministers and interim pastors, as pastoral counselors and hospice chaplains, as executive directors and conference ministers. Many of today's clergywomen are still "firsts" like Antoinette: the first female pastor of a church or the first female director of a non-profit.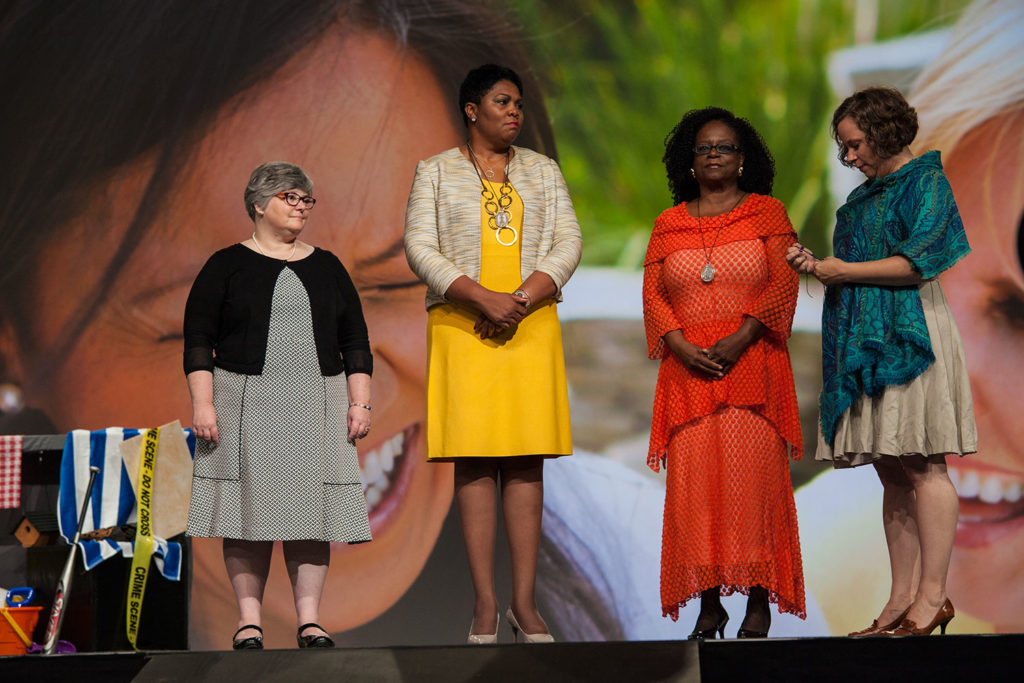 Current and Past Award Honorees
Since 1975, the United Church of Christ at General Synod has celebrated such trailblazers and innovators whose lives and leadership have carved a path for other women to follow. These women include the first Native American woman ordained into Christian ministry, the first African American woman ordained into the United Church of Christ, and many clergywomen leading society in justice and advocacy.
2021 Honorees
The United Church of Christ is proud to present Antoinette Brown Awards to three outstanding trailblazers and one catalyst organization this year:
(see the video presenting last year's honorees here)
Bishop Yvette Flunder
+
Bishop Yvette Flunder, a San Francisco native, has served her call through prophetic action and ministry for justice for over thirty years. In 1991, she founded the City of Refuge, beginning as a small faith community based on commitments to affirm female leadership, to welcome same gender-loving and transgendered people, to take seriously Jesus' commitment to social justice, and to value and welcome all regardless of social or economic status. The City of Refuge was welcomed into the United Church of Christ in 1995. In 2003, Rev. Dr. Flunder was consecrated Presiding Bishop of The Fellowship of Affirming Ministries, a multi-denominational coalition of over 100 primarily African American Christian leaders and laity. She is also an award-winning gospel music artist and author.
Celebrating Bishop Flunder's lifelong call to "blend proclamation, worship, service and advocacy on behalf of those most marginalized in church and in society" and the birthing of City of Refuge and The Fellowship of Affirming Ministries, we are delighted to present her the Catalyst award.
Rev. Linda Jaramillo
+
You may know the Rev. Linda Jaramillo best for her ten years of faithful service as our Executive Minister of Justice and Witness Ministries where she oversaw the church's work on human rights, racial, environmental, economic, and gender justice in the U.S. and around the world. Her ministry began as an active laywoman in the early 1980's in the Central Pacific Conference and extended beyond, serving on the Coordinating Center for Women, Commission for Racial Justice, Assistant Moderator of the General Synod, National President of the Council for Hispanic Ministries, Co-convener of the Council of Racial and Ethnic Ministries, and a UCC delegate to the World Council of Churches Assembly all prior to her ordination in 2005.
She now sits at the UCC Women's Table and is Convenor of the Colectivo de UCC Latinx Ministries Transition Team, serves as Executive Director for the Center for Ministry in the West and with other non-profit organizations. Her leadership style is connective, bridging justice work with advocacy and empowering women's ministry throughout our denomination. We are pleased to present her with a Trailblazer's Award.
Rev. Dr. Susan Brooks Thistlethwaite
+
Susan Brooks Thistlethwaite is President Emerita and Professor Emerita of Chicago Theological Seminary. She is the first CTS President to have been awarded the honorific title of President Emeritus.
Susan served as the President of CTS from 1998 to 2008. Prior to that, she had been a Professor of Theology at CTS for 20 years and director of the Ph.D. Center for five years. She retired from CTS in June of 2019.
An ordained minister of the United Church of Christ since 1974, she is the author or editor of thirteen books, including two different translations of the Bible.
Recognizing its significance with a tenth anniversary edition, Lift Every Voice is still one of the most widely used theology textbooks in the U.S. Susan has been a frequent columnist and media commentator on religion and public events. These days in addition to serving on non-profit boards, she writes columns for her local paper, Religion News Service and is working on her fifth novel.
"Susan has boldly challenged systems of patriarchy, racism, homophobia, Christian fundamentalism, militarism, and the many evils of our day with wit and wisdom…" Often asking, "who is left out here?" or, "how would this impact women?" she led by intention and example, creating strong female leaders for the church and world. It is our pleasure to present Susan a Trailblazer Award.
2019 Honorees
Rev. Liddy Barlow
+
In 2014, the Rev. Liddy Barlow was the first woman to be installed as Executive Minister of Christian Associates of Southwest Pennsylvania, an ecumenical agency bringing together 28 Protestant, Catholic, and Orthodox church bodies. Following the anti-Semitic massacre at Tree of Life Synagogue in Pittsburgh last year, Rev. Barlow offered a clear voice of compassion and hope, representing the Christian community in civic and interfaith memorial events. With interfaith partners, she convened spiritual leaders from nine world religions and 24 Christian denominations in the "We Have To Talk" initiative, which encourages collegiality and work for healing. A lifelong member of the UCC, Rev. Barlow has served in a variety of local, conference, and national boards and committees.
Rev. Eileen Norrington
+
A native New Englander, Rev. Eileen Norrington was ordained at Central Congregational Church, Newtonville, MA, and commissioned a lieutenant junior grade in the U.S. Navy Chaplain Corps in September 1978. In the Navy, Rev. Norrington taught suicide awareness and prevention, stress management, and rape prevention; worked with grief groups, victims of family violence, alcohol recovery groups, and CREDO spiritual growth retreats; all in addition to traditional pastoral duties at several duty stations in the U.S. and overseas. In 1996, Rev. Norrington was the first woman in the Navy Chaplain Corps history promoted to the rank of captain. Rev. Norrington also served in the national setting following her Navy retirement. Rev. Norrington now lives in Florida with her spouse, Giles, a retired Navy aviator and former POW in Vietnam.
Rev. Marti Baumer
+
One of the people who nominated the Rev. Marti Baumer said that the pattern of her vocation included "serious attention to people and place, the articulation of firmly held values, and strength of character that encourages others and strengthens the church." She has served as a pastor in established congregations and as the founding pastor of the United Church of Santa Fe, NM, as Conference Minister in Illinois South – one of the first women in the UCC to , and a Practical Theology Professor at Eden Theological Seminary. She was an architect of the Background Document of the Ministry Issues Pronouncement, serving as Chair of the Executive Council of the UCC, and provided theological depth in the Habakkuk Group's re-visioning of the Manual on Ministry.
WomanPreach, Inc!
+
Our institutional Catalyst Award is presented to WomanPreach, Inc! an organization that "provides intimate, practical training and nurturing community spaces" to empower preachers. "Their programming began as a way to train women, and has since grown to include programming for people of all genders, [and] to include speakers who serve as community organizers and other vocational spaces where faith-based, justice-centered proclamation is necessary. WomanPreach! Inc. acknowledges the socio-political, cultural, and religious context out of which preachers and witnesses of the Gospel come." In the past 8 and a half years, WomanPreach! has mentored hundreds through their programming, and stands in support of equity and freedom for all people. WomanPreach!, Inc. was founded by its current president, the Rev. Dr. Valerie Bridgeman, a friend of the United Church of Christ and Dean and Vice President for Academic Affairs at the Methodist Theological School in Ohio.
Past Award Recipients
View the full list of Antoinette Brown Award Recipients from 1975 to 2017.
Support the Antoinette Brown Society
Donations to the Society are crucial to leadership development opportunities presented to honorees throughout the year, including the Clergywomen's Leadership Event. Learn how your annual gift can make a difference.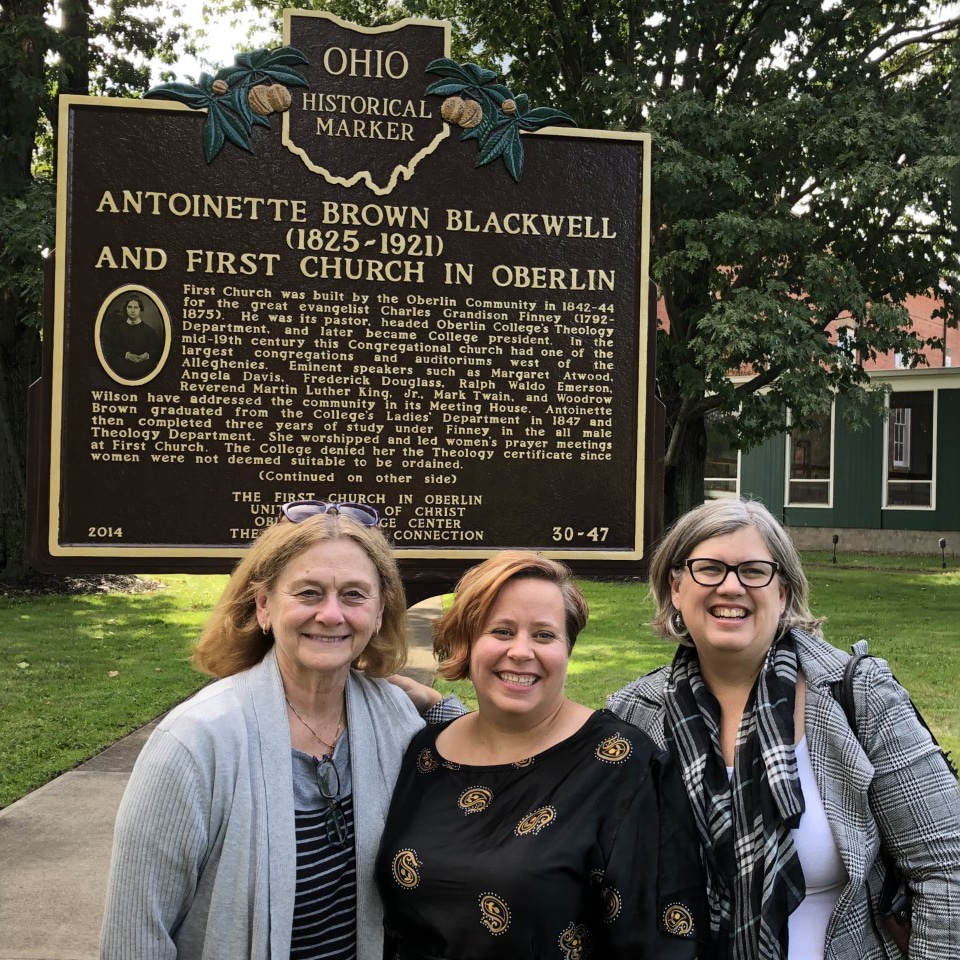 Antoinette Brown Society Membership
For a minimum of $20 per month you can become a member of the Society. Membership includes the following benefits:
Early Bird notice of Gatherings and Events
Discount Registration for the Clergywomen's Leadership Event (held during even numbered years).
Your name listed on our website as a supporter of the leadership of women in the church, and
COMING SOON! The Antoinette Brown Society Newsletter.
Pledging Members of the Antoinette Brown Society
Rev. Kerby J. Avedovech
Rev. Tara C. Barber
Rev. Traci Blackmon
Rev. Deborah J. Blood
Rev. Frances A. Bogle
Rev. Judy K. Brandon
Rev. Lorraine M. Ceniceros
Shannon Devoe
Rev. Elizabeth R. Dilley
Meredith Evans
Rev. Dr. Susan J. Foster
Rev. Dr. Jennifer Garrison
Rev. Anissa A. Glaser-Bacon
Rev. Lorraine Grinnell
Rev. Dr. Sheila H. Guillaume
J D Haas
Kevin Haass
Mary Hansen
Rev. Tracy M. Heilman
Rev. Elizabeth P. Kennett
David Kerr
Rev. Janice A. Kimball
Christine Krause
Rev. Christina G. Kukuk
Rev. Dr. Cheryl A. Lindsay
Rev. Alyssa Lodewick
Rev. Melanie A. Oommen
Rev. Dr. Monica J. Ouellette
Rev. Kerri Parker
Rev. Loey M. Powell
Rev. Dr. Audrey C. Price
Rev. Marsha M. Quick
Robert Routzahn
Rev. Marian P. Shearer
Rev. Dr. Courtney Stange-Tregear
Rev. Martha K. Stone
Rev. Gayle R. Tucker
Kristen Wheeler
Rev. Michelle Wilkey
Rev. Tara L. Wilkins
Rev. Ellen Witko
Rev. Michael Young
Rev. Philomena Hare
Rev. Kathryn L. Novotny
Supporters of the Antoinette Brown Society
Rev. Eric S. Anderson
Rev. Elizabeth G. Barlow
Rev. Dr. Bonnie L. Bates
Rev. Martha A. Baumer
Rev. Vonshelle J. Beneby
Rev. Stephen B. Boyd
Rev. Tyler Connoley
Donna Deffke
Helen B. Duncan
Rev. Dr. Dee Eisenhauer
Rev. Nancy Fitzgerald
Bishop Yvette A. Flunder
Rev. Karyn Frazier
Rev. Jocelyn B. Gardner Spencer
Rev. Dr. Mary Susan Gast
Rev. Jane E. Heckles
Rev. Dr. Jo Hudson
Rev. Michelle Hughes
Ina M. Isobe
Rev. Dr. Renee C. Jackson
Rev. Ann Jefferson
Rev. Amy Johnson Kay Kerriden
Nancy E. Krody
Rev. Elizabeth LeSueur
Rev. Kyle A. Lovett
Rev. Katelyn Macrae
Rev. Petra J. Malleis-Sternberg
Rev. Chris McArdle
Rev. Mary W. Nelson
Rev. Eileen O. Norrington
Susan Pixley
Rev. Dr. Bernice F. Powell Jackson
Rev. Sharon K. Prestemon
Rev. Lori Anne Wyckoff
Rev. Kent J. Siladi
Rev. Michelle Torigian
Elizabeth F. Walker
Clergywomen Leadership Event Scholarships
The Society funds a biennial gathering for clergywomen. The event is an opportunity for attendees to gain wisdom from our Awardees, connect with one another, and be renewed in their own spirits for the hard and faithful work of being a woman in ministry in the 21st century. Help a clergywoman attend in the year ahead by donating a scholarship.
$250 – Partial scholarship to the Clergywomen's Leadership Event
$400 – Scholarship to the Clergywomen's Leadership Event
Questions?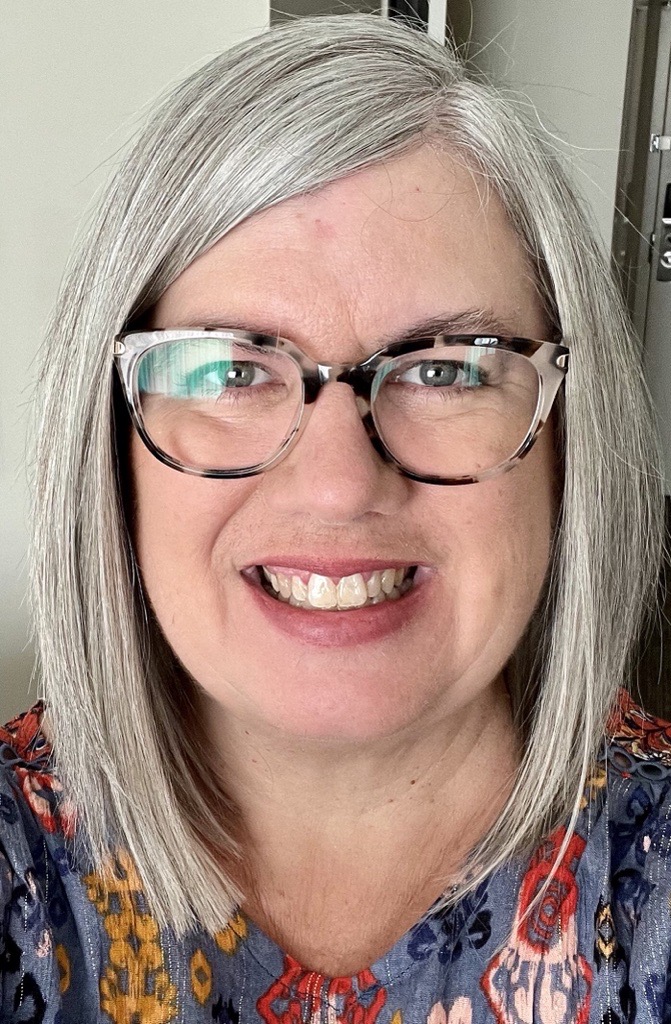 Your Antoinette Brown Society Leadership Team:
Rev. Dr. Sheila Harvey
Rev. Lorraine Ceniceros
Rev. Dr. Audrey Price
Rev. Dr. Courtney Stange-Tregear
Please contact Rev. Tara Barber (barbert@ucc.org), Minister for Ministerial Support and Accountability, for more information.