Antoinette Brown Society
The Antoinette Brown Society, formed in 2015, carries on the tradition of the Antoinette Brown Award in honoring pioneers and innovators in our midst: new church start pastors, military chaplains, seminary deans, ecumenical leaders, pastors, preachers, evangelists, and more.

About Antoinette Brown
In 1853, Antoinette Brown was the first woman ordained into the Christian ministry since biblical times. A passionate advocate for women's leadership in church and society, Antoinette did not aspire to be the first and only ordained woman—she wanted to be the first of many.
More than a century and a half later, Antoinette is no longer alone, thanks be to God! Today there are thousands of women in ordained ministry in the United Church of Christ. Today women serve in small churches and large ones, as senior ministers and interim pastors, as pastoral counselors and hospice chaplains, as executive directors and conference ministers. Many of today's clergywomen are still "firsts" like Antoinette: the first female pastor of a church or the first female director of a non-profit.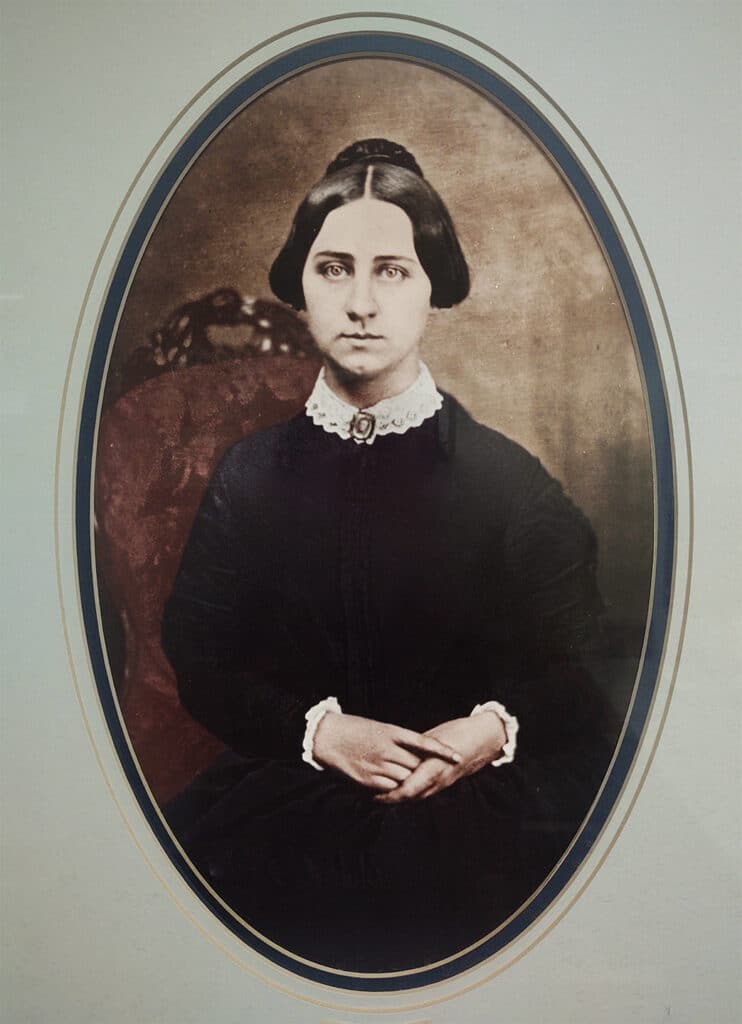 May 20, 2021
Celebrate Recent Awardees at Thursdays for the Soul Webinar
Please join us in honoring our 2019 Antoinette Brown awardees at an upcoming Thursdays for the Soul webinar. We are delighted to be presenting on Antoinette Brown's birthday, May 20, at 3:30pm eastern on the topic of "Bold Vision: Leadership in Challenging Contexts".
Donations will be collected for the Antoinette Brown Society fund to benefit leadership development.
Current and Past Award Honorees
Since 1975, the United Church of Christ at General Synod has celebrated such trailblazers and innovators whose lives and leadership have carved a path for other women to follow. These women include the first Native American woman ordained into Christian ministry, the first African American woman ordained into the United Church of Christ, and many clergywomen leading society in justice and advocacy.
Nominations can be made for Summer 2023 honorees here,
2019 Honorees (current)
The United Church of Christ is proud to present Antoinette Brown Awards to three outstanding trailblazers and one catalyst organization this year:
Rev. Liddy Barlow
+
In 2014, the Rev. Liddy Barlow was the first woman to be installed as Executive Minister of Christian Associates of Southwest Pennsylvania, an ecumenical agency bringing together 28 Protestant, Catholic, and Orthodox church bodies. Following the anti-Semitic massacre at Tree of Life Synagogue in Pittsburgh last year, Rev. Barlow offered a clear voice of compassion and hope, representing the Christian community in civic and interfaith memorial events. With interfaith partners, she convened spiritual leaders from nine world religions and 24 Christian denominations in the "We Have To Talk" initiative, which encourages collegiality and work for healing. A lifelong member of the UCC, Rev. Barlow has served in a variety of local, conference, and national boards and committees.
Rev. Eileen Norrington
+
A native New Englander, Rev. Eileen Norrington was ordained at Central Congregational Church, Newtonville, MA, and commissioned a lieutenant junior grade in the U.S. Navy Chaplain Corps in September 1978. In the Navy, Rev. Norrington taught suicide awareness and prevention, stress management, and rape prevention; worked with grief groups, victims of family violence, alcohol recovery groups, and CREDO spiritual growth retreats; all in addition to traditional pastoral duties at several duty stations in the U.S. and overseas. In 1996, Rev. Norrington was the first woman in the Navy Chaplain Corps history promoted to the rank of captain. Rev. Norrington also served in the national setting following her Navy retirement. Rev. Norrington now lives in Florida with her spouse, Giles, a retired Navy aviator and former POW in Vietnam.
Rev. Marti Baumer
+
One of the people who nominated the Rev. Marti Baumer said that the pattern of her vocation included "serious attention to people and place, the articulation of firmly held values, and strength of character that encourages others and strengthens the church." She has served as a pastor in established congregations and as the founding pastor of the United Church of Santa Fe, NM, as Conference Minister in Illinois South – one of the first women in the UCC to , and a Practical Theology Professor at Eden Theological Seminary. She was an architect of the Background Document of the Ministry Issues Pronouncement, serving as Chair of the Executive Council of the UCC, and provided theological depth in the Habakkuk Group's re-visioning of the Manual on Ministry.
WomanPreach, Inc!
+
Our institutional Catalyst Award is presented to WomanPreach, Inc! an organization that "provides intimate, practical training and nurturing community spaces" to empower preachers. "Their programming began as a way to train women, and has since grown to include programming for people of all genders, [and] to include speakers who serve as community organizers and other vocational spaces where faith-based, justice-centered proclamation is necessary. WomanPreach! Inc. acknowledges the socio-political, cultural, and religious context out of which preachers and witnesses of the Gospel come." In the past 8 and a half years, WomanPreach! has mentored hundreds through their programming, and stands in support of equity and freedom for all people. WomanPreach!, Inc. was founded by its current president, the Rev. Dr. Valerie Bridgeman, a friend of the United Church of Christ and Dean and Vice President for Academic Affairs at the Methodist Theological School in Ohio.
Past Award Recipients
View the full list of Antoinette Brown Award Recipients from 1975 to 2017.
Support the Antoinette Brown Society
Donations to the Society are crucial to leadership development opportunities presented to honorees throughout the year, including the Clergywomen's Leadership Event. Learn how your annual gift can make a difference.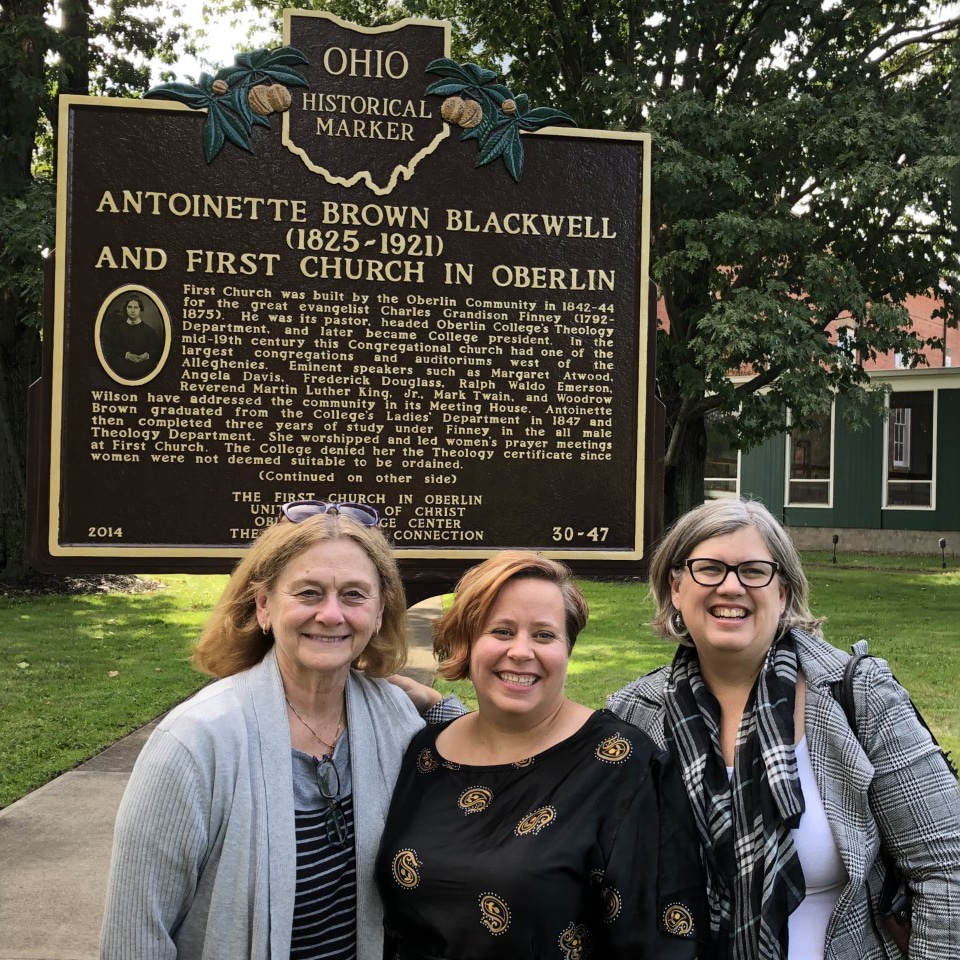 Antoinette Brown Society Membership Levels
$60 Membership in Antoinette Brown Society
Allows for the ongoing support of clergywomen's excellence
$120 Leader in Antoinette Brown Society
Promotes clergywomen's leadership development between events
$300 Advocate in Antoinette Brown Society
Supports the work of the ABS selection and event planning team
$600 Trendsetter in Antoinette Brown Society
Underwrites the ABS gathering at General Synod in 2023
$1,500 or Above – Pioneer in Antoinette Brown Society
Provides for Awardee participation in the Clergywomen's Leadership Event
*name listed on webpage
Clergywomen Leadership Event Scholarships
The Society funds a biennial gathering for clergywomen. The event is an opportunity for attendees to gain wisdom from our Awardees, connect with one another, and be renewed in their own spirits for the hard and faithful work of being a woman in ministry in the 21st century. Help a clergywoman attend in the year ahead by donating a scholarship.
$250 – Partial scholarship to the Clergywomen's Leadership Event
$400 – Scholarship to the Clergywomen's Leadership Event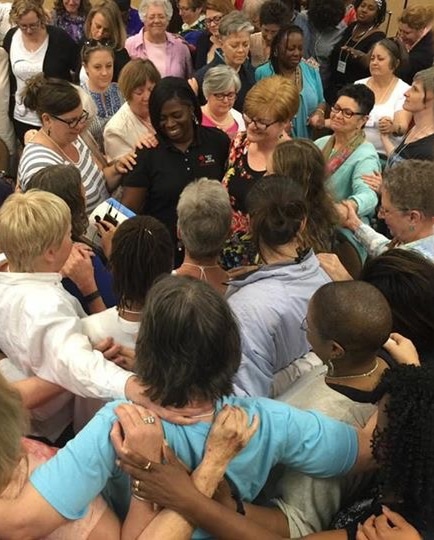 gain
connect
renew
May 3 – 5, 2022
Clergywomen's Leadership Event
The Society's biennial gathering of clergywomen is planned from May 3-5, 2022. This event will present time for attendees to gain wisdom from our Awardees, connect with one another, and renew their own spirits for the hard and faithful work of being a woman in ministry in the 21st Century.