'Love Remains' — long-term and worldwide — through One Great Hour of Sharing
United Church of Christ members put love in action with every gift they make to One Great Hour of Sharing.
In 2021, love provided clean water for school children in Zimbabwe. Through Christian Care, an arm of the Zimbabwe Council of Churches, OGHS provided funds to renovate boreholes at a local school, to bring water up from the ground and provide children with access to it.
Love offers refuge to LGBTQ asylum seekers in Massachusetts. The LGBT Asylum Task Force, a ministry of Hadwen Park Congregational Church in Worcester, has provided welcome and assistance to 400 people from more than 20 countries in the past 14 years. In 2021, an OGHS grant helped support that welcome.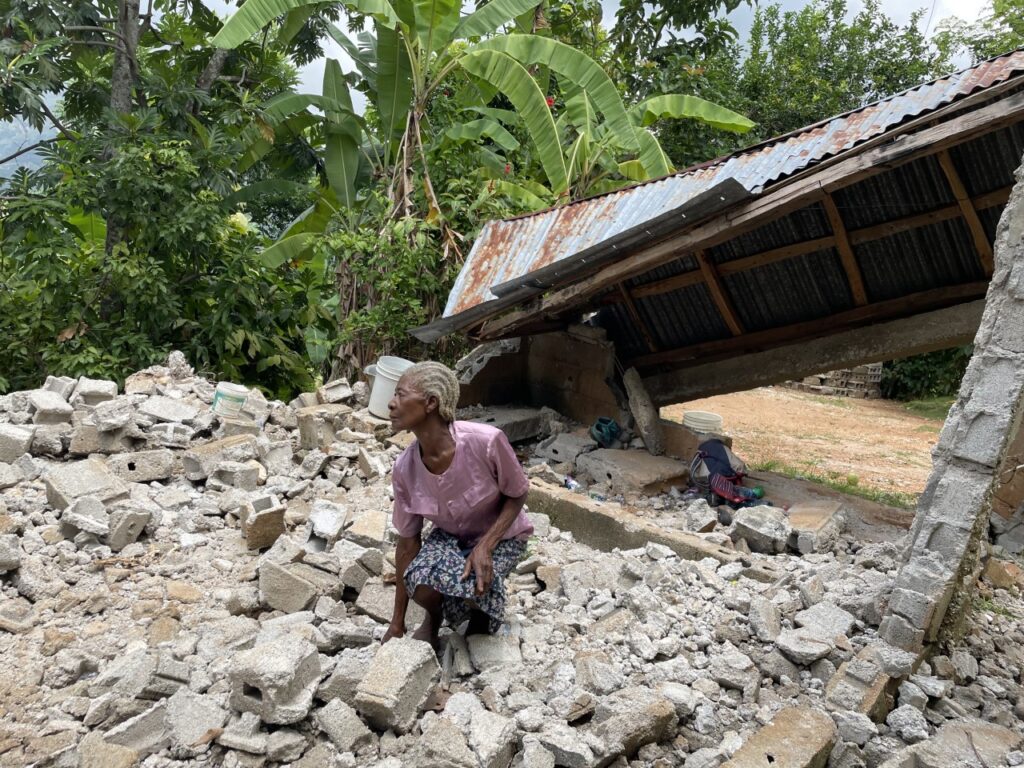 Love will also continue to provide hope and assistance in beleaguered Haitian communities after double natural disasters in 2021. A powerful 7.2 earthquake in August followed by Tropical Storm Grace left hundreds of people in need of water, housing medical and psychosocial support. Though the UCC issued and surpassed an emergency $100,000 appeal for Haiti with generous gifts from congregants and churches, OGHS funds will also be used to help in the island's long-term recovery.
One Great Hour of Sharing, one of the UCC's four special mission offerings, is received during Lent. It supports these and other ministries carried out by Wider Church Ministries.
Where dollars are focused
"OGHS funding is focused on refugees, disasters and sustainable development," said the Rev. Karen Georgia Thompson, associate general minister, Wider Church Ministries and Operations.
"There are historic partners – domestic and international – who are funded through OGHS. The UCC works collaboratively with these organizations in addressing these three priorities. These include Church World Service, ACT Alliance, World Council of Churches and others. We also distribute funds to global partners through Global Ministries supporting the priorities named above."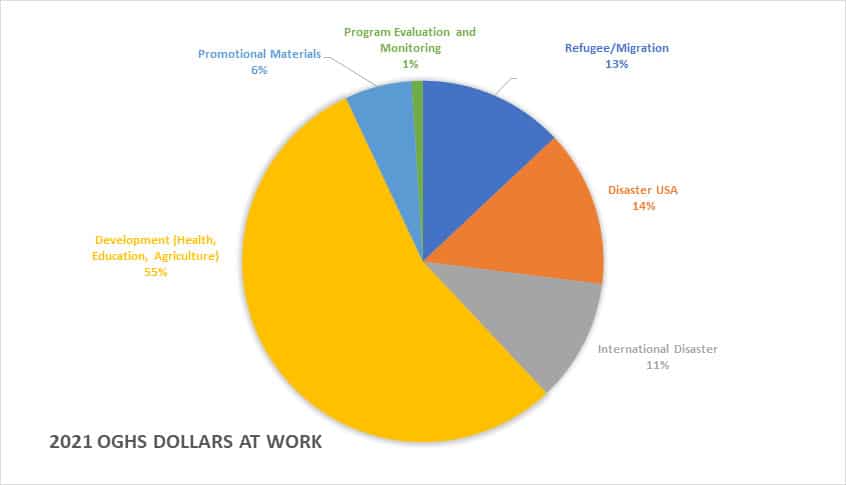 This chart shows 2021 OGHS dollars at work. The majority of funds, more than 55 percent, were funneled into development, with almost another 40 percent going to support refugees and people recovering from disasters both in the U.S. and abroad.
Rebounding from COVID
Due to the pandemic, there's been less money to work with. Gifts to OGHS were off almost $1 million after COVID, comparing 2020 donations to 2019. 2021 donations are still being tallied, and numbers are already trending higher. Final figures are expected later this month.
"In my new role providing leadership for the offering, I have been inspired by the commitment and compassion from our congregations who are alert to the crisis in our world and truly want to put love into action to bring hope out of the ashes of despair for people and communities locally and globally," said the Rev. Monica Dawkins-Smith, executive associate, Wider Church Ministries and Operations.
"While we saw a 44-percent decrease in OGHS gifts in 2020, we have seen a slight rebound in 2021," Dawkins-Smith said. "With the continued generosity of our congregations, and individual donors, we are hopeful that we will see record giving this year to enable us to support even more of our neighbors in crisis."  
Aiding long-term recovery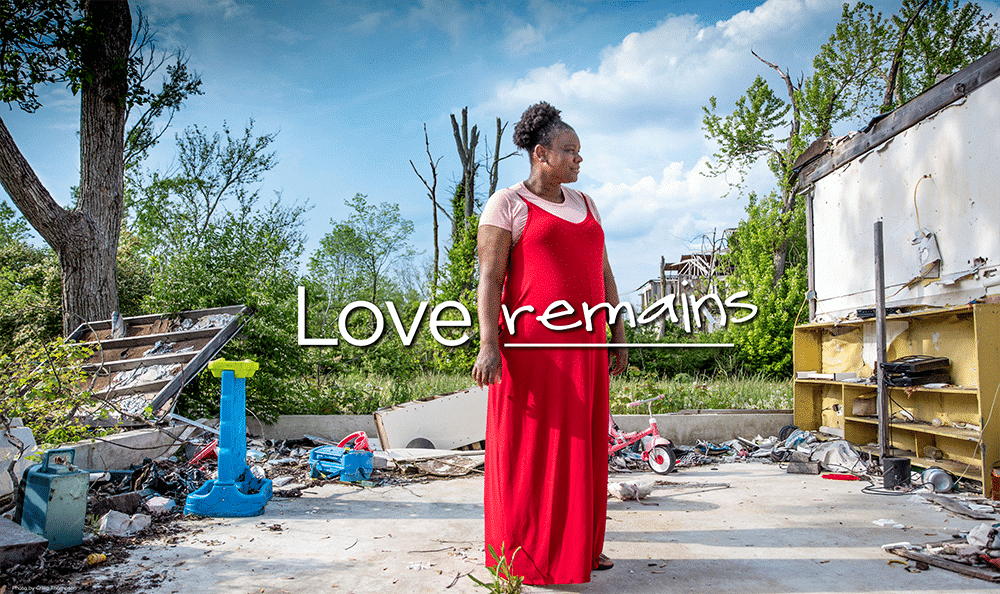 OGHS focuses on human crises of many kinds. As suggested by its 2022 theme, Love Remains, the offering supports programs in the long term.
"OGHS funds also support the emerging needs each year," Thompson said. "Disasters which are of human and natural causes are funded. We give to all aspects of disaster ministries, while we focus on long-term recovery. Some projects are historical and receive ongoing funding; others are funded through the grant process.
"As crises arise, the Global H.O.P.E. and Global Ministries staff often identify some of these emerging global needs and request funding for partners to assist in response and long-term needs."
What about Ukraine?
With a humanitarian crisis unfolding in Ukraine, many wonder if some of the 2022 OGHS dollars will be used assist the people of Ukraine in some way. Thompson said that right now she can't be specific about that.
"That's because we issued an appeal for Ukrainian Emergency Relief and have no idea how much will be received," she said. "The response to events in Ukraine is multilayered, with long- and short-term needs. There are humanitarian needs, coupled with the mass movement of people, which are impacting refugee issues. It is quite likely we will spend funds from OGHS to address the challenges emerging in Ukraine. There is no way to know how much we will spend."
As with Haiti, the amount of support offered will be determined at the situation unfolds.
"OGHS responds through partner churches and agencies nationally and internationally to whatever emergency and development work is needed and is currently in the news – or not in the news," said the Rev. David Taylor, co-pastor of First Church of Christ Congregational, UCC, Glastonbury, Conn. His church is a consistently strong supporter of the offering, he said, because his people know where their gifts go.
"With each crisis, they do not need to 'wonder' what they can do. Through our trusted UCC Wider Church Ministries, they are already making a difference in people's lives."
The 2022 OGHS suggested offering date is March 27. Gifts can also be given online here.
Content on ucc.org is copyrighted by the National Setting of the United Church of Christ and may be only shared according to the guidelines outlined here.
---
Related News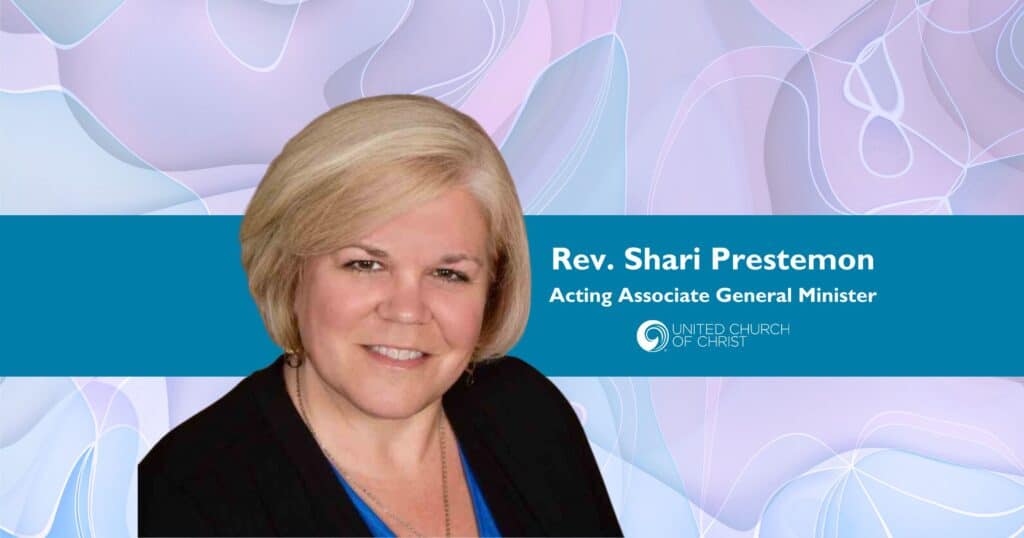 A new United Church of Christ national leader has been called. The UCC Board voted in a...
Read More