History and Zero Waste
Learn about the connection between toxic waste and racism, and check out resources for reducing your congregation's waste. Read more…
In recognition of the urgent need to address the intertwined crisis of climate and inequality, the UCC Council for Climate Justice has defined the next ten years as a kairos window of divine opportunity in which people of faith are called to an all-out mobilization of their gifts and resources. Over the course of ten weeks, the council will offer a weekly suggested action for how churches and institutions can mobilize during this critical period. Here is the third suggested action:
3. Know Your Environmental Justice History and Become a Zero Waste Church
---
Related News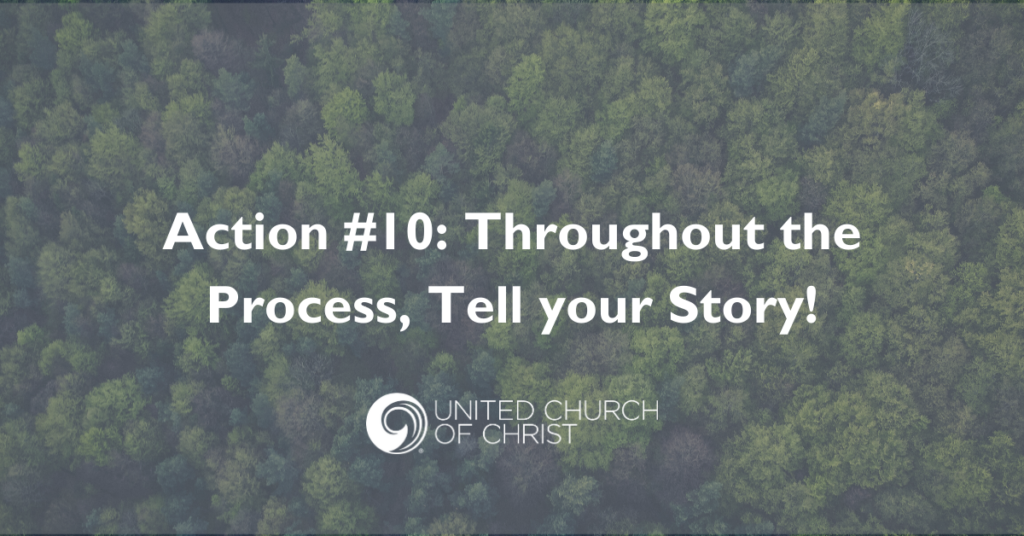 10) Throughout the process of mobilizing, tell your story!  Be it media, church newsletter, or...
Read More