Become a Kairos Mobilization Hub
9) Become a kairos mobilization hub.
Create ways to inspire church members to connect what they do at home to the collective efforts of your community. For example, instead of encouraging members to change lightbulbs and plant trees at home as solitary endeavors, make it a group goal. Keep a running count of each act performed by everyone in the congregation. Calculate the total carbon reduction of those acts combined. Set ambitious goals and celebrate the achievements of the community.
Through the use of your church building and the actions of your members, provide hospitality and solidarity for organizations working to address climate and inequality.
Invite, encourage, and challenge other local institutions to develop 10-year mobilization plans.
---
Related News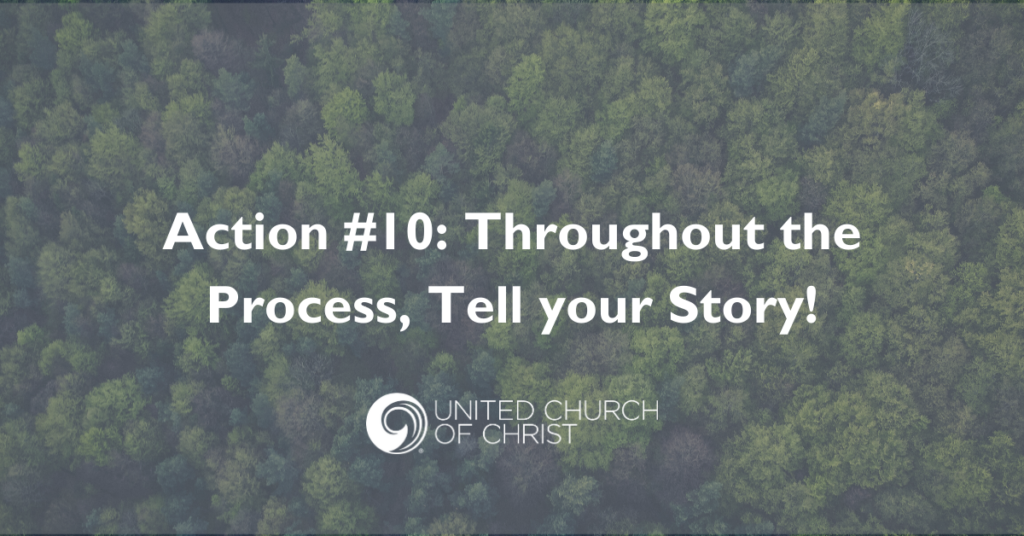 10) Throughout the process of mobilizing, tell your story!  Make what you do visible at your...
Read More