Disciples, like UCC partners, speak out on immigration, refugees, poverty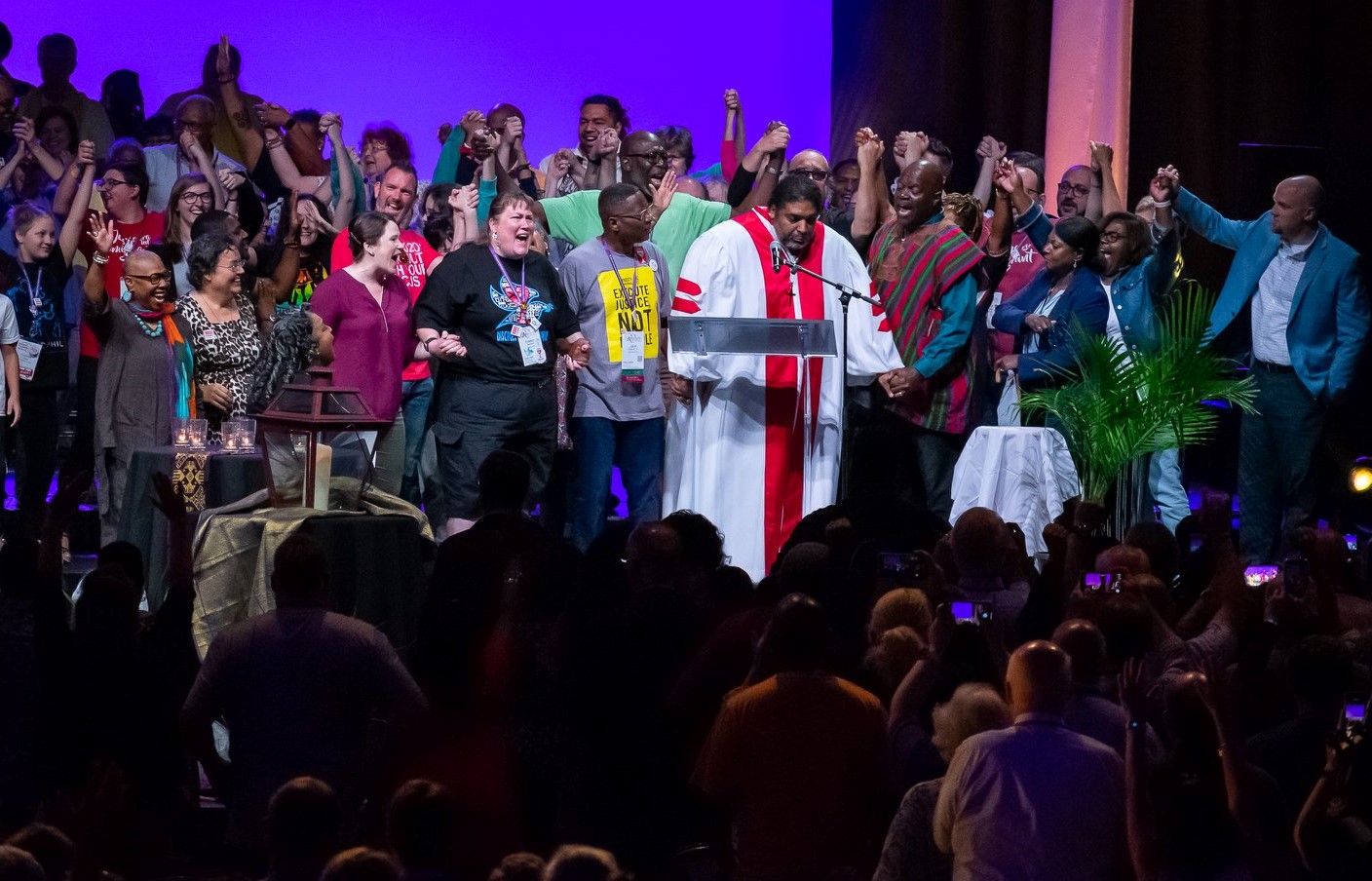 Members of the United Church of Christ's ecumenical partner, the Christian Church (Disciples of Christ), took social-justice actions at their July General Assembly similar to those taken a month earlier by the UCC's General Synod.
Like the UCC's national meeting, the Disciples' July 20-24 gathering in Des Moines, Iowa, was filled with opportunities for worship, workshops and church business of many kinds. Among these were:
Similar actions by the UCC Synod, held June 21-25 in Milwaukee, included resolutions on global forced migration and immigrant families and children, a demonstration outside a local Immigration and Customs Enforcement office, and a keynote speech on poverty by author Matthew Desmond.
The Disciples' Assembly also recognized the Rev. James A. Moos, completing his service as co-executive of Global Ministries, a common mission agency of the UCC and the DOC, and introduced the Rev. Karen Georgia Thompson, elected at the June General Synod as his successor in that office and as UCC Associate General Minister.
"I so enjoyed the time I spent with our partners in the Disciples of Christ," said the Rev. John C. Dorhauer, UCC general minister and president, reflecting on the Assembly. "The feeling is of a family gathering, coming together to celebrate and share, to learn and worship, to pray and deliberate.
"In every setting I have served, from the local church to the National Setting, it is with my Disciples colleagues that I share my deepest and most valued partnerships and friendships. I saw so many of them in Des Moines, and it warmed my heart deeply. I continue to value the relationship we have with them, and the ways in which we influence and impact one another in our shared commitments to preach the gospel of Jesus Christ."
---
Related News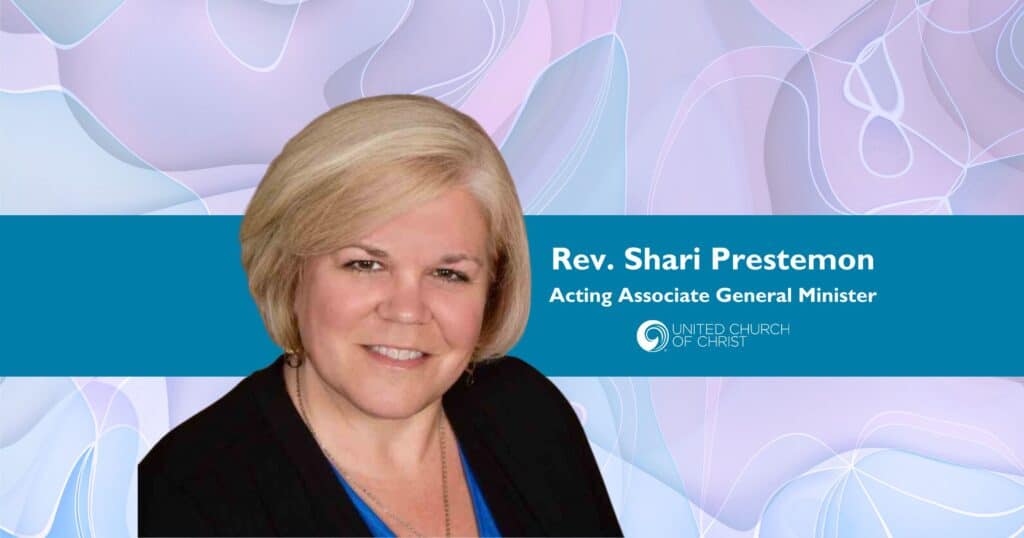 A new United Church of Christ national leader has been called. The UCC Board voted in a...
Read More