UCC Sets Goal to Build 50 Quake-Resistant Homes in Nepal
Fuller Center homes in Nepal, such as this one in Trishuli, were undamaged by April's earthquake.
Taking the next step in its broad program of support for Nepal's recovery following April's devastating earthquake, United Church of Christ Disaster Ministries has set the goal of building 50 earthquake-resistant, permanent homes in the South Asian country.
Each house will cost about $4,000.  UCC Disaster Ministries already has sent $50,000 to its partner The Fuller Center for Housing, a Christian faith-based ministry, to begin the first 12 homes. 
An additional $150,000 is needed to achieve the goal of 50 houses.  Contributions are being received through the UCC's International Emergency Relief Fund.
An updated Sunday Church Bulletin Insert in Black & White and in Color and a Color Poster are now available; they contain more information about Nepal, the earthquake and the recovery effort and how you can help.
The 7.8 magnitude earthquake April 25 was the worst to hit Nepal in more than 80 years.  It affected 8 million people – more than one-fourth of Nepal's population.  It killed nearly 9,000 people and destroyed or damaged nearly 900,000 homes.
The UCC-funded homes will be built in Nepal's Trishuli area, where the Fuller Center had completed 11 homes before the April earthquake. 
"All 11 of those homes were not only still standing after the quake but were completely unscathed despite being just about 30 miles from the epicenter," exclaimed UCC Disaster Ministries Executive Zach Wolgemuth, who visited Trishuli in June. 
The Fuller Center aims to build a total of 200 new homes in the area, and the UCC's help will allow local leaders to ramp up the effort, said Fuller Center President David Snell.
Local Fuller Center leaders in Nepal are sharing their safe building techniques and training masons to help others build safe homes.
UCC Disaster Ministries began its Nepal earthquake response within the first several days following the earthquake.  It sent $40,000 to ACT Alliance partners in Nepal for medicine, food, water, temporary shelter, kitchen supplies, quilts, basic household equipment and other items for survivors.  The ACT Alliance is a coalition of more than 140 churches and church-based humanitarian organizations working together in humanitarian assistance and development around the world.
Subsequently, UCC Disaster Ministries sent $50,000 more for livelihood recovery projects and training, including restoration of livestock, poultry and seeds.
"UCC Disaster Ministries emphasizes the importance of holistic community recovery that supports both housing recovery and livelihood restoration," Wolgemuth said.  "We strive to empower the local community and build the local economy by using local materials and labor in recovery efforts that are culturally appropriate and sustainable."
"Long-term recovery and rehabilitation work is often the most expensive and the least funded," he added.  "The UCC is preparing for a long recovery and continued engagement in Nepal." 
More About the UCC, Fuller Center Partnership
Wolgemuth visited Fuller Center headquarters in Americus, Ga., Nov. 2 to discuss the housing effort.  He recounted that as the UCC considered how it could best contribute to Nepal's recovery, it was looking for a trustworthy partner with established relationships there.
Right away, he said, "I thought of The Fuller Center."
UCC Executive for Disaster Ministries Zach Wolgemuth (center) meets with Fuller Center Director of International Field Operations Ryan Iafigliola (left) and Fuller Center President David Snell in Americus, Ga., on Nov. 2.
UCC Disaster Ministries and the Fuller Center previously worked together in Haiti, following the massive earthquake there in 2010.  The UCC funded the construction of 32 permanent, earthquake-resistant Fuller Center homes in Haiti, more than one-sixth of the Center's total in the island nation.
Then this June, during his visit to Nepal, Wolgemuth and Fuller Center Director of International Field Operations Ryan Iafigliola surveyed needs and examined the situation in Trishuli.
The UCC Disaster Ministries executive also was able to meet local Fuller Center leaders in Nepal, including Samuel Tamang, and said he left confident that the right team was in place locally to build more homes for people in need.
"That's one of the things I always look for with our international response — that local relationships are there and local people are able to either make all of the decisions or at least be involved significantly in the decision-making process about how their community is going to recover," Wolgemuth said.
"We're pleased to know that the funds entrusted to us by the United Church of Christ for our work in Haiti honored their expectations," Snell said. "I'm confident that (the UCC) will be pleased by how their funds are used in Nepal as well, as we reach out together to bless more of God's people in need."
Wolgemuth agreed, emphasizing that "we are dealing with donated dollars, from folks who have given from the depths of their hearts and out of conviction.  A major part of my job is to make sure those donated dollars are utilized in an appropriate way — that they are going to the things that they need to go for; that funds are utilized wisely and not squandered or wasted. Working together with Fuller Center in Haiti built that trust. And that's really what it's about — the trust and the relationships."
Iafigliola said the resources the UCC will provide to build 50 new homes in Nepal "will enable hundreds of people who have experienced terrible trauma to feel safe and secure in new earthquake-resistant homes. 
"It will also help us continue to support the Nepali economy as we create jobs, teach masons earthquake-resistant construction and purchase local materials, " he said.  "The UCC has been a great partner in disaster recovery efforts."
Learn more, support Nepal earthquake response
---
Related News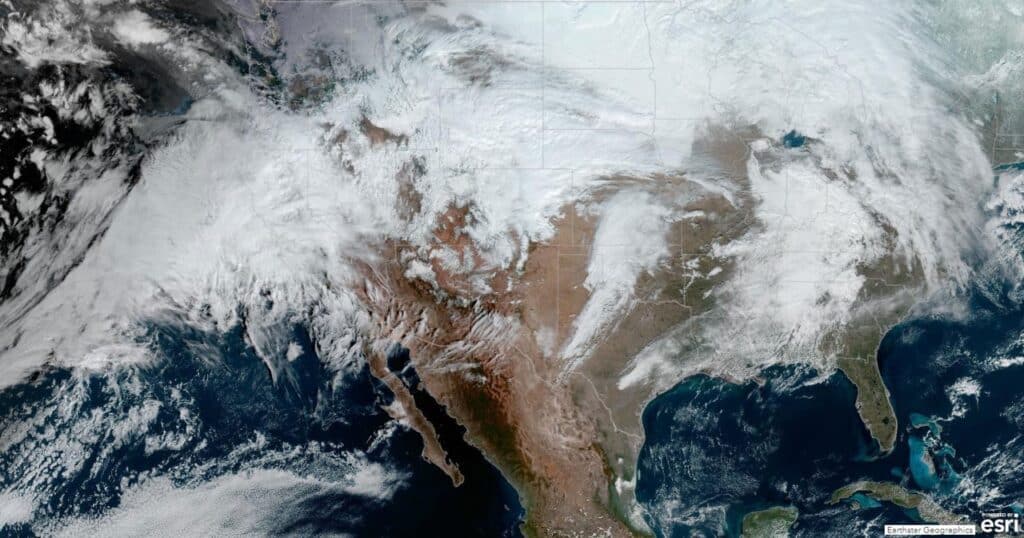 United Church of Christ Disaster Ministries is tracking a series of deadly storms surging up...
Read More