UCC offers prayers, launches appeal to aid Turkey and Syria after earthquake
The United Church of Christ is offering prayers for the region encompassing Turkey and Syria as the death toll continues to climb following one of the strongest earthquakes in 100 years. As of Feb. 13, the number of people killed has passed 36,000. Responders who have worked hard in the cold weather continue to rescue victims from the ruins as the odds of survival begin to wane over a week since the Feb. 6 quake. Many survivors are struggling to find enough food, water and basic amenities.
UCC Global H.O.P.E. has launched the Turkey and Syria Emergency Appeal to direct financial support to partners responding in the areas of greatest need for relief and long-term recovery.
Assessing needs
"We continue to be in regular contact with partners in Turkey and Syria, who are active in the response," said Peter Makari, Global Ministries team leader for Middle East and Europe. This includes in Gaziantep, Turkey, where the UCC had a hand in establishing and offering a missionary presence at the Gaziantep Hospital. The Health and Education Foundation (SEV), the Turkish partner that runs the hospital, said that while the building has experienced only minor damage, Gaziantep is one of the ten cities that has been badly affected, and many in the area are experiencing shock and fear. The hospital will likely serve as a hub for medical treatment, said Makari.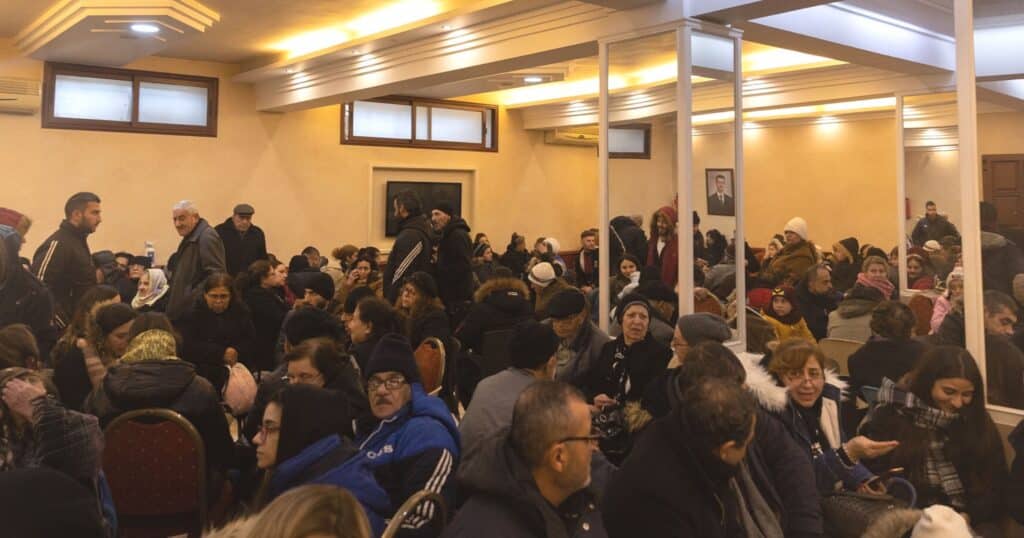 Another partner, the Middle East Council of Churches, has been involved in emergency response in Syria and called on the international ecumenical community to provide emergency aid in the region. In a Feb. 12 update, MECC reported that at this point, approximately 5.3 million people are estimated to need assistance that ranges from house repair to life-saving medical care for survivors.
On Friday, Feb. 10, the U.S. eased sanctions on Syria temporarily to allow access to the north-west areas of the country where very little aid has been able to reach. This follows calls from Global Ministries and MECC urging the Biden Administration to lift these sanctions. As this part of Syria is already vulnerable due to the 12-year-long war, the international sanctions were making it extremely difficult to offer humanitarian assistance following the quakes, the action alert said.
Statement of support
Global Ministries, the common overseas ministry of the UCC and Christian Church (Disciples of Christ), released a statement offering prayers and support for partners in response to the tragedy. An excerpt reads:
We petition our loving and compassionate God for strength for those who are already responding to search for those who may be lost, to deliver medical care to those in need, and to console and encourage the many who are now wondering what is next. And we offer encouragement to our partners throughout the region – in Turkey, Syria, Lebanon, Greece, and beyond – who are working tirelessly to be present in most appropriate ways.

The region is already scarred by war, economic crises, and the impact of external policies. Our partners in the region are calling on the global community to lift sanctions on Syria, a country torn by 12 years of strife, so that humanitarian assistance can be provided without any hindrance. We support that call.

These partners, who are well-practiced in emergency response, are already in motion to respond to the immediate needs of communities that were destroyed in an instant. We will support their efforts.

And partners who are in and of the region will accompany those same communities for the longer term when the initial devastation is no longer in the news. We will accompany them as we have before.
The full statement with additional links and resources is available on the Global Ministries website.
Transnational solidarity
Join The Movement Toward Racial Justice is encouraging transnational solidarity which "implores us to delve more deeply into our interconnectedness" with those directly impacted by this tragedy.
"It is difficult to hold the enormity of the tragedy that is unfolding in Turkey and Syria in the recent earthquake's aftermath. Each day brings news of more recorded deaths, less hope for finding survivors, and deepening need for food, housing and medical assistance," writes JTM Curator Sharon Fennema. "Our hearts ache for the loss of life, the shattered communities, the tremendous devastation.
"Moments like these offer us an invitation to deepen our practices of transnational solidarity … The movement toward racial justice is global in scope. The justice we imagine must be for all of us, across borders and national identities."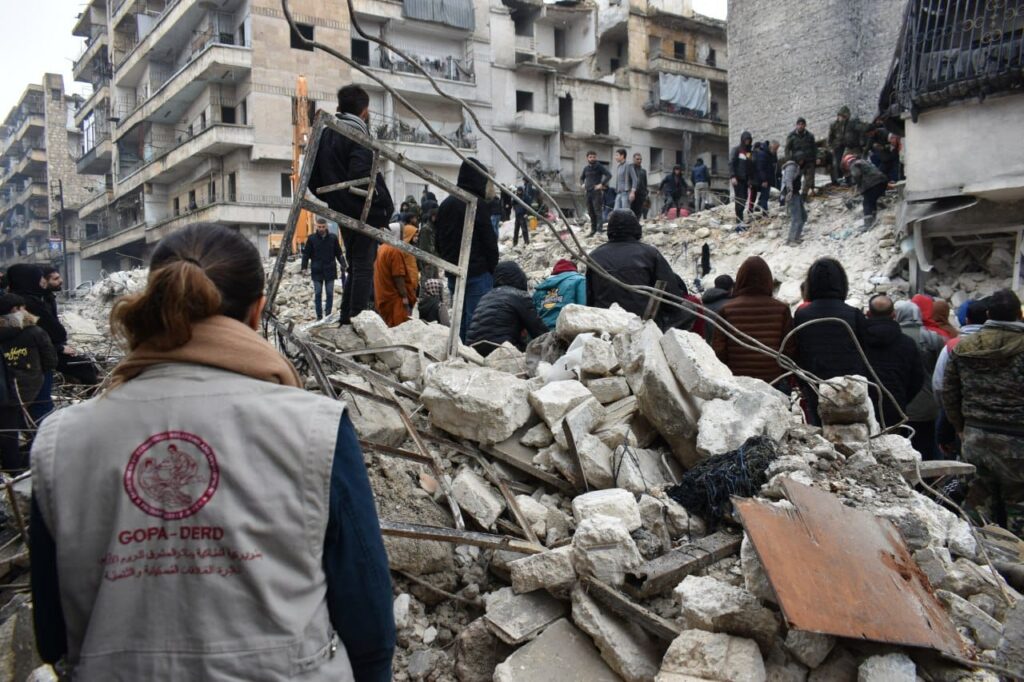 JTM resources offer ways to process the overwhelm that accompanies such a tragedy with biblical connections to the story of Ruth and Naomi and contemplative practices that can be used to pray and ground in solidarity.
More information on the Turkey and Syria Earthquake Appeal and information on how to donate can be found here.
---
Content on ucc.org is copyrighted by the National Setting of the United Church of Christ and may be only shared according to the guidelines outlined here.
---
Related News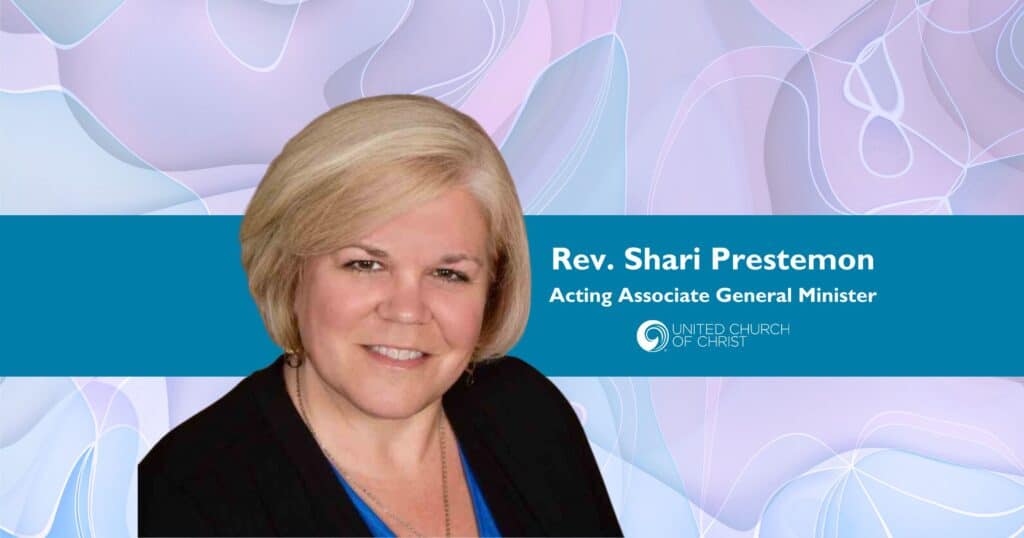 A new United Church of Christ national leader has been called. The UCC Board voted in a...
Read More