UCC Disaster Ministries sends another $50,000 for Nepal houses
Kirani Maya Tamang (left), a 45-year-old widow in Kimtang, Nepal, lost her home to a landslide caused by the two deadly, destructive earthquakes in 2015.  Full Maya Tamang (below), 38, also lost her home to the quake.
Now both women and their families have new, earthquake-resistant homes, thanks to a construction program supported by UCC Disaster Ministries.
UCC Disaster Ministries' goal is to fund a total of 50 new, permanent, earthquake-resistant homes in partnership with The Fuller Center for Housing.  Twenty-six homes have been completed with the UCC's earlier $100,000 in grants. 
Another $50,000 has just been sent for construction of another 10 to 15 homes. It's the latest installment in UCC Disaster Ministries' broad program of earthquake recovery assistance.
A total of $240,000 has been released to date: $40,000 through the ACT Alliance for immediate response; $50,000 through the ACT Alliance for long-term livelihood recovery projects; water, sanitation and hygiene projects, and psychosocial care for earthquake survivors, and $150,000 through The Fuller Center for Housing for building homes.
The two earthquakes – a 7.8 in April 2015 and a 7.3 in May 2015 – left nearly 9,000 people dead and hundreds of thousands of homes destroyed or damaged.
"We've been building in Kimtang and Trishuli, Nepal," said Zach Wolgemuth, UCC Disaster Ministries Executive.  The work has proceeded in fits and starts – fits, due to changes in the government, and to fuel shortages that affected the cost of transport and materials; starts, when the government began to offer grants that partially cover construction of a new home.
"We paused construction to adapt our design to the government's specifications," Wolgemuth said. "That has allowed us to leverage those government dollars and stretch our dollars to build more houses."
Kirani Maya and Full Maya described the hardships they have endured – and their delight to now be living in their own homes in safety.
Kirani Maya, widowed before the earthquake, has two sons and two daughters at home.  After the earthquake, her family built a small temporary shelter for them.
"The temporary shelter was very difficult to stay," she said.  "In rainy season, the water used to leak from the roof, which wet all our belongings.  I used to think my life will be just like this.  (But) now I've my own house where my children can get good education. Thank you for helping me in building my house."
Full Maya has three daughters at home.  Her husband works in a Persian Gulf country.  The all-female household felt very vulnerable in their post-earthquake temporary shelter. 
She said, "Whatever problem I faced, my daughters used to face more because there was no place to do homework.  In rainy season, the leakage in roof made our day to day life very critical."
Full Maya bought some land from the money sent by her husband and applied for a government grant, only to find out that her name was not on the list of earthquake-affected people.  "This caused me more difficulty mentally also," she said.
But then The Fuller Center for Housing approved her application and helped her build her house.  "My husband is happy to hear that we are living in our own house in safety," she said.  "Thank you for helping me build the house where I and my daughters can live safely and happily."
Read more about UCC Disaster Ministries' Nepal Earthquake Recovery Program
Contribute generously to the UCC's International Emergency Relief Fund
---
Related News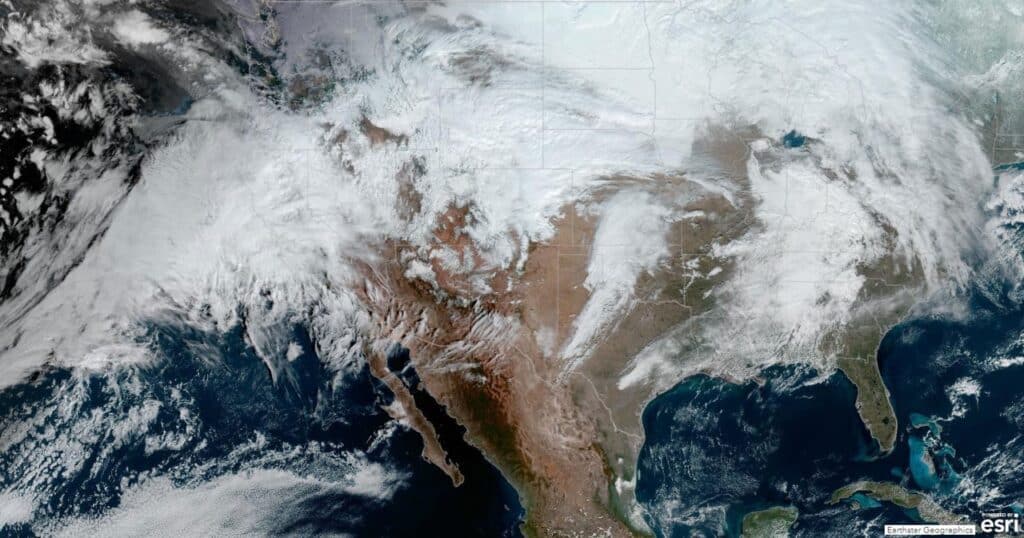 United Church of Christ Disaster Ministries is tracking a series of deadly storms surging up...
Read More