Tornadoes, flooding, other disasters beset U.S.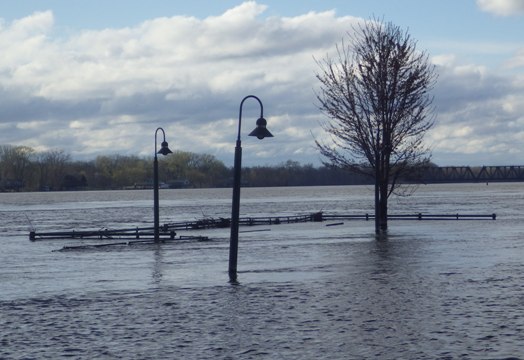 More than three dozen major disasters have been declared across the United States so far in 2019. The U.S. has seen severe storms, straight-line winds, flooding, landslides and mudslides. Tornadoes beset multiple states more than 12 days in a row. And California has seen an outbreak of wildfires.
The onslaught of disasters has been unrelenting. Thousands of people have been displaced, and some have died. Homes, farms and other businesses have suffered billions of dollars of damage. Stretches of major highways have been damaged. Waste water treatment and electrical systems have been compromised. Millions of bushels of stored crops have been lost.
Where water has receded, people are assessing the damage to their homes and deciding whether to rebuild, demolish or leave, said an Iowa pastor whose church is helping survivors with hot meals and a food pantry. 
As communities begin to assess needs, UCC Disaster Ministries and Conference Disaster Coordinators are helping activate long-term recovery groups even as they working to support local UCC congregations in their initial response.
$38,000 total had been disbursed as of June 30, 2019, for 2019 flood and tornado recovery, including:
– solidarity grants for congregations helping survivors and volunteers with hot meals, food pantries and gift cards (California, Missouri, Iowa, Kansas, and Nebraska);
– water filters (in Oklahoma);
– a grant to the Susquehanna County (PA) Long-Term Recovery Committee for flood survivor's unmet needs, and
– through the Pennsylvania Southeast Conference and Schuylkill Association for heating equipment and hot water heaters for flood survivors.
This early financial support to communities is made possible through giving to the One Great Hour of Sharing's Emergency USA Fund.
BACKGROUND
"Among everything else you lose in flooding are all the groceries you had in your pantry," said the Rev. Brice Hughes of Burlington, Iowa, in mid-June. "Even with regular income, it's a challenge to restock your pantry staples." 
As in large parts of Iowa, Burlington was still at major flood stage as of June 11. "Forecasts are for us to finally drop below major flood stage by this weekend," Hughes said. "This will have been more than 90 days of continuous flood."
Joyce Flinn, Director of the Iowa Department of Homeland Security and Emergency Management, visited Burlington on Monday (June 10). "She said the early estimates are that flood damages will top $100 million dollars in Iowa," Hughes said. "
Until the flood waters have receded, it will not be possible to do full assessments as to damage in many areas.  Long-term recovery groups are forming and beginning to make plans for rehab."
Hughes is coordinating the UCC's disaster response in Iowa, Nebraska and South Dakota. UCC Disaster Ministries solidarity grants of $3,000 each have gone to UCC congregations in Columbus, Omaha, Fremont and Arlington, Neb., and in Glenwood, Iowa. The latter – First Congregational – is partnering with other local churches to feed 100 people three meals a day every day (330 meals a day on average), Hughes reported.
"There is no end in sight to the need. People aren't back in their homes yet. They estimate that if they were buying all the food they are preparing, it would cost approximately $3 a meal ($990 a day). They have received other donations of cash and in-kind. This response of theirs is massive."
Along with meals, the Glenwood churches are stepping up spiritual support. The Rev. Susan Reed of First Congregational Church said, "We were (just) told the chances (some) homes could be salvaged was slim, and we would need to be much more prevalent at the site to provide comfort and care to those seeing their homes for the first time."
Reed added, "(We) continually request prayers for solidarity and cooperation of all involved to meet the many needs of all those suffering."
Hughes emphasized, "This is not a 'past-tense disaster.' It is a 'present-tense' disaster. The flood event in some places is going to be record length." 
In addition, a UCC Disaster Ministries solidarity grant is helping a Lawrence, Kansas, congregation provide temporary housing, gift cards, access to food, transportation and other assistance to survivors of the May 31 tornado in Linwood, Kansas.
UCC Disaster Ministries' strength and focus remains on supporting long-term recovery work, which is the costliest and most underserved phase after a disaster. To join UCC Disaster Ministries in meeting future needs please give at "Emergency USA Fund."
The UCC's Response
UCC Disaster Ministries has contributed an initial $18,000 to begin the response to the needs of families and communities in impacted areas. Funds are to support food pantries and meals programs, along with temporary housing, gift cards, transportation and other assistance. In addition, water filters valued at nearly $5,000 were contributed to Oklahoma flood relief.
Worship Resources
Prayers for this disaster are encouraged. Share yours at disasters@ucc.org. 
---
Ways to Help
Pray for all impacted by disasters including those directly impacted, their families and friends. Pray for all those involved as first responders such as fire, police, and other emergency management professionals and volunteers.
DO NOT collect "stuff" and/or attempt to ship material items to the impacted region(s).

 

Click here to learn why cash is best.
DO assemble Emergency Cleanup Buckets, Personal Hygiene Kits or School Kits. Click here to learn more.   
Click Here

 

to download "12 Ways To Support Disaster Survivors" for more ways to help.
Make a donation to the "Emergency USA Fund" or by mail (see address at the top of the page).
---
Related News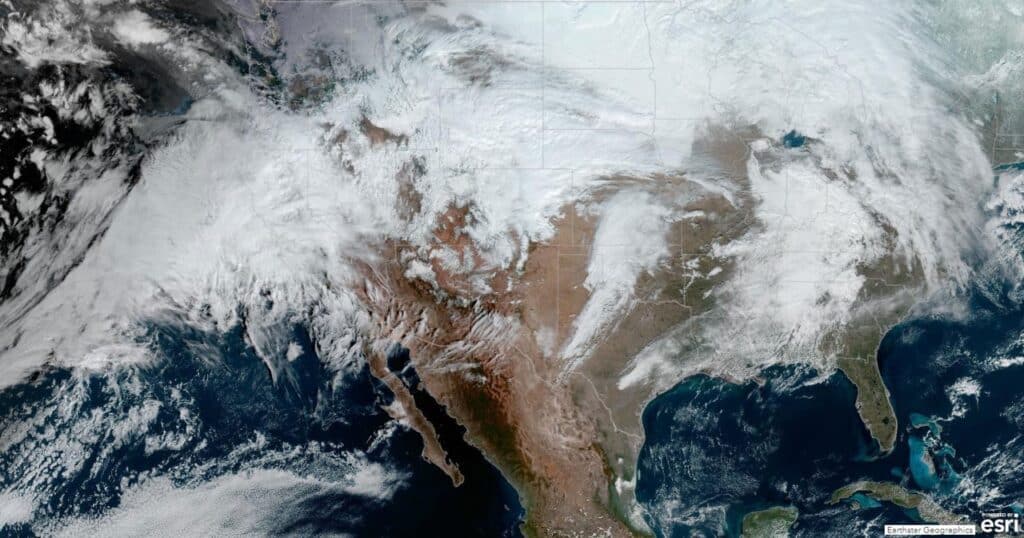 United Church of Christ Disaster Ministries is tracking a series of deadly storms surging up...
Read More