New data on COVID-19's disproportionate impact by race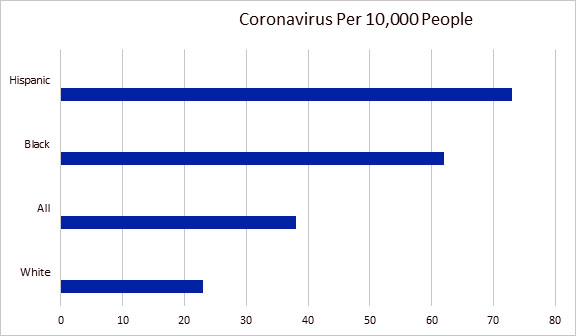 Especially as a resident of Atlanta, Ga., I was saddened to hear that our Mayor Keisha Lance-Bottoms and members of her family have tested positive for COVID-19.
After weeks of speaking passionately about the need for social distancing, wearing masks and getting tested, Mayor Lance-Bottoms revealed to the Associated Press that "COVID-19 has literally hit home." Now the mayor unfortunately is another number in the ever-growing high infection rates among people of color.
COVID-19 has claimed more than 130,000 lives in the United States as of July 7, according to officially reported statistics. We know the race/ethnicity for 93 percent of these deaths.
A new, more comprehensive report on the virus's unequal impact on racial and ethnic groups has been released by the Centers for Disease Control. The New York Times analyzed the racial disparities across 974 counties representing more than half the U.S. population.
The new data from CDC reveal continued deep disparities by race throughout hundreds of counties in urban, suburban and rural areas and across all age groups. Blacks and Hispanics are three times as likely to be infected with COVID-19 and two times more likely than whites to die from it.
The new data also show several pockets of disparities involving Native American people. For example, in much of Arizona and in several other counties, they were far more likely to become infected than white people. For people who are Asian, the disparities were generally not as large, though they were 1.3 times as likely as their white neighbors to become infected.
Latinx people between the ages of 40 and 59 have been infected at five times the rate of white people in the same age group. The differences are even more stark when it comes to deaths. Of Latinx people who died, more than a quarter were younger than 60. Among white people who died, only 6 percent were that young.
While it is very important to have up-to-date data on cases and deaths, an important takeaway from the new federal data is that important clues are missing to how the person might have become infected in the first place.
Experts point to some circumstances – a number of which make social distancing very difficult if not impossible – that have made racial and ethnic persons more likely than white people to be exposed to the virus, including:
Overrepresentation in front-line jobs that involve closely interfacing with the public (e.g. grocery) or co-workers (e.g. meat packing). Census data from 2018 show that, across the country, 43 percent of Black and Latinx workers are employed in service or production jobs that for the most part cannot be done remotely. Only about one in four white workers held such jobs.

Disproportionate reliance on public transportation.

Living in cramped apartments or multigenerational homes.

Underlying health conditions that often are caused by factors that people cannot control, such as lack of access to healthy food options.
The Centers for Disease Control indicate that health differences among racial and ethnic groups result from inequities in living, working, healthcare and social conditions fostered by systemic racism and discrimination that have persisted across generations.
Health and social service agencies can help reduce the impact of COVID-19 by addressing needs among racial and ethnic populations both in times of emergency and in day-to-day life, including social factors that impact health and well-being.
Chart: July 7, 2020, CDC data
See Also: COVID-19 Daily Briefing Archives
Racial and Ethnic Disparities – Information for Action Archive
---
Related News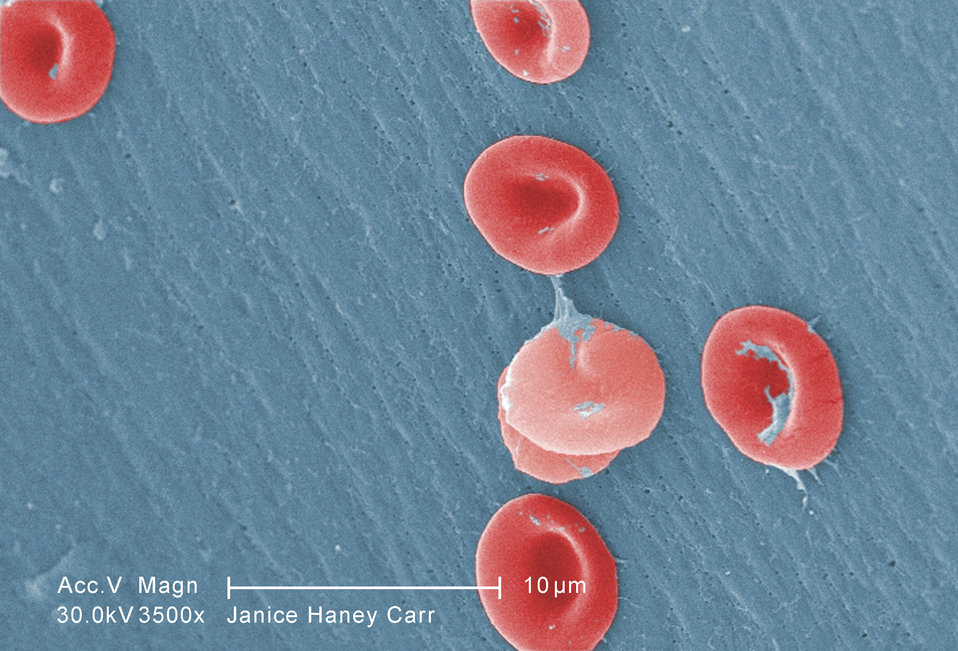 COVID-19 and Sickle Cell Disease People with Sickle Cell Disease are now on the list of people at...
Read More