Overview: Racial and Ethnic Health Disparities (REHD) Task Force
Racial and Ethnic Health Disparities (REHD) Task Force

"Inequality is magnified in times of national hardship. Perhaps nowhere is this clearer than in communities of color, which have long endured inequalities across American economic, social, and civic systems."  –Source: AmericanProgress.org
WHAT IS REHD (Racial and Ethnic Health Disparities) Task Force?
The Racial and Ethnic Health Disparities Task Force is a UCC cross-programmatic collaboration among the Global H.O.P.E. Team of Wider Church Ministries, Racial Justice Ministries of Justice and Local Church Ministries, and the Council on Racial Ethnic Ministries (COREM). 
Purpose: REHD's purpose is to 1) raise awareness and address issues of racial and ethnic disparities related to health (specifically at this time of COVID-19) and to racist violence against communities of color, 2) engage UCC local churches in dialogue and conversation about problems and solutions, and 3) identify and take action for change.
Vision: REHD's vision is for a world that honors all God's people, where everyone enjoys abundant life and has access to quality healthcare, and where God's shalom reigns! 
Mission: REHD seeks to raise awareness and develop consciousness regarding health and racial disparities and inequities by educating, mobilizing and empowering UCC churches and their communities to advocate for a just world through prophetic witness.
Selected Actions (not an exhaustive list)
1. Develop racial and ethnic disparities section on the UCC website that would include information, data, articles, resource materials, biblical references, etc.
2. Provide "webinar "teach-ins"/trainings on a number of issues related to racial and ethnic disparities.
3. Develop survey to assess knowledge, skills, abilities on racial and ethnic disparities
4. Work in partnership with the DC Policy Office to develop resources/materials, webinars, etc. related to voting and its impact on racial and ethnic disparities.
Theological Foundation
The biblical narratives tell us that throughout Jesus's ministry Jesus was concerned about the health and well-being of the people of God. Through his exemplary life we, as his followers today, are called to the ever-widening ministry of healing. The familiar story of the Good Samaritan (Luke 10:25-37) makes a direct case for access to healthcare and the elimination of racial and ethnic disparities. We are reminded to love our neighbor, stop and touch the pain, then assist in a caring manner to nurture the neighbor back to health, wellness and wholeness. Who is our neighbor? The lesson of Jesus's parable is clear: the one in need regardless of who that person is, or where that person is located, is the neighbor. All persons regardless of race, ethnic origin, age, gender, religion, sexual orientation, disability, income, legal status, health status or geographical location deserve to be touched by concerned healers.
United Church of Christ Involvement
For decades the General Synod of the United Church of Christ has advocated for healthcare as a right and priority for all people and has called for a commitment to be an antiracist church by examining both historic and contemporary forms of racism. We are tired of a health system that does not see healthcare as a basic right and a priority for all people. We are tired of a justice system that seems to condone police brutality with no consequences to their actions.
To this end, we call upon our churches and conferences to new and increased levels of attention, commitment and action by intentionally resolving to work on the elimination of racial and ethnic disparities as suggested in the General Synod 27 Resolution, 2009. This Resolution directs the UCC to organize and plan discussion forums using the PBS documentary and Study Guide "Unnatural Causes…is inequality making us sick?"
History and Definitions
In 1985 the Report of the Secretary's Task Force on Black and Minority Health (Heckler Report), was released under the leadership of former HHS Secretary Margaret Heckler. This landmark report marked the first convening of a group of health experts by the U.S. government to conduct a comprehensive study of racial and ethnic minority health. The report elevated minority health to a national stage. 
Thirty-five years later, despite our country's progress towards ending health disparities, racial and ethnic minorities continue to face significant health disparities. Collective efforts are needed to accelerate momentum towards achieving a nation free of racial and health injustices.
Healthy People is our nation's comprehensive health promotion and disease prevention agenda. It provides science-based, 10-year national objectives for improving the health of all Americans. Healthy People 2020's overarching goals continue to include: 1) the attainment of high-quality, longer lives free of preventable disease, disability, injury, and premature death, and 2) the achievement of health equity, elimination of disparities, and improving the health of all groups.
What are health disparities and inequities?
A health disparity is a health difference that is closely linked with social, economic and/or environmental disadvantage. Health disparities adversely affect groups of people who have systematically experienced greater obstacles to health based on their racial and/or ethnic group; religion; socioeconomic status; gender; age; mental health; cognitive, sensory, or physical disability; sexual orientation or gender identity; geographic location, or other characteristics historically linked to discrimination or exclusion.
What causes disparities and inequities?
Disparities can result from the following main areas:
1. Inadequate access to care, which result from economic, geographic, linguistic, cultural and healthcare insurance factors.
2.  Substandard quality of care including patient-provider miscommunication, provider discrimination, stereotyping or prejudice. 
Why is it important to address disparities and inequities?

Demographic changes are anticipated over the next decade that will magnify the importance of addressing disparities in health status. Racial and ethnic groups currently experiencing poorer health status are expected to grow as a percentage of the total U.S. population and the future health of America will be influenced by our success in improving the health of these groups.
Eliminating disparities and inequities
Eliminating disparities will require new knowledge about the determinants of disease, causes of heath disparities, and effective interventions for prevention and treatment. Searching for the root causes of illness and disease must include frank discussions about the social determinants of health (conditions in the environments in which people are born, live, learn, work, play, worship and age that affect and impact our health status). These important conditions include adequate income, secure employment and good working conditions, quality education, safe neighborhoods and housing, food security, access to social support networks, good healthcare services and systems put in place to deal with illness, and freedom from racism and other forms of discrimination.
Impact of COVID-19 and racist violence
In recent weeks our country has witnessed the murders of Black people at the hands of individuals and police officers who treated the lives of Black people as worthless and therefore expendable, once again adding to the already disparate numbers of Black men and women dying senselessly. Adding to this has been the growing numbers of people affected with and dying from the Coronavirus, which has disproportionately impacted people of color due to systemic inequalities that have persisted in the United States for decades. Race or ethnicity is known for around half of all cases and 90 percent of deaths.
In addition, there are the senseless killings of members of the Latinx community. This community also has suffered the devastating pain of having loved ones killed by police, including ICE (Immigration and Customs Enforcement) and CBP (Customs Border Protection). This brutal police violence systematically targets and exterminates the lives of people of color.
Conclusion:
The weight of these inequalities and disparities has become too heavy to bear, resulting in the explosive eruption of frustration, sadness, anger, anxiety and extreme exhaustion that has led to protests all over the country.
Health inequities are intrinsically tied to racial inequities and disparities. They reflect the injustices that continue to permeate our society. In addition to educating and informing its members about disparities from a holistic perspective, the faith community, working in concert with local, state and national health and racial justice advocates, can create dynamic partnerships for developing strategies and action plans to address these inequities and disparities.
---
Related News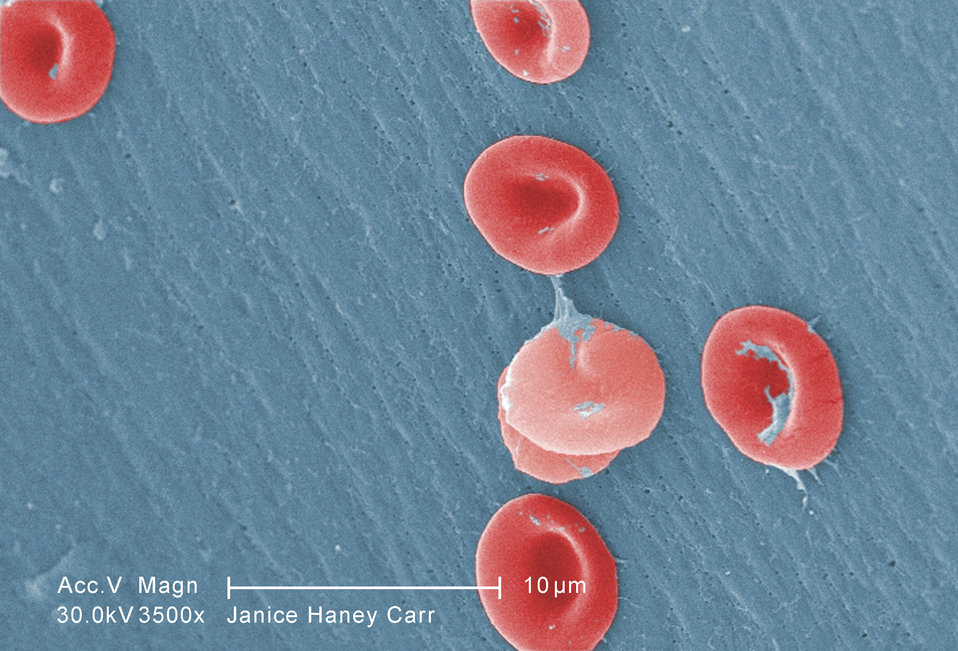 COVID-19 and Sickle Cell Disease People with Sickle Cell Disease are now on the list of people at...
Read More