What a Gift! Couple Donates an Entire House ($4,000) for Nepal
Every year, instead of buying birthday gifts for their grown children, David and Beth Serfass of Lancaster, Pa., contribute to a humanitarian project in their family's name.
This year they are funding an entire earthquake-resistant house for Nepal. Their gift of $4,000 to United Church of Christ Disaster Ministries will benefit a family that lost everything in April in the worst earthquake to hit Nepal in more than 80 years.
David and Beth Serfass
It also puts UCC Disaster Ministries one house closer to its goal of building 50 houses. That is a key part of its broad program of response that began immediately following the 7.8 magnitude quake with emergency food, shelter and related supplies and continued with support for livelihood recovery, including restoration of livestock, poultry and seeds.
UCC Disaster Ministries Executive Zach Wolgemuth spoke about the denomination's Nepal earthquake response program in July at the Serfasses' church, Salem UCC in Rohrerstown, Pa.
The quake had affected 8 million people – more than one-fourth of Nepal's population, Wolgemuth said. It killed nearly 9,000 people and destroyed or damaged nearly 900,000 homes.
"He showed pictures of damaged homes ringed with yellow tape to indicate they were uninhabitable, where the family was still going in because they had nowhere else to go," Beth said. "He also showed pictures of houses that had withstood the quake," built before the earthquake by the UCC's partner Fuller Center for Housing.
"At that point," David said, "my wife and I looked at each other. It occurred to both of us at the same time that this was the project we wanted to support this year."
Wolgemuth said, "It made my day when David and Beth approached me after the service to announce that they would like to donate the funds to build a house in Nepal. Such generosity is both humbling and personally challenging.
"There were more than 500,000 homes destroyed during the quake and nearly as many that were damaged," he said. "We aren't going to be able to meet everyone's needs but, little by little, we will help rebuild lives and get families back on their feet.
"This is an amazing donation that I hope inspires others to give what they can. Collectively the United Church of Christ is a powerful force for responding to needs. Together, we have the ability to do great, life-changing work."
Salem United Church of Christ, Rohrerstown, Pa. 
Salem UCC's pastor, the Rev. Laverne DiNino, said Wolgemuth was one of several presenters from wider church ministries and local social service agencies over the summer.
"Zach told us about his recent trip to Nepal and also the general workings of UCC Disaster Ministries," she said. "The congregation was impressed particularly with the UCC's commitment to remain 'for the long haul' to help in reconstruction in any way that is necessary.
"It is often the case in our congregation that, when a need is expressed, an offer for assistance will come forth from the congregation. The need for earthquake-proof housing in Nepal was no exception: Dave and Beth generously stepped forward.
"We thank Zach for his presentation and for strengthening the connection between the local church and our wider church ministries," DiNino said. "And we thank Dave and Beth for demonstrating what active discipleship looks like."
Beth, a retired first grade teacher, and David, a retired pastor, said that with their special annual charitable gift, they hope to model for their children and extended family "an open heart, an understanding that there are people with greater needs.
"We have the power and the ability to make the world better for others," Beth said. "It's wonderful to see an opportunity where we can make a significant difference. We can do the work. We can meet the need."
Why not give a house – or part of a house – from your family to a Nepali family this Christmas, or in lieu of birthday gifts in 2016? Click here for details and how to give.
---
Related News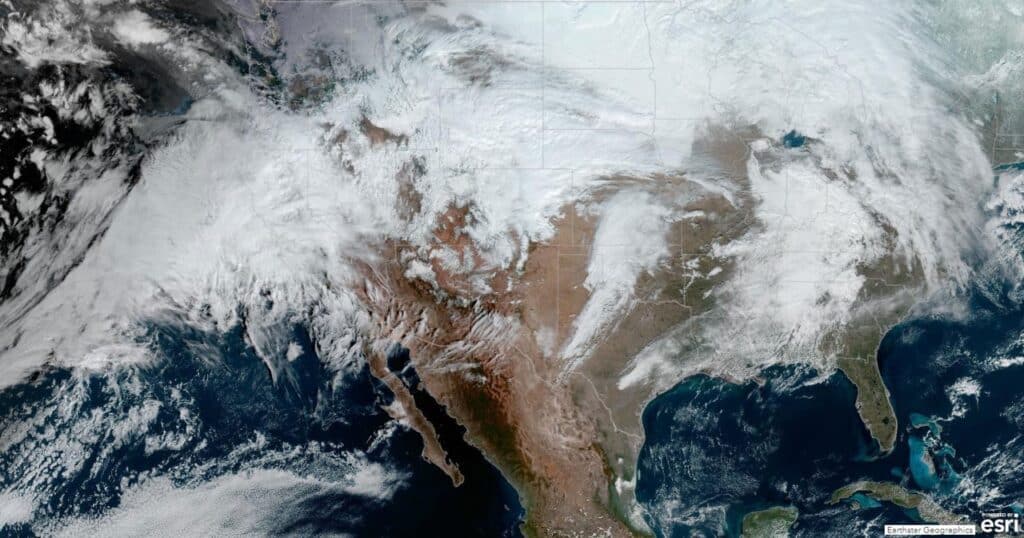 United Church of Christ Disaster Ministries is tracking a series of deadly storms surging up...
Read More