Congress must keep lenders from preying on military vets and others, advocates say
For years, churches have been aiding victims of unfair lending. Now the U.S. government needs to step up to protect military veterans and other borrowers, too.
That was the plea from religious and other advocates in a Nov. 8 news conference. With a nod to Veterans Day, which is Nov. 11, they called on Congress to pass the Veterans and Consumers Fair Credit Act (Senate Bill 2508).
It would cap interest on payday, car title and installment loans at 36 percent — a limit already in place for people on active military duty.
Congress 'must fix the bucket'
The Rev. Sekinah Hamlin, the United Church of Christ's minister for economic justice, said her church — like others represented in the online news conference — has been doing its bit. Local churches come to the aid of members and neighbors. Big national efforts help, too — such as credit unions and campaigns to wipe out medical debt.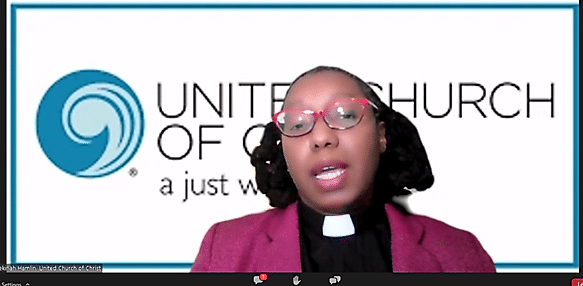 Yet, she said, payday loans remain the only option for some veterans and other citizens. And at interest rates as high as 400 percent, they keep families "in a cycle of debt."
"We have been lending justly," said Hamlin, referring to the many members of the Faith for Just Lending coalition that called the news conference. "We have been helping people. We have tried to create situations where they would not need to go to predatory lenders.
"However, as the old adage goes, you cannot keep pouring water into a bucket with a hole in the bottom. The loopholes in this financial system are such that what we are doing in good faith, as communities of faith, keeps going right out the bottom of the bucket. Congress, you must fix the bucket. You must fix the holes."
'Sign up and join us'
The proposed cap on interest rates has support from a wide range of religious, military and other organizations. This was visible at the news conference, with speakers from these bodies:
Center for Public Justice
National Evangelical Latino Coalition
National Baptist Convention USA
Southern Baptist Ethics and Religious Liberty Commission
Military Officers Association of America
Many spoke from personal experience. They named family members who are veterans. They described parishioners burdened by excessive debt — veterans, but also police officers, nurses and other working people.
And they invoked the Bible.
"We are instructed not to take advantage of the weak," said Chelsea Sobolik, director of public policy with the Southern Baptist commission. "We are instructed not to charge usurious interest. In Leviticus 25, scripture instructs us that if your brother becomes poor, … take no interest from him, or profit, but fear God that your brother may live beside you."
Hamlin said everyone deserves "a future and a hope," as offered by God in Jeremiah 29:11. "The government must do its part to make sure that usury is prohibited, and that predatory and deceptive lending practice are eliminated," she said.
Asked what people can do, the Rev. Willie Gable — a Baptist pastor in New Orleans and an Air Force veteran — pointed to action prompts from Faith for Just Lending. He urged people to press Congress to act. "Sign up and join us," he said. "Contact your legislator. Get a group together. Make weekly calls. Let them know about this particular act right now."
---
Related News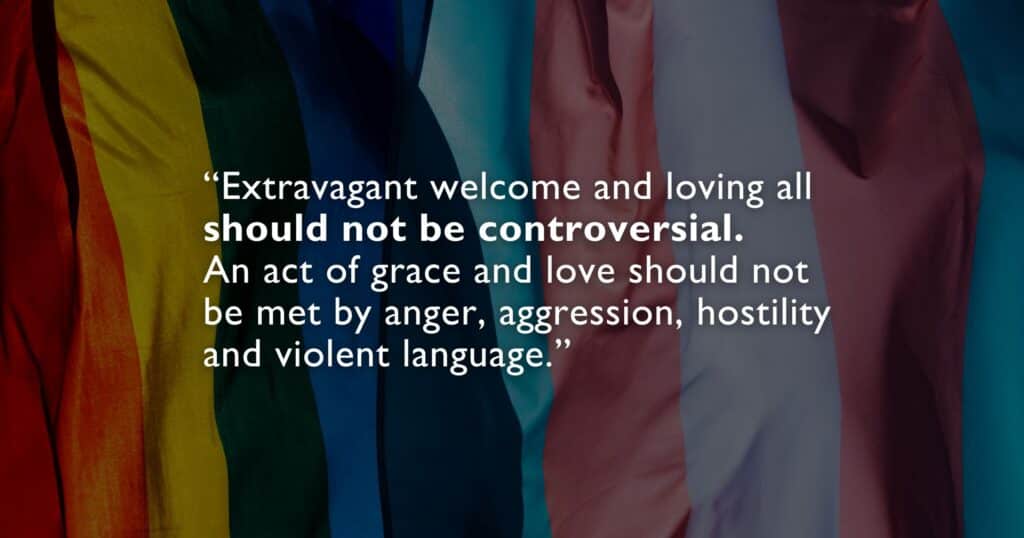 The United Church of Christ National Officers and the Conference Minister of the South Central...
Read More