Clergywomen will meet Sept. 27-29 at intersection of race, gender, ministry
A biennial event for women in ministry will be different this time, its organizers say.
The 2022 United Church of Christ Clergywomen's Leadership Event, Sept. 27-29, will focus on "the intersection of race and gender and ministry." The meeting will be in person in Decatur, Ga., with a vigorous online option as well.
The Rev. Tara Barber, who staffs the event's planning team, said there are three new things this year:
The event will "de-center whiteness" and focus on the experiences of Black people, Indigenous people, and people of color.
It is deliberate about inviting cis women, trans women and non-binary people.
Online participants will get special, exclusive content.
Registration for people attending in person in Decatur, Ga., is $400, due Aug. 15. For online participants, it's $75, with a Sept. 1 deadline. Details are here.
The event is a project of the UCC's Antoinette Brown Society, named for the first woman ordained to Christian ministry since biblical times.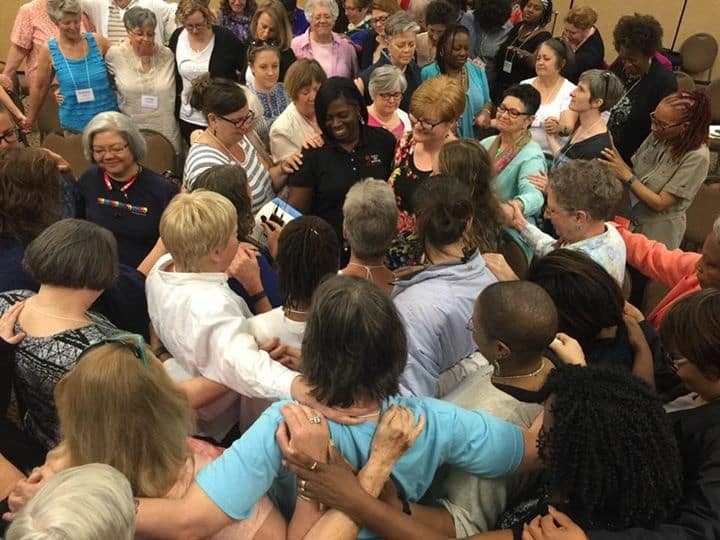 Not just inclusion
The event is titled, "For Such a Time As This: To Confront, Connect and Create at the Intersection of Race and Gender." Barber, who works for Justice and Local Church Ministries in the area of ministerial support and accountability, said the theme signals what's new.
One new thing is the clear invitation to "cis and trans women as well as nonbinary people comfortable in a space that centers the experiences of women," she said.
Another is that it's the first "hybrid" version of the event, with both in-person and remote participation. Online attendees will have some special opportunities, said the Rev. Anissa Glaser-Bacon, also of the UCC's Ministerial Excellence, Support and Authorization team, who is staffing the event with Barber. Remote participants "will have early access to community-building and content that will not be accessible to in-person attendees until after the event," Glaser-Bacon said. They will also have access to special meetups, discussion circles and other content.
"The larger shift, however," Barber said, "is the centering of our BIPOC clergywomen, pivoting from inclusion to intentional focus on their support needs, leadership development and increased access to ministry opportunities."
'Listen more intentionally'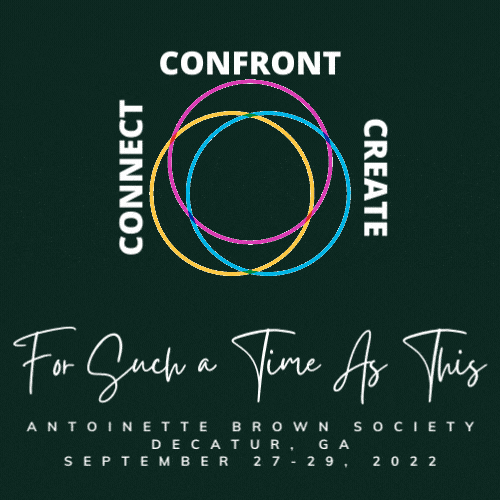 Recent editions of the event, held in even-numbered years, have not lacked diversity, Barber said. Thanks to partnerships with African American Women in Ministry and the Council for Racial and Ethnic Ministries, she said, "more clergywomen have had access to the wisdom, support and conversations that have been the cornerstone of these gatherings."
But this year's approach will "shift the translation work off the shoulders of our BIPOC colleagues and ask our white participants to listen more intentionally to the experiences, challenges and hopes of our colleagues so that together we can confront racism and sexism in ministry," she said.
"This refocus also recognizes that we all have an investment in the health and success of those marginalized by race." It continues the UCC's longtime commitment "to become a more fully multiracial and multiethnic denomination," she said, "and attends to the particular pain and discrimination that our colleagues have faced within our churches."
Event topics
The event will include worship, workshops, keynote conversations and small groups. Barber said these "will focus on developing leadership qualities, nurturing supportive relationships, and creating a pipeline of experiences and expertise that moves clergywomen throughout all ministry settings and roles" — including equipping future candidates for General Minister and President.
All of it, she said, "will move us to confronting the ugly and painful legacy and current experiences of racism experienced by clergywomen. And before the event is finished, we will move into finding creative and purposeful ways to develop support structures, strategies and partnerships that will sustain and increase access to ministry opportunities."
One familiar pattern will continue this year: recent recipients of the Antoinette Brown Award will be featured speakers. Normally there would be three, but this year there are seven. That's because it's been four years since the last clergywomen's gathering. COVID-19 canceled the 2020 event.
Featured speakers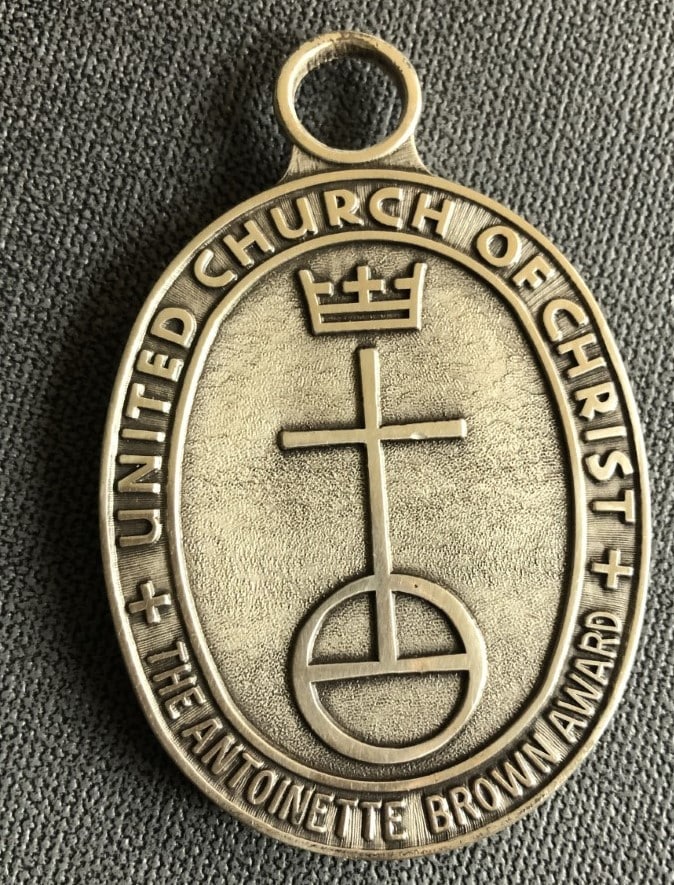 So the 2022 event will feature, as leaders, all those who received the Brown award at either the 2019 or the 2021 General Synod. They are:
From 2021, the Revs. Susan Thistlethwaite, Yvette Flunder and Linda Jaramillo
From 2019, the Revs. Liddy Barlow, Eileen Norrington, Marty Baumer and Valerie Bridgeman (representing awardee WomenPreach Inc.)
The Antoinette Brown Society's leadership team includes the Revs. Sheila Harvey Guillaume, Bernice Powell Jackson, Audrey Price, Tracy Heilman, Lorraine Ceniceros and Courtney Stange-Tregear.
Glaser-Bacon noted this statement that Brown herself made at the 1892 World Parliament of Religions: "Women are needed in the pulpit as imperatively and for the same reason that they are needed in the world — because they are women. Women have become — or when the ingrained habit of unconscious imitation has been superseded, they will become — indispensable to the religious evolution of the human race."
In that spirit, Barber said, this year's theme "recognizes the unique moment that we are living through: where so much is at stake, where the church is needed now more than ever, and where gifted, supported and well-equipped clergy leaders are essential to meeting the needs of this time."
---
Content on ucc.org is copyrighted by the National Setting of the United Church of Christ and may be only shared according to the guidelines outlined here.
---
Related News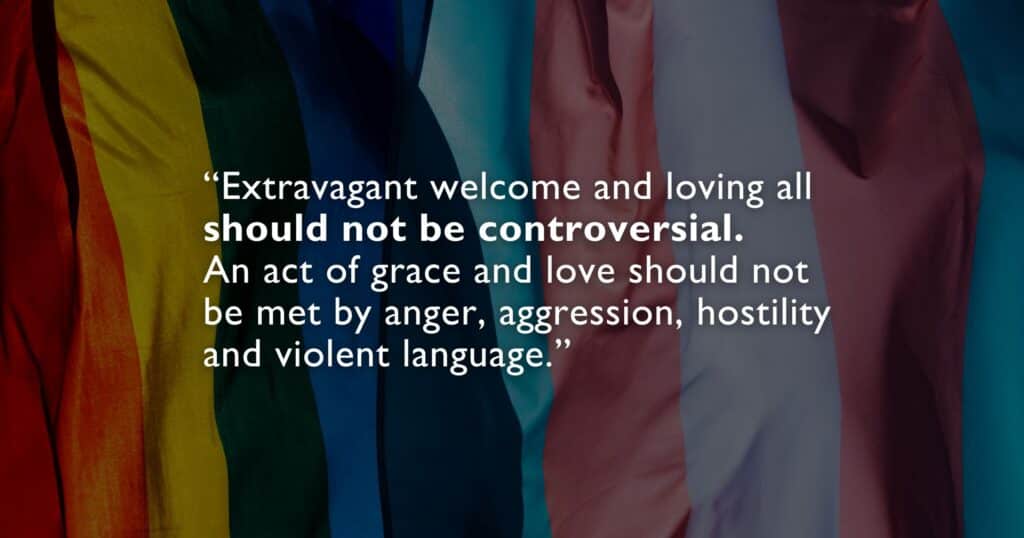 The United Church of Christ National Officers and the Conference Minister of the South Central...
Read More