After almost three years in sanctuary, Michigan mother walks free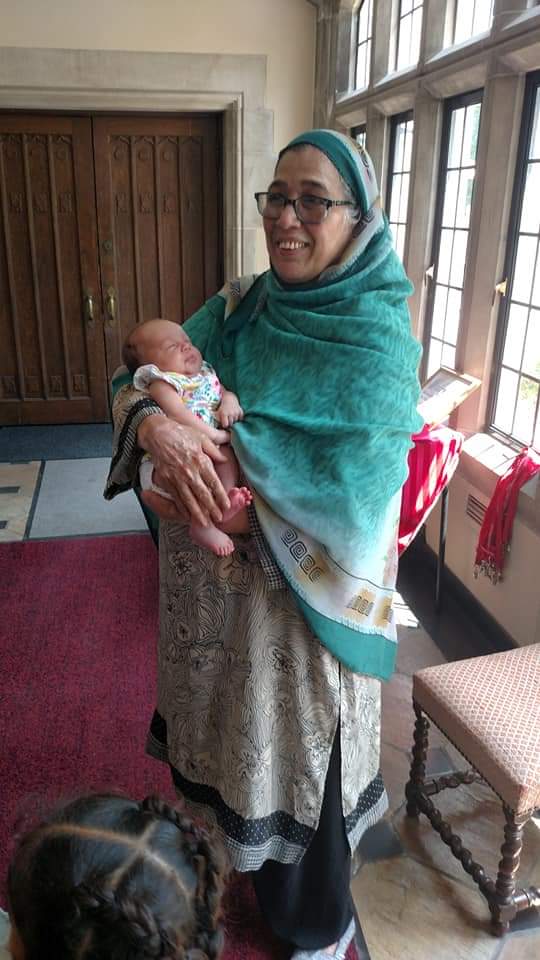 For 140 Sundays, First Congregational Church United Church of Christ in Kalamazoo, Mich., offered a prayer of sanctuary for Saheeda Nadeem. But on Sunday, Feb. 14, the prayer will be one of thanksgiving, for her liberation.
The 65-year-old mother, known to her church community as "Auntie Saheeda," was granted her freedom on Wednesday. She spent nearly three years living in sanctuary at First Congregational, afraid of being deported to Pakistan. A country where she had not lived in 40 years.
The congregation welcomed her in March 2018 so she could fight to stay in the United States.
Her goal became real with an order of supervision issued on Feb. 10 by Immigration and Customs Enforcement.
Deportation threat removed
"Saheeda's attorney, Susan Reed, and countless others have been steadily advocating for her to receive an order of supervision. This doesn't solve all of her problems – but it removed the imminent threat of deportation so that she can leave the church and return to work," said the Rev. Nathan Dannison, church pastor.
"We are still hoping and praying that her expedited U visa is approved in a timely fashion."
Reed, managing attorney of the Michigan Immigrant Rights Center, told the New York Times that Nadeem is being granted a U visa, which offers temporary legal residency and a pathway to citizenship, because she was the victim of a crime while living in Kalamazoo. She did not elaborate further.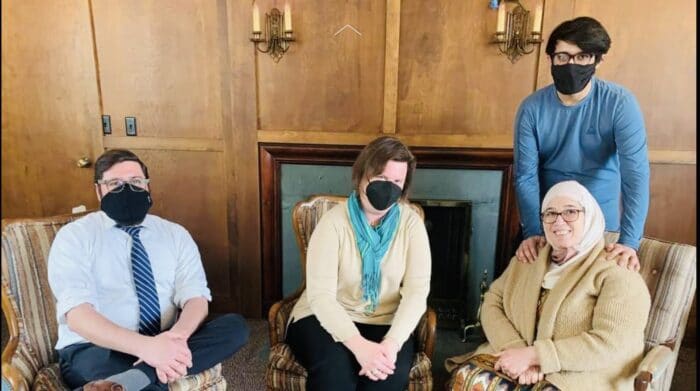 U.S. policy change noted
ICE's decision in Nadeem's case was announced just days after the Biden administration changed the guidelines for ICE, cutting back on arrests and deportations.
"Today I have freedom," Nadeem said in a video posted to Facebook."I want to express my thanks to President Mr. Joe Biden and his administration for the change they are bringing to immigration in the United States."
Nadeem said she is looking forward to going back to living and working in her community.
The Rev. Noel Andersen, coordinator of the UCC Collaborative on Immigration, praised "the prophetic voice of Saheeda Nadeem and advocacy work of First Congregational Church in Kalamazoo," noting "our prayers have been answered through this order of supervision."
More await news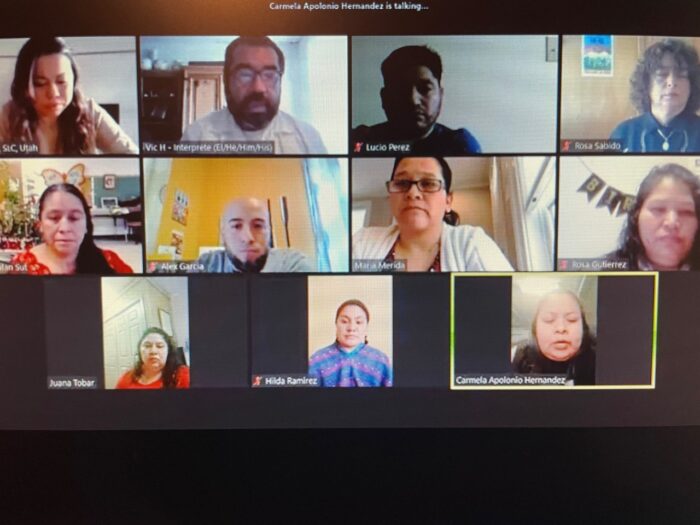 But he also pointed to others who still yearn for their families to be reunited.
"While we're thankful for this decision, there are another 36 public sanctuary cases. People who are still waiting to hear positive news from their ICE office," he said. "We continue to call on ICE and the Department of Human Services to halt deportations and grant all people in sanctuary stays of removal."
People like Alex Garcia, Lucio Perez and Eliseo Jimenez. The three men, fathers and family providers, remain in sanctuary in UCC churches in Missouri, Massachusetts and North Carolina. Each of them sought refuge in Oct. 2017, under the Trump administration. On Jan. 27, they petitioned the Biden administration for stays of removal and a pathway to citizenship.
Journey from Pakistan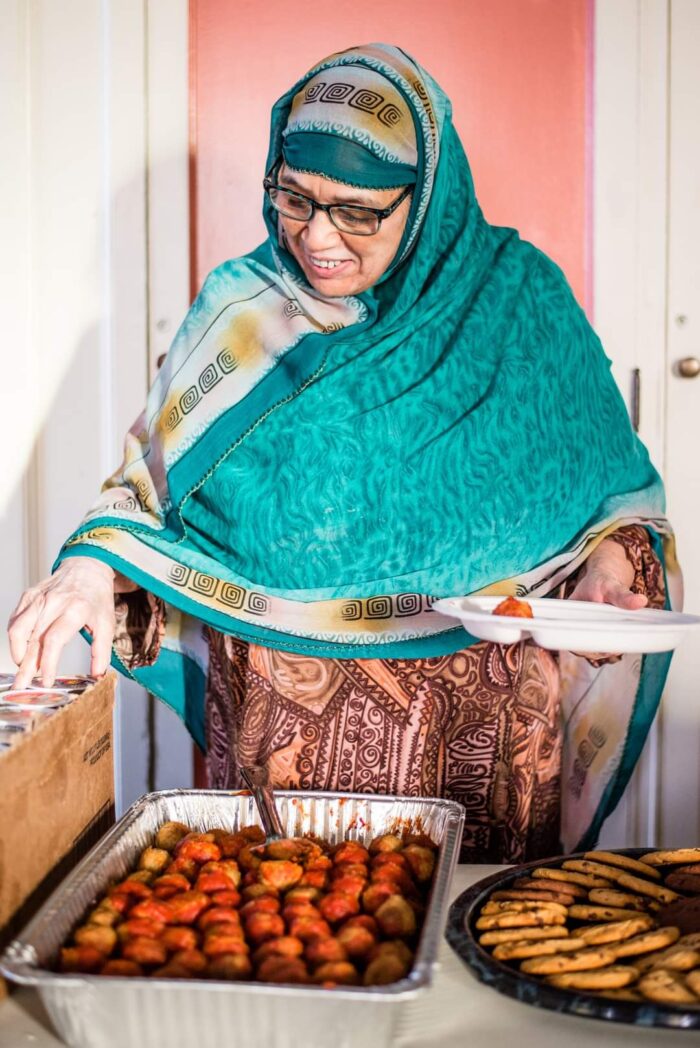 Nadeem has been in Kalamazoo for 15 years. She first left Pakistan to work in Kuwait. After being granted a non-immigrant visa, she came to the U.S. legally with her two young children hoping to build a better life.
After Nadeem overstayed her visa, a federal immigration judge ordered in June 2010 that she be removed. The decision was later upheld after two appeals to the Board of Immigration Appeals.
She remained free following the denied appeals, but later ICE issued an order of removal.
Nadeem feared for her safety in Pakistan and didn't want to leave the U.S., so she sought refuge with the church
'Called to provide protection'
"There are thousands of more cases like these where people's livelihoods and families are at stake," Andersen said. "This administration must work swiftly to reign in the terror of family separation that too many have experienced over the last four years."
"Every sanctuary case is unique and Saheeda has shown profound faith and courage throughout this process," Dannison said. "Our message from Jesus is clear – we are called to provide protection, advocacy and sanctuary for all immigrants. Our congregation showed forth great faith in these difficult days."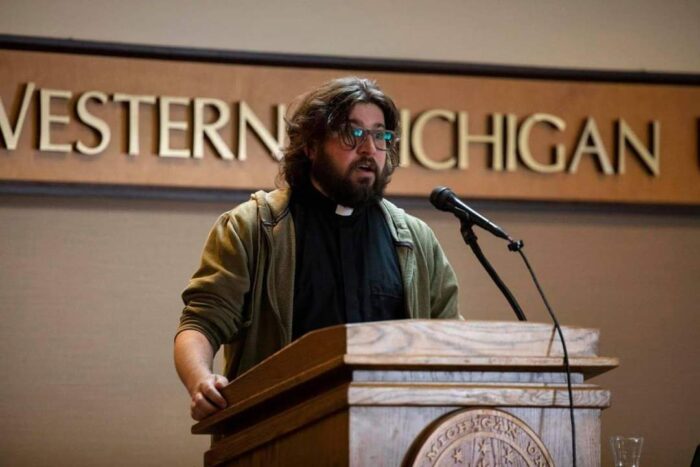 As Dannison noted, First Congregational offered a "Prayer of Sanctuary" every single Sunday "Auntie Saheeda" was living in the church. "It was translated into Arabic, as well, and is a faithful intersection between Islamic and Christian prayers of petition." Here is that prayer in full, followed by the church's "Prayer of Thanksgiving for Liberation."
Prayer of Sanctuary
God, Eternal Refuge, we humbly ask that you protect your precious daughter, Saheeda Nadeem, in her time of struggle. Protect her from those who seek to do her harm. Give her strength and courage during the day and rest and peace during the night. Strengthen the spirit of all your children in the Community of Kalamazoo. Make them one people for the sake of the poor, the wanderer, the immigrant, and all those seeking refuge in this difficult day. Amen.
Prayer of Thanksgiving for Liberation
God, Nourisher and Provider of All things, with humility and thanksgiving we praise you for protecting your precious daughter, Saheeda Nadeem, during her time of struggle. You have kept her from harm and given her holy strength and courage. For the witness of the saints and the faithful caregivers, O God, we give you thanks. You have done wondrous things in our sight and we lift our hearts to you with gratitude and praise. By your powerful hand you deliver the oppressed from bondage. Continue to strengthen the faith of your children in the Community of Kalamazoo. Make them one people for the liberation of the poor, the wanderer, and the immigrant – until all are free, and welcome, and safe in their home. Amen.
---
Related News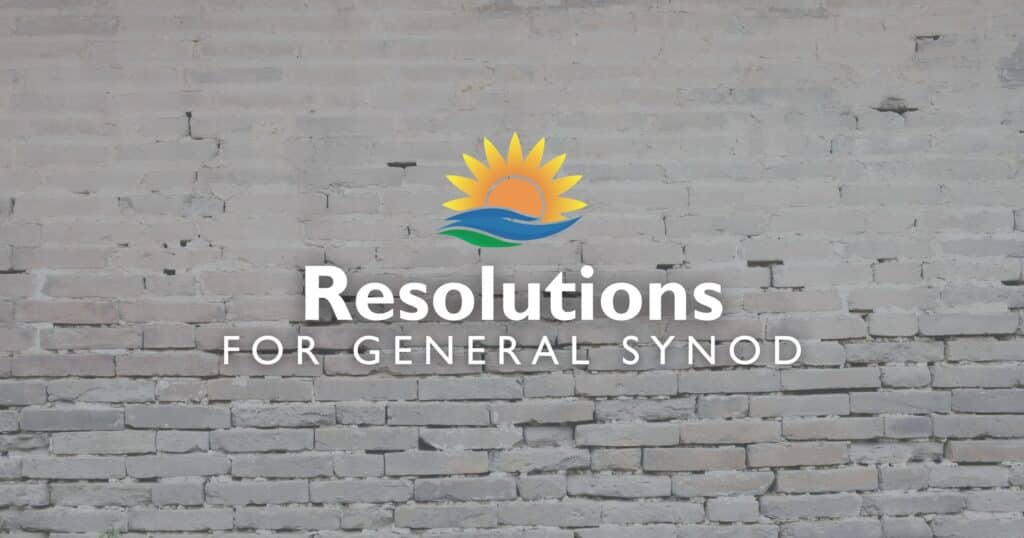 The 2023 General Synod of the United Church of Christ will consider 17 resolutions...
Read More