Missouri father of five marks three years in Sanctuary as allies advocate for his freedom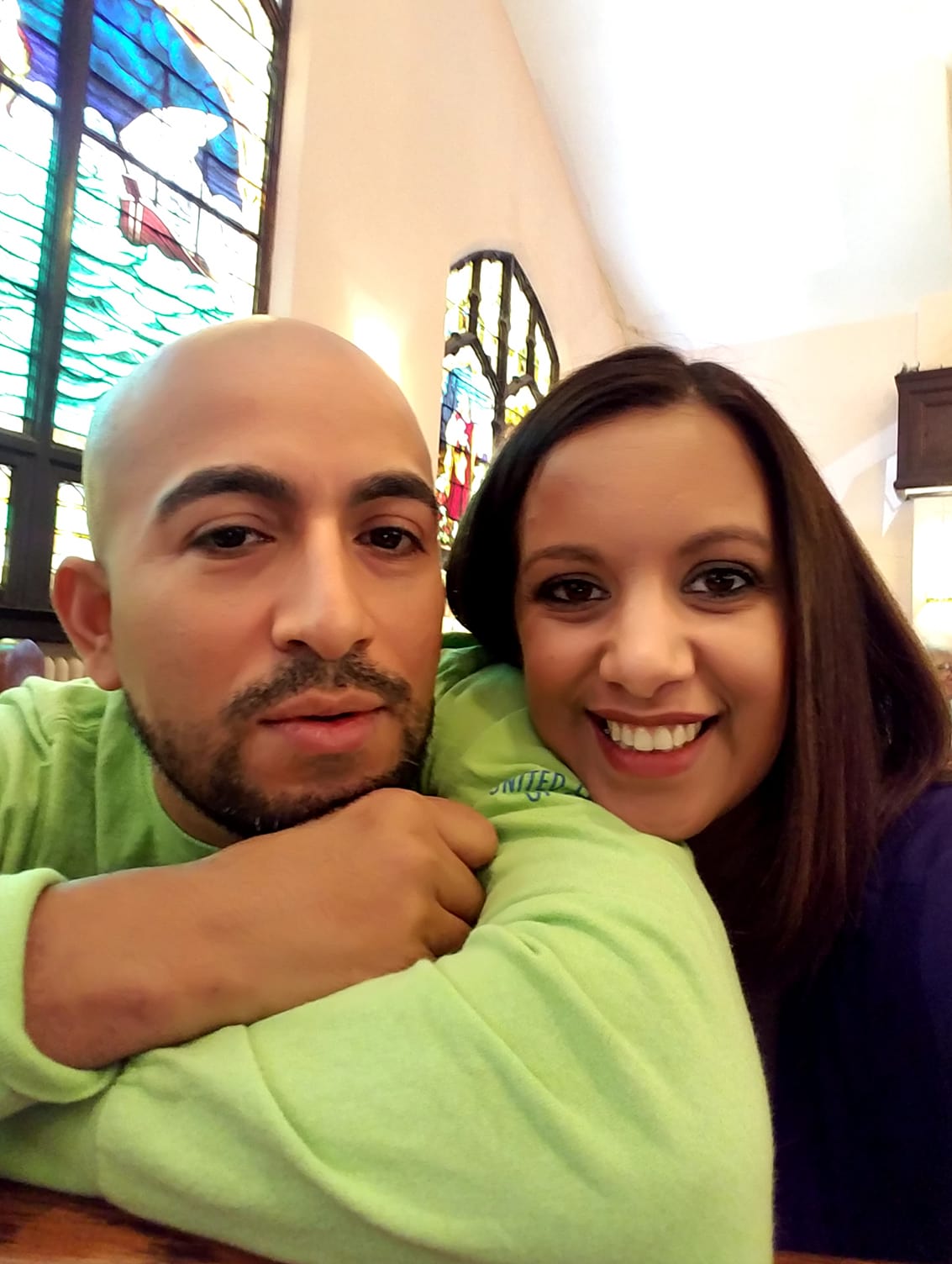 1,095 days. That's the amount of time a husband and father of five has been living apart from his family in a Maplewood, Mo., church. Monday, Sept. 21, Honduran immigrant Alex Garcia marked three years in sanctuary at Christ Church United Church of Christ just outside St. Louis.
And for most of those days, his family and his allies, who include the Christ Church UCC community, have been trying to prevent his deportation.
"The church's understanding of what it means to offer sanctuary has changed a lot in three years," said church pastor, the Rev. Rebecca Turner. "In the beginning, we thought it was about providing safety, room, and board. We have changed from that idea of charity to allyship. It's about being in relationship with someone who has no freedom, but who has dignity, talent, and enormous love. It's about listening carefully to what he says he wants and needs. He didn't want us to make food for him; he wanted some tools and some work to do. It's about honoring his hard-earned wisdom and his choices for his own life." 
Garcia entered sanctuary at Christ Church in 2017 after exhausting all other options that would allow him to stay in the United States with his wife Carly and five children, four sons and a daughter, all American citizens.
Since then, the Christ Church congregation has prayed for Garcia, housed and fed him, written and called elected leaders; marched on the Immigration and Customs Enforcement office, held protests and sit-ins that resulted in a number of people being arrested; organized vigils and educated the public; and even gone to Washington, D.C. – and Alex is still not free.  
"We will not grow weary of fighting for Alex"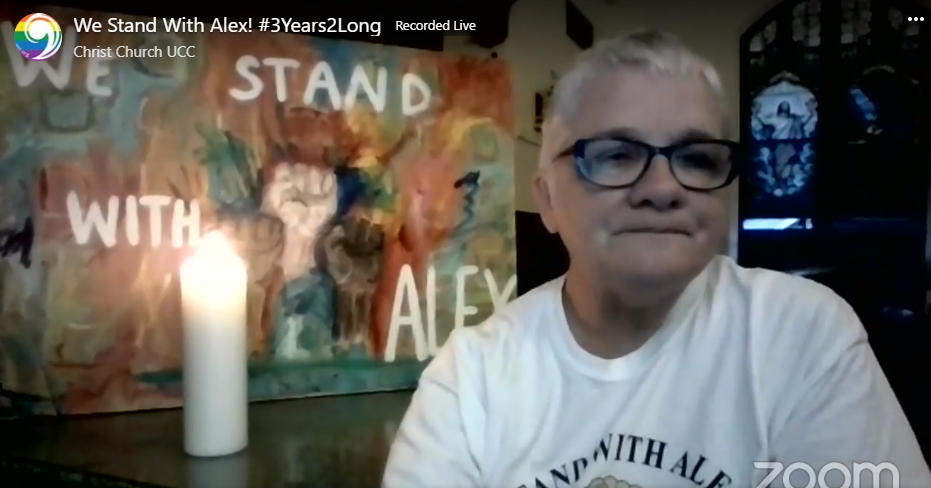 On Sunday, Sept. 20, the Rev. Rebecca Turner preached about the long road toward justice for Garcia to kick off a week of action and advocacy with the St. Louis Inter-Faith Committee on Latin America (IFCLA).
During a livestreamed worship service, Turner used the text Galatians 6:7-10 and the sermon "Do not grow weary of doing good."  She spoke about being a new, full-time pastor at Christ Church in September of 2017, when, the day after her sermon about waiting for God to guide them to a new way to do ministry together, she got a call from Sara John at IFLCA. Alex Garcia was requesting sanctuary.
"I said that no matter what plans we might make as a church, we really just had to pay attention to who came to our door, who called on the telephone, because God was going to come right to our door and let us know what to do," Turner said. "I heard my own sermon playing in my ear, and knew I could not say no."
Missouri Mid-South Conference Minister the Rev. Ginny Brown Daniel opened Sunday's service with greetings and prayers, thanking Alex Garcia and his wife Carly for their determination to see this through, embodying Christ's love and Christ's passion and prophetic presence.
Later that evening during a Zoom vigil to pray for Alex and dozens of others in sanctuary around the country, the Garcias shared their story, their fears and frustrations.
"The morning we were supposed to report for removal, I dropped him off at the church," Carly said. "Then I went up to the ICE office in St. Louis, and this woman looked at me and the kids and said, 'I don't care. He's a fugitive, I don't care."
ICE wouldn't even let her file the papers requesting a stay of removal for her husband.
"We did not know all that saying yes would mean"
The Christ Church UCC community has racked up incredible numbers of advocacy actions in the last few years. In 2019, members made over 2,000 contacts – phone calls, emails and postcards – with elected leaders in the first nine months of the year. They persuaded Cong. William 'Lacy' Clay to sponsor a private bill (HR3750) to give Alex a pathway to citizenship. A contingent went with Carly to Washington, D.C., to lobby members of Congress on her husband's behalf.
The congregation helped relocate the Garcia family to Maplewood from Poplar Bluff, providing a house adjacent to the church, so they wouldn't have to commute three hours one-way each weekend to be together. Members helped enroll the kids in school, got them school supplies and helped with expenses until Carly found a job.
To mark Garcia's second year in sanctuary, allies marched seven-miles from the St. Louis office of Immigration and Customs Enforcement to the church, where Garcia greeted supporters at the door.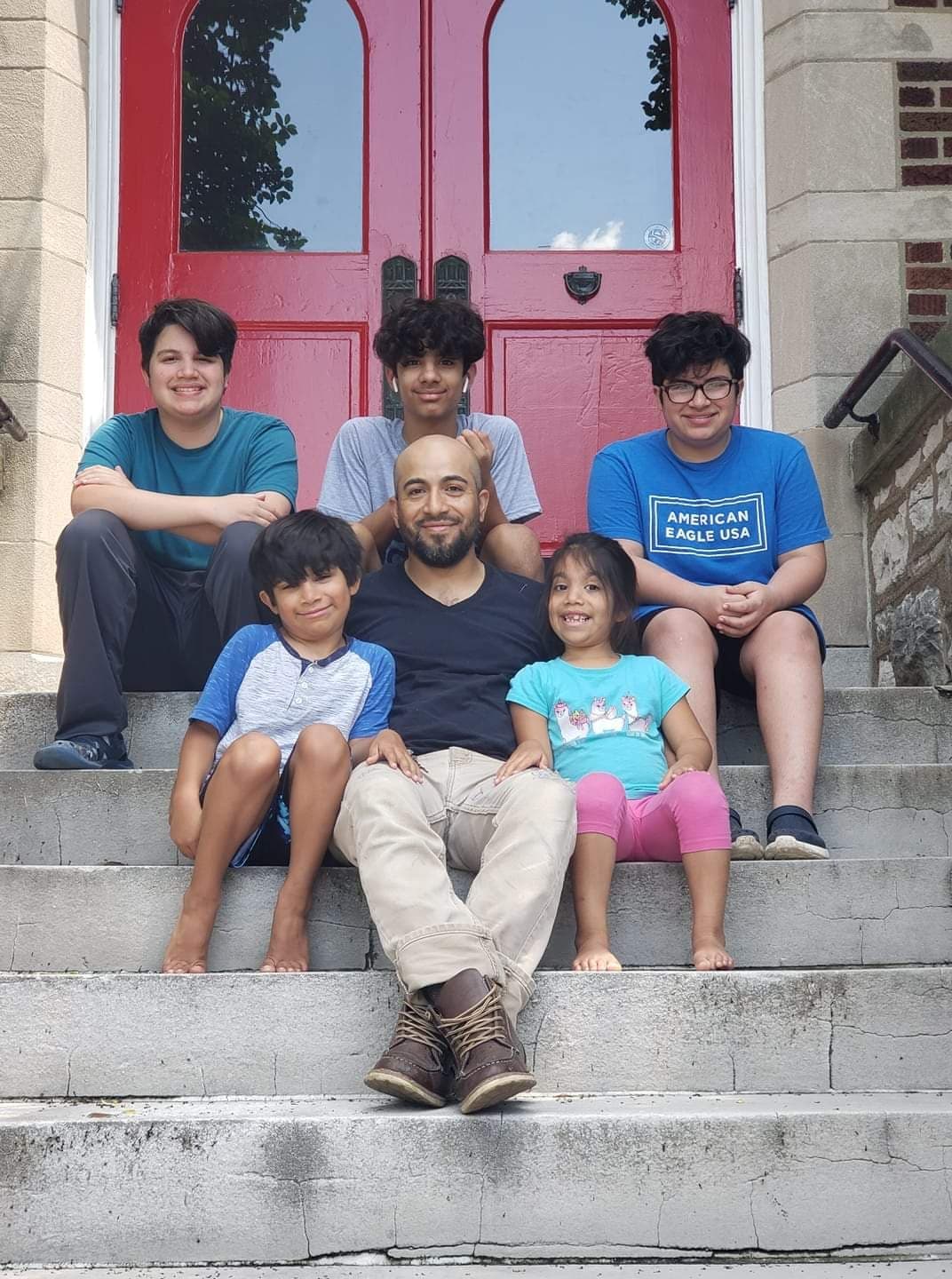 While COVID-19 has hampered meetings and actions in 2020, "we continue to work for the passage of 'Alex's law,' a private bill that would grant Alex a pathway to citizenship," Turner said.  
Garcia came to the U.S in 2004, the oldest of seven children, to escape poverty and gangs in his Central American homeland. He settled in Poplar Bluff, married and had a family. He caught the attention of ICE in 2015, when he went with his sister to a check-in, and agents linked him to an earlier deportation order. He was granted a stay of deportation in 2015 and 2016, but with the new administration, the rules changed.
"There is no reason Alex should still have to claim sanctuary other than the cruelty of the Trump administration's continued attempt to separate families," said the Rev. Noel Andersen, a grassroots coordinator with Church World Service and coordinator of the UCC Collaborative on Immigration. "As we celebrate Alex and his family today, it is important to recognize what a critical leader he has been in the broader movement for immigrants' rights. His bravery to stand up these unjust laws and fight to keep his family together brings voice to the tens of thousands in similar situations."
"We are very tired of begging ICE to be decent"
The church community, IFLCA and Garcia's family are continuing to fight for Alex's freedom, using this third anniversary to amplify their efforts. Carly, through a local non-profit, Humans of St. Louis, has been sharing an intimate look into their lives and struggles on the HSL Facebook page. 
On Monday evening, Sept.21, a short documentary about Alex, produced during the last year, debuted in a Zoom viewing event, with a release scheduled in October. IFCLA will also be encouraging specific actions each day this week. They hope to collect 1,095 reasons Garcia should be allowed to stay in the U.S. – one for every day he has lived in sanctuary.
"Ultimately our goal is to change the policies and laws that make injustice a reality," Turner said.
"Sanctuary now describes who we are, more than what we do"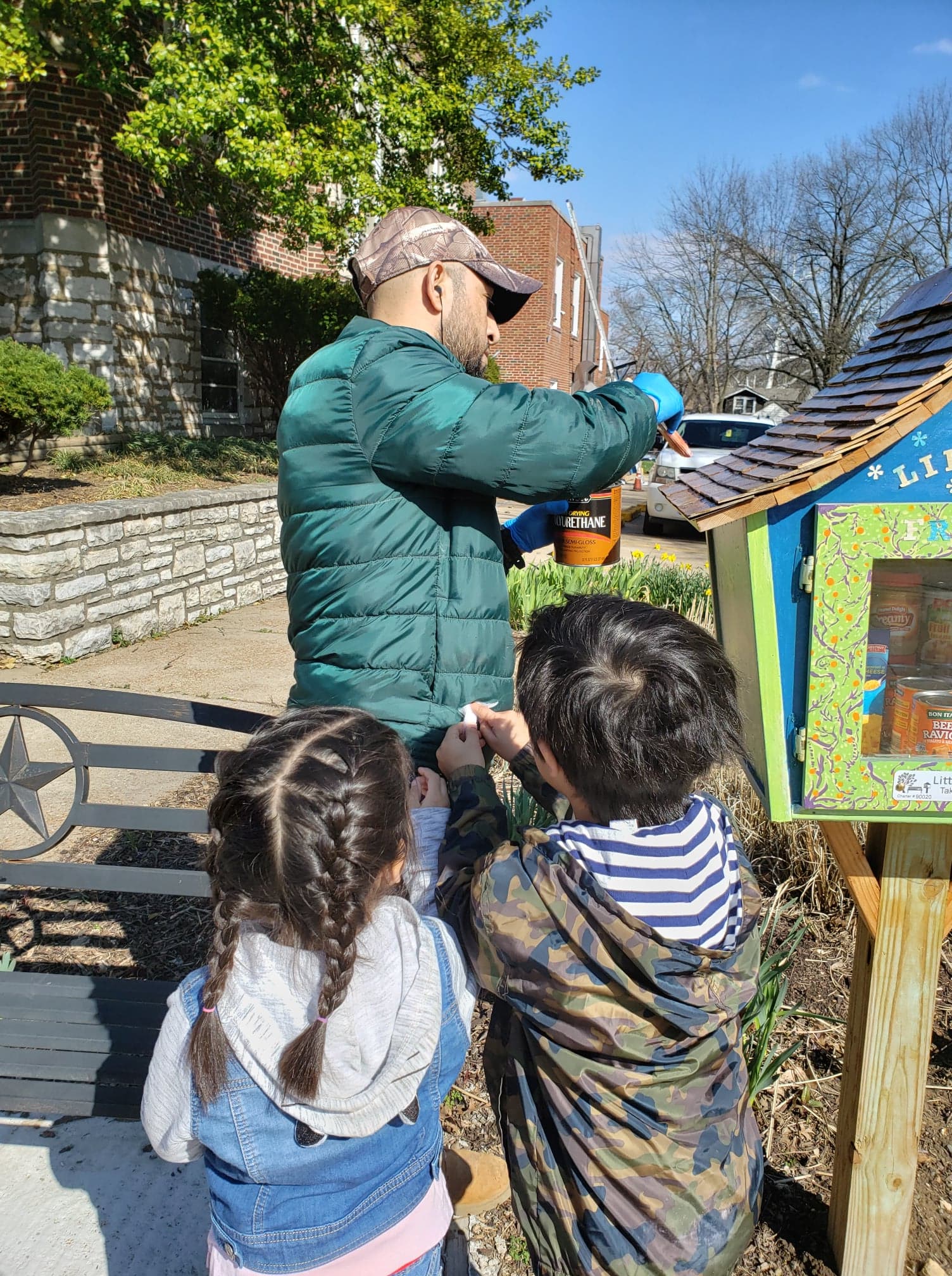 Through it all, the congregation has been listening to Alex and Carly and following their lead. A construction worker by trade, Garcia wanted to contribute. He initially helped build out the space in which he lives and was later named caretaker of Christ Church UCC. The 39-year-old has "transformed the nearly 100-year old church literally and figuratively," according to its 2019 annual report, organizing and cleaning the kitchen, painting rooms and refinishing floors in the facility, insulating the ceiling, installing more energy efficient lighting, and refinishing furniture.
The church, through its Sanctuary Fund, helps cover the Garcia family's expenses as long as Alex is unable to work to support them. Last year, more than $28,000 was spent on this ministry.
The UCC national setting has assisted with a $5,000 Neighbors in Need grant in 2019. It sent a $1,500 grant this year from gifts collected for immigrant assistance in 2018 on Giving Tuesday. Garcia's plight was remembered in prayer by the wider church in May when he was invited to participate in the UCC Interfaith Day of Prayer.
"Knowing Alex is an indescribable gift. He is our friend, our brother," Turner said. "We have learned that he needs advocates, and that means organizing large groups of people to speak to authorities in our city, in Congress, and in ICE offices. It means keeping the pressure on them so that they know we are not going away until Alex is free. We will not grow weary of asking for his freedom." 
Let us continue to pray for Alex's liberation," Andersen said, "and for the freedom of all those living in fear of deportation." 
To learn more about what you can do, visit the Alex Belongs Here webpage. 
Family photos courtesy of Carly Garcia
---
Related News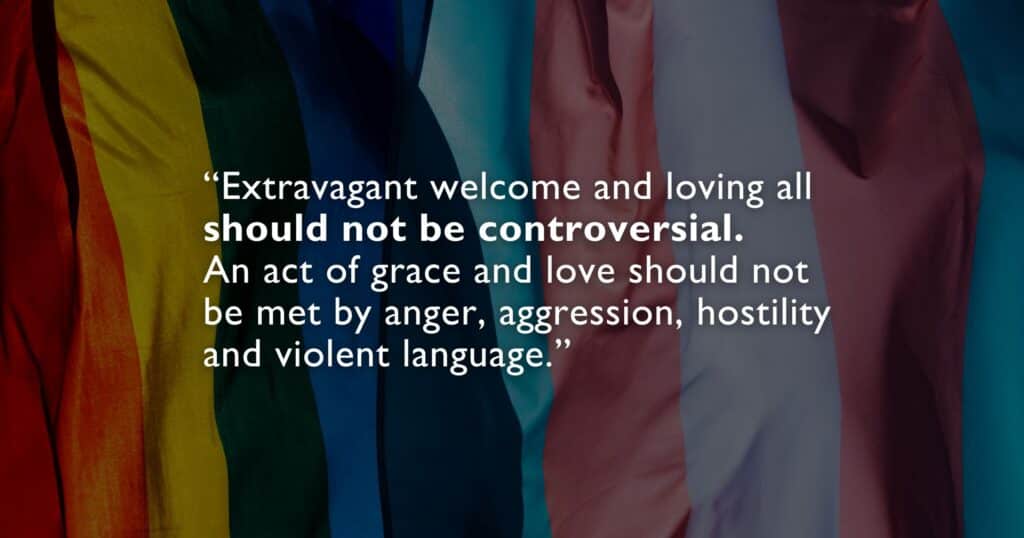 The United Church of Christ National Officers and the Conference Minister of the South Central...
Read More