One year later, Massachusetts Church walking with, learning from father in Sanctuary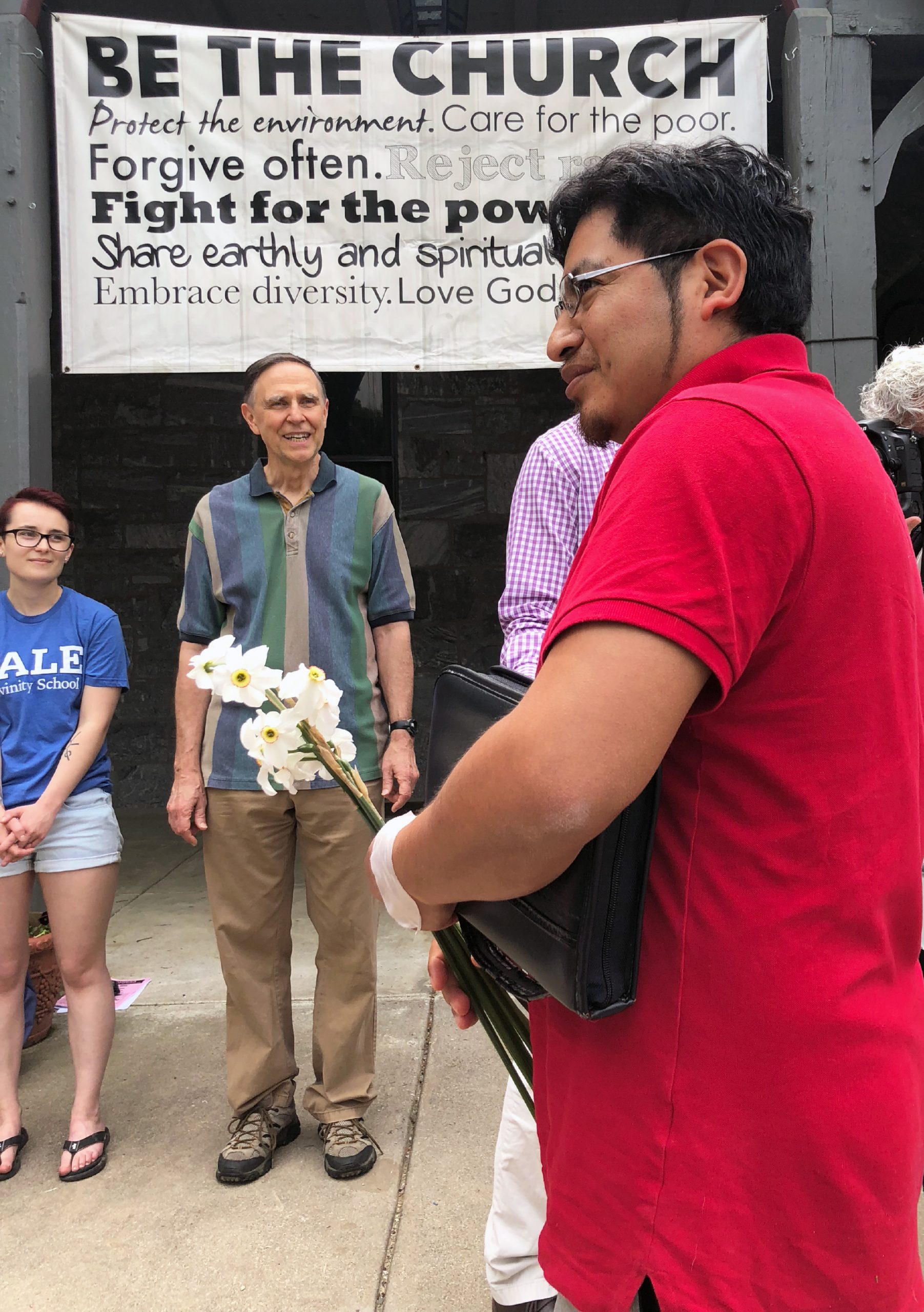 On Oct. 19, 2017, First Congregational UCC in Amherst Mass., took a leap of faith: it offered sanctuary to Lucio Perez on the day he was to be deported. No one — including Perez and his family — quite knew what was ahead.
"Things have not been moving as quickly on his case as everyone had hoped," says the Rev. Vicki Kemper, pastor. In April, Immigration and Customs Enforcement (ICE) denied an appeal to reopen his asylum case, so "the lawyers and our advocate partners are pursuing different strategies that would allow [Perez] to leave sanctuary safely. But it will take a very long time."
As a result, Kemper, church members, Perez and his family are adjusting to the reality of an extended time of sanctuary. The sanctuary ministry itself — which involves everything from car rides and food preparation to 24/7 accompaniment of Perez — was reaffirmed Sunday (Oct. 14) during worship.
During the service, the congregation rededicated itself to the issue of immigration, and to Perez and his family, said Kemper — a public recommitment to the ministry, the Guatemala native, his wife and his four children, three who were born in the U.S.
The recommitment is particularly meaningful, Kemper adds, because last year, "we really had no idea what we were getting into — we just took a huge leap of faith. The recommitment feels even bigger because now we KNOW what sanctuary really entails, day to day. We know that it a blessing, but also, we know its costs."
A larger public witness follows this Saturday, Oct. 20, at a community-wide observation of Perez' first year in sanctuary. Kemper plans to recognize and thank the more than 300 volunteers, contributors, and community and activist partners who help make the sanctuary ministry successful.
Following the public recognition, those in attendance will make a "circle of humans around the church as a sign of protection, solidarity, and commitment," Kemper says. "We are asking everyone to fast for the day. The fast will be broken when we go inside [the building] afterwards."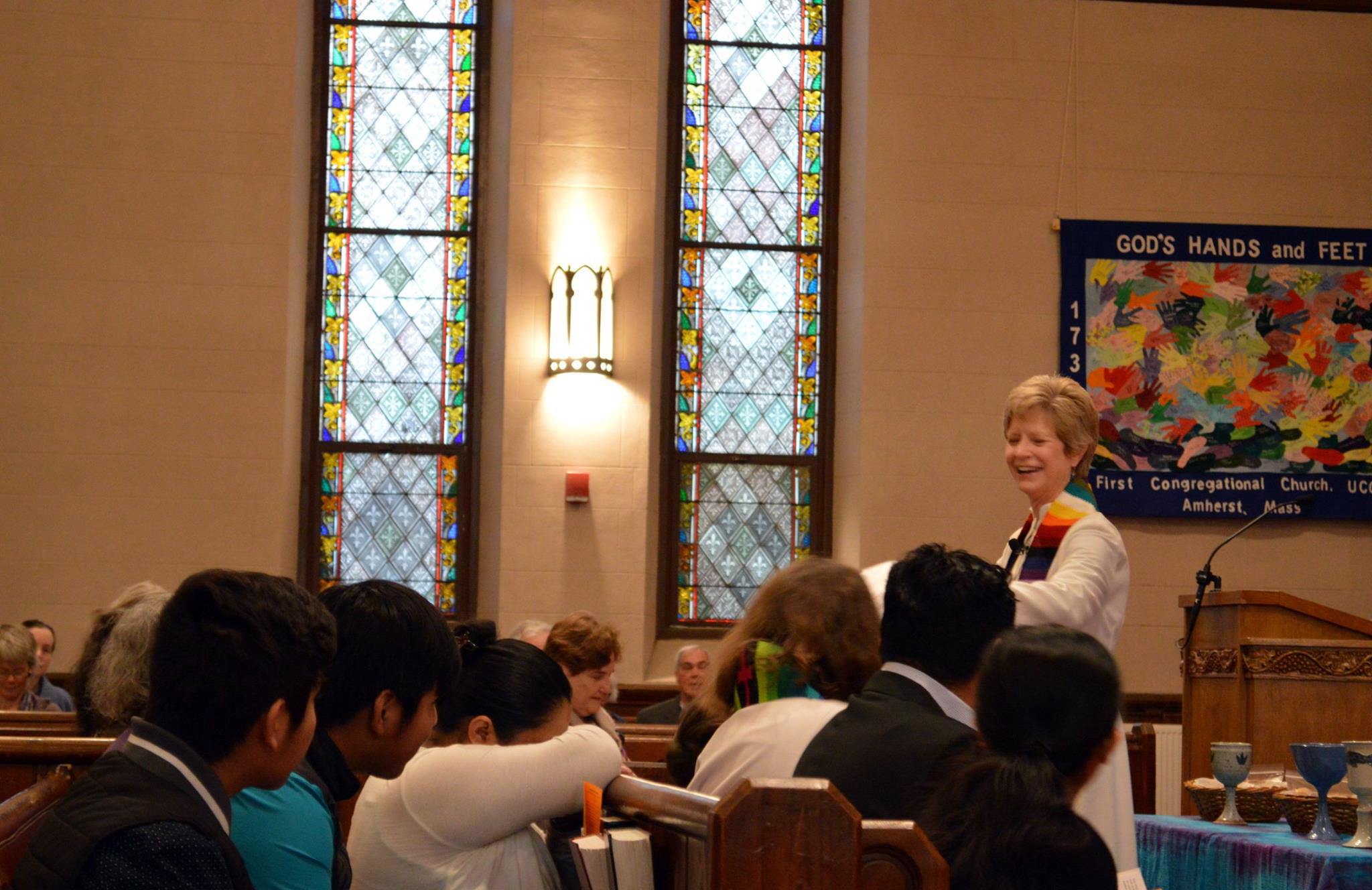 Kemper says becoming a sanctuary church has "changed us in ways that are good, and also challenging. For those of us most closely involved, we have been transformed by [Perez'] sanctuary, by the experience of walking with him through this heartbreaking journey."
As a result, Kemper said, church members are more aware of the current injustices in the immigration system. "It also has made us more aware that this is a ministry WITH Lucio, not TO Lucio. We are really walking with him, allowing him to lead – learning to set aside some of our privilege – and gaining a much deeper level of understanding."
One of the best changes, Kemper noted, is in the congregation's perception of "church."
"Our concept of church has been transformed," she says. "On the one hand, this wouldn't happen without us as 'church.' But it has blown the concept of church wide open. It's not just about what we — as our church — do. Ministry has to do with partnerships, with breaking down barriers. We are in ministry with all kinds of people."
One of the ways those partnerships come into play is via a "rideshare" that First Congregational's partners set up to help Lucio's wife, Dora, and their children visit Perez. To date, some 80 volunteers have been trained to provide transportation to family members, who live 45 minutes away in Springfield, Mass.
"Dora visits Lucio about once a week. The children visit two-to-three times a week. The visits make all the difference to him," says Kemper. "He leads a solitary life here, so it's important that family visits and other aspects of normal life take place."
That includes birthdays and holiday celebrations. Over the past year, "we've had six birthday parties, and volunteers created Thanksgiving and Christmas celebrations for the family," Kemper adds.
The church also holds a monthly potluck supper, which injects more social interaction into Perez' day-to-day life. "The suppers are a way of building and sustaining the community and one another," Kemper said.
Part of a sanctuary ministry is keeping the effort in the public eye, Kemper said, and encouraging elected officials to make a difference in the case. To that end, Sen. Ed Markey (D-Mass.), Rep. Jim McGovern (D-Mass), and other officials have held various events and/or met with the Perez family over the past year.
Kemper draws a parallel between what the Perez family is experiencing and the families separated at the border. "I firmly believe that the situation of family separations at the border is unjust and needs all the attention we can give it," she said. "But this is a family separation, too. They have been separated by our immigration laws for a year."
The Perez family is surviving thanks to generous contributions to a Sanctuary Fund set up by the church and several partners. Additional help has come from the UCC's Massachusetts Conference, via a fund set up by the Conference's Immigration Task Force. The fund supports sanctuary churches in the Conference.
As visible as the church is because of Perez' presence — he preached the Sunday after Easter last year, and the service drew 75 visitors from the community — not everyone at First Congregational is on board. Kemper says in those instances, she makes sure to listen to the members' concerns, to let them know they are heard. "I help them understand that being a sanctuary church is not the only ministry in the church," she says. "It is one ministry of many, and there are others they can be involved in."
With First Congregational UCC beginning its second year as an Immigrant Welcoming Congregation, "we are learning to work through barriers — everything from class and race issues to religious issues," Kemper said. "But it remains a transforming experience of encountering Christ in the poor and oppressed."
---
Related News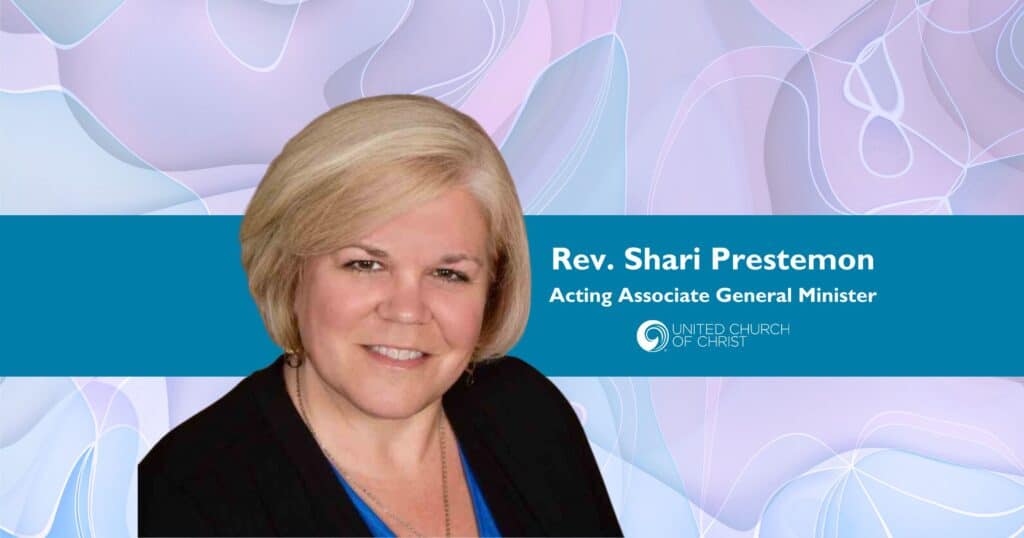 A new United Church of Christ national leader has been called. The UCC Board voted in a...
Read More