Your donations to UCC Disaster Ministries at work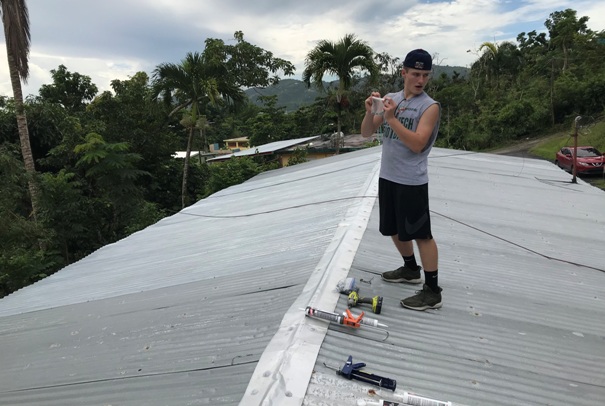 Where do your donations to UCC Disaster Ministries go? Funds totaling nearly $443,000 were released in September, October and November and included:
$258,000 for Hurricane Maria recovery in Puerto Rico. UCC Disaster Ministries and partner IEUPR (Iglesia Evangelica Unida de Puerto Rico) budgeted the funds for roofs and other repairs to Maria-damaged homes (pictured) and to a church's damaged community food pantry, and for two vehicles to support the work of volunteer work teams. Funds also supported spiritual support for pastors suffering fatigue and burnout from working to respond to Maria's overwhelming destruction in September 2017. And a grant to the Evangelical Theological Seminary of Puerto Rico is helping students whose ability to pay tuition and meet other expenses was compromised by the hurricane. 
$100,000 for Hurricane Harvey recovery in Port Arthur, Texas, where UCC Disaster Ministries is working in partnership with the Southeast Texas Community Development Corporation to rehabilitate over a dozen affordable housing units.
Other domestic disaster response disbursements September through November included these grants:
$5,250 to 21 UCC congregations in the form of $250 matching grants for assembling CWS Kits and Emergency Cleanup Buckets.
$2,000 to the UCC's Southern Conference for early response to Hurricane Florence and subsequent flooding.
$3,000 to First Church UCC in Ipswich, Mass., for families who lost all their perishable food due to a gas explosion in Lawrence and Andover. The First Church youth group is providing 126 affected children in the Community Day Charter Public School with food vouchers.
$3,000 to the UCC's Northern California Nevada Conference for gift cards for survivors of the Carr Fire in the Redding area in July 2018.
And internationally, disbursements September through November included:
$16,724 to the Theological Community of Mexico for library roof repair following the earthquake earlier in 2018.
$12,000 to the United Church of Christ Philippines to respond to the needs of families impacted by Typhoon Ompong in Luzon.
$3,000 to Global Ministries partner PGL responding to the Indonesia earthquake, providing food, medicine and roof tarps.
$20,000 for clean water and drinking facilities in areas of Central Sulawesi, Indonesia, affected by the earthquake, tsunami and aftermath.  
$15, 000 to help Church World Service build 60 houses and a public school in earthquake-battered Northwest Haiti.
$5,000 through the ACT Alliance partners for food, clean water and repair and maintenance of a water distribution system for families in El Salvador & Honduras displaced by heavy rains and flooding.
Related story: UCC Disaster Ministries funds released in June, July and August

---
Related News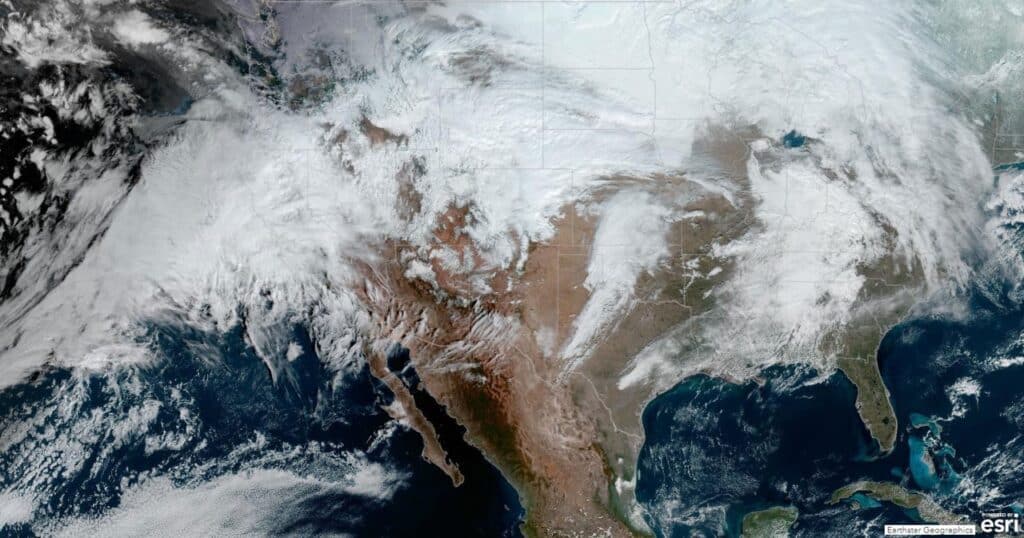 United Church of Christ Disaster Ministries is tracking a series of deadly storms surging up...
Read More