Worship and the Kairos Moment
2. Plan inspired worship that continually focuses attention on this kairos moment.
Have a special kairos-themed worship service near Earth Day. Make use of Earth Sunday worship materials in this resource by Creation Justice Ministries entitled "The Fierce Urgency of Now."
Through dialogue sermons, poetry, and art, invite into worship members of the broader community who are addressing climate and inequality as leaders, thinkers, or artists.
Devote at least one minute each Sunday to being a Kairos Moment of Reflection or Call to Action. Learn from Weybridge Congregational Church in Vermont which has a Creation Care Moment each Sunday. Members of an eco-theology affinity group for the UCC's Council for Climate Justice have also collected authored a collection of Kairos Moments for congregations to use.
---
Related News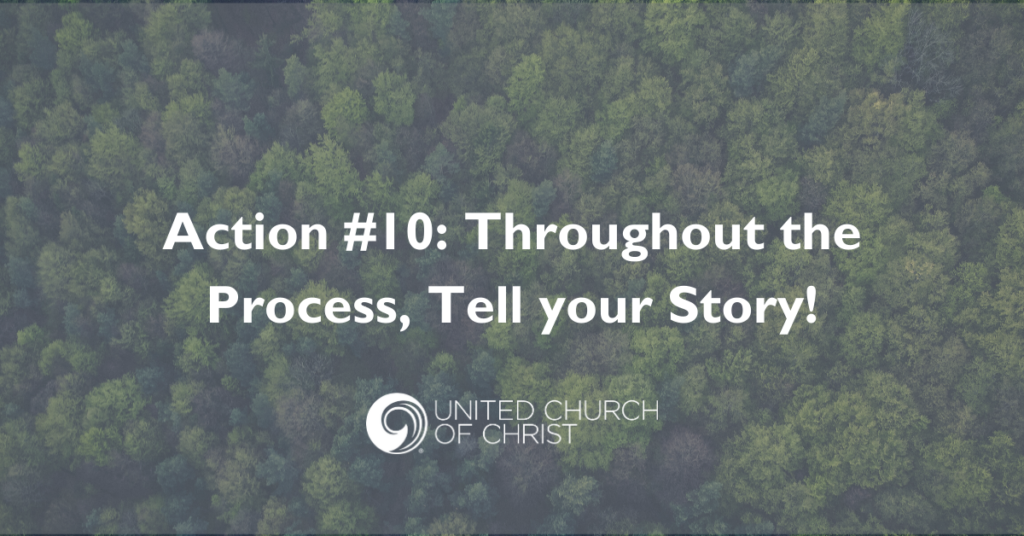 10) Throughout the process of mobilizing, tell your story!  Make what you do visible at your...
Read More