Day 6: Saturday, August 25
Today's prayer and reflection remind us that the urgency of the current crisis for refugee resettlement is part of the church's continuing work and witness with refugees through the years and throughout the globe.
Refugees are from all parts of the globe and find themselves in all parts of the globe.  These reflections from the Middle East are one of those regions.

Prayer of the Day: A Blessing by the National Council of Churches in Australia, 2003.
God, bless our eyes so that we recognize injustices.  Bless our ears so that we will hear the cry of the stranger.  Bless our mouths so that we will speak words of welcome to newcomers.  Bless our shoulders so we will be able to bear the weight of struggling for justice.  Bless our hands so that we can work together with all people to establish peace.
Reflection written by Dr. Peter Makari, Global Ministries Area Executive for the Middle East and Europe
The Middle East is a region with a disproportionate number of people displaced from their homes—either within their country or beyond. Almost 20 million Syrians, Iraqis, and Palestinians are the most affected, having fled war, instability, and insecurity at home. So many in the region remain as either internally displaced or refugees in neighboring countries. Theirhost countries, including Jordan and Lebanon, do not have the capacity to provide for their needs, and have been overwhelmed by their presence.  Partner churches and church-related organizations are offering much needed services and relief to the people in need throughout the region, and we have supported those efforts, although the needs remain great, weeks, months, years, and even decades after people are forcibly displaced. The U.S. has the capacity to welcome many more people to our country than we currently allow, and has historically welcomed up to 212,000 refugees annually during the Reagan administration.  Our churches have proven their readiness to offer welcome, to assist in the process of resettlement and to advocate for a more humane immigration policy.  Our brothers and sisters who are forced to flee their homes are often in dire circumstances, but hold on to the dream of a future that ensures stability, safety, and hope for themselves and their children. We can help offer that opportunity, even as we support an end to conflict, peace, and justice for all people in the Middle East.
Daily Action: Learn more about UCC work with refugees within the United States and around the globe at http://www.ucc.org/refugee_news
---
Related News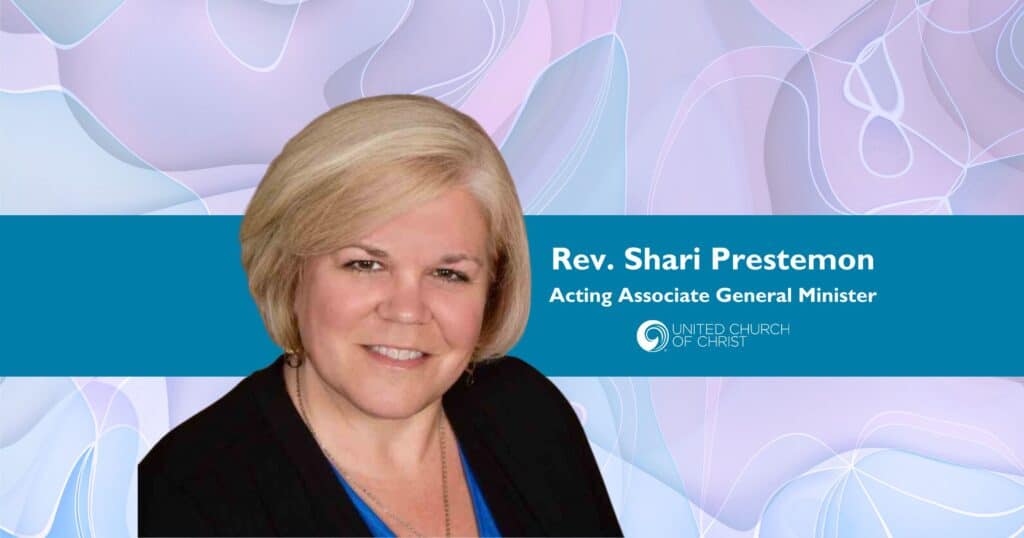 A new United Church of Christ national leader has been called. The UCC Board voted in a...
Read More