UCC leaders invite members, partners to election-eve 'unity in hope' service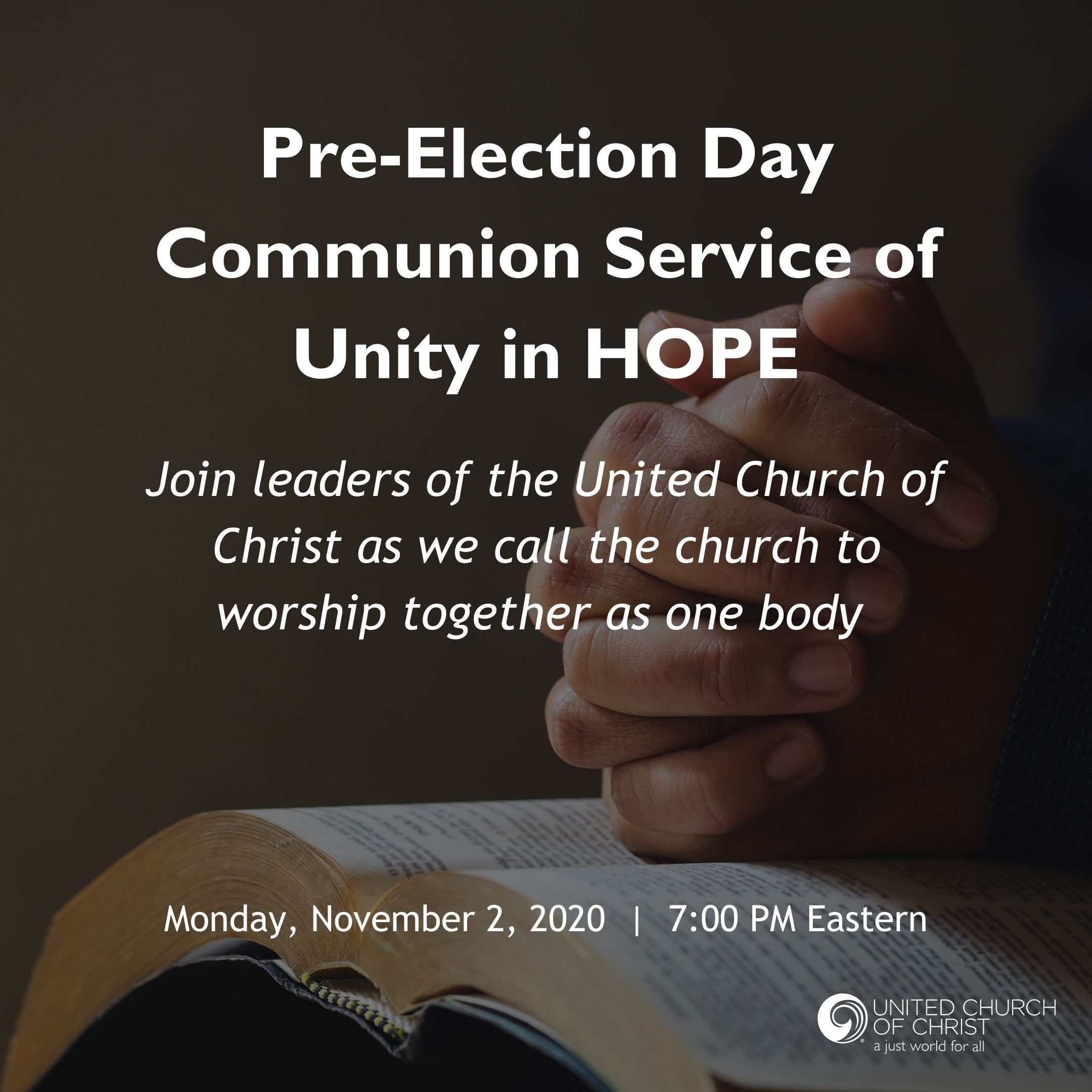 National leaders of the United Church of Christ are inviting the denomination's members and partners to join them in an online "Pre-Election Communion Service of Unity in Hope" at 7 p.m. EST Monday, Nov. 2, on the eve of a U.S. general election like none other.
The three elected officers of the church will take part, with General Minister and President John Dorhauer preaching. Every former general minister and president of the UCC, along with other past officers, have also been asked to offer prayers about issues of concern in this election season. Interested persons can register here for the service, which will be held via the webinar platform Zoom.
'Most divisive election cycle in our lifetime'
"In what will likely be the most divisive election cycle in our lifetime, the United Church of Christ is gathering at the table with one another to remember our missional imperative and our motto: that they may all be one," Dorhauer said. "The week of the election will make us all feel disconnected from each other. Let's start the week at the table that reminds us how powerful the bonds of love shared in Jesus Christ are."
"Now is the time for the faith community to be present in these uncertain, anxious times," said Sandy Sorensen, director of the UCC's advocacy office in Washington, D.C. With many states shattering records for early and mail-in voting, it's unlikely that presidential and other races will be decided on election night, she said.
Sorensen said she hopes UCC members and partners — in addition to joining the Nov. 2 service — will find ways to offer pastoral care locally. "It will be important for congregations and faith communities to offer space for prayer and nonviolent engagement, whether virtual or by observing COVID-19 safety protocols," she said. "It is also important to lift up a message of connection, community and hope for moving forward in the future whatever the obstacles."
Besides Dorhauer, participants and contributors Nov. 2 will include Associate General Ministers Traci Blackmon and Karen Georgia Thompson; past GMPs Geoffrey Black, John Thomas and Paul Sherry; past AGM Edith Guffey; past Justice and Witness Ministries executives Linda Jaramillo and Bernice Powell Jackson; and representatives of some of the UCC's "full communion" ecumenical partner churches.
'A way to be united in heart'
UCC leaders have offered a variety of resources and webinars in the run-up to the election and have joined other religious leaders in calling for the U.S. democratic process to be honored and for a "peaceful transfer of power."
"For months across the United Church of Christ, the national setting, Conferences and local churches have gathered, utilized and disseminated our faith-based civic engagement tools grounded in General Synod resolutions that speak to how we live out our covenant to 'be church' together," Blackmon said. "We answered the call to ensure our neighbors were counted in the 2020 Census and, as we do every election cycle, that citizens are equipped to make their voices heard this election season.
"As we approach the final hours until Election Day, we want to invite the church to pause and gather in worship together."
Thompson described the service "a way to be united in heart as we move into the election season, holding before us a spirit of prayer and the love of God given freely to us which transcends our differences and varied opinions."
---
Related News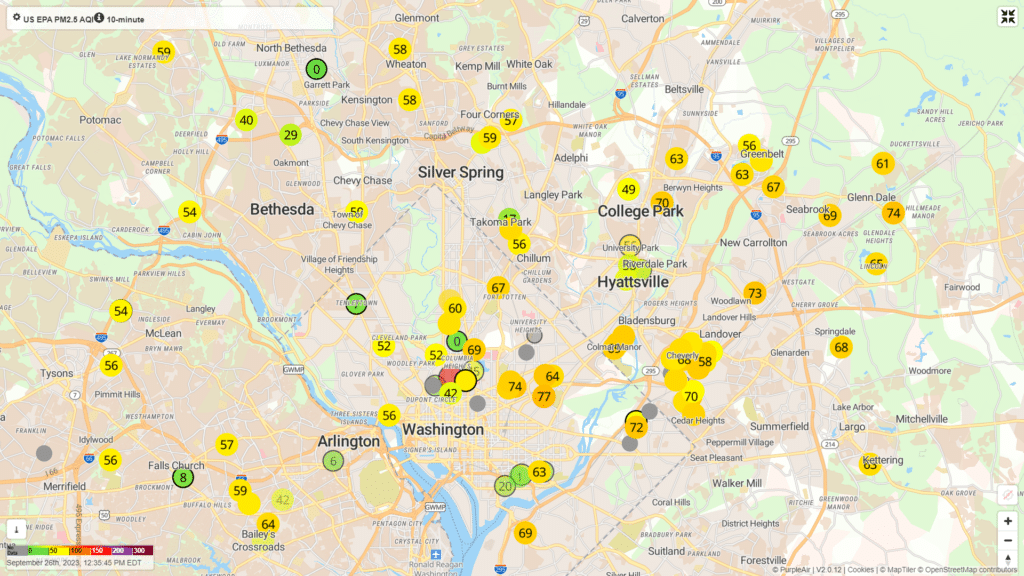 This summer, the United States experienced some of the worst days for wildfire pollution in...
Read More