UCC Volunteer of the Month: Jaye Herrick
You might say Jaye Herrick has volunteering in her blood.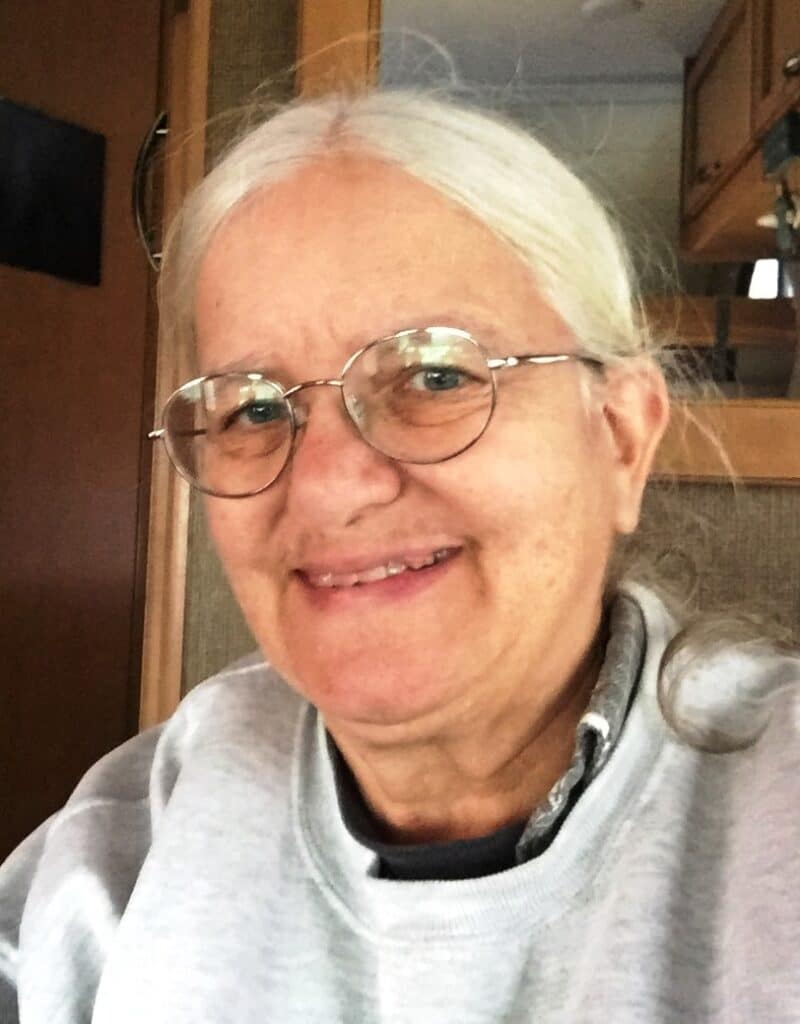 When Herrick's parents, the Rev. John and Ann Herrick, retired, they "converted a school bus into an RV and hit the road to do volunteer work," Herrick said. Now she's taking her turn.
Recently retired after 20 years as a special education teacher, this "avid UCCer" communicated her availability to United Church of Christ Volunteer Ministries. They assigned her to Philadelphia's Eastwick neighborhood to help homeowners repair flood damage from Tropical Storm Isaias in August 2020.
Herrick closed out her house, scooped up her cat and headed to Philadelphia in her RV, now their only home.
A member of Faith UCC in State College, Pa., Herrick is the UCC's first Partner in Service to be appointed since the COVID shutdown. She has been serving in Eastwick since October 1 as construction and volunteer manager, reporting to the UCC's Pennsylvania Southeast Conference through its Disaster Coordinator Karl Jones.
Herrick attributes her passion for volunteering more to God's call than to heredity.
"It's just the right thing to do," she said. "When God says, 'Go!,' you go! Jonah didn't have any luck saying, 'No, thank you.' I knew when I finished teaching I wanted to go into volunteering."
That call has been confirmed over and over again, Herrick said. "I see God and Jesus everywhere: In the families impacted by the flood. In volunteers' passion. In Philadelphia's Salt and Light Church, where I have my RV parked and where I worship Sundays."
"When I got here, the Bible passage running through my mind was, 'Put on the whole armor of God,' and in church that Sunday the pastor was just starting a sermon series on that!"
The church is providing free electricity and water to Herrick's RV and free housing to Eastwick volunteers.
Now about Herrick's Eastwick assignment. Isn't it a bit of a leap from teaching autistic children?
"Construction and volunteer management are a bit specialized," she acknowledged. "I'm so grateful for the people who gave me a chance. I'm learning construction from skilled volunteers, books and YouTube videos. But the coordinating part is not so far from my job as a teacher.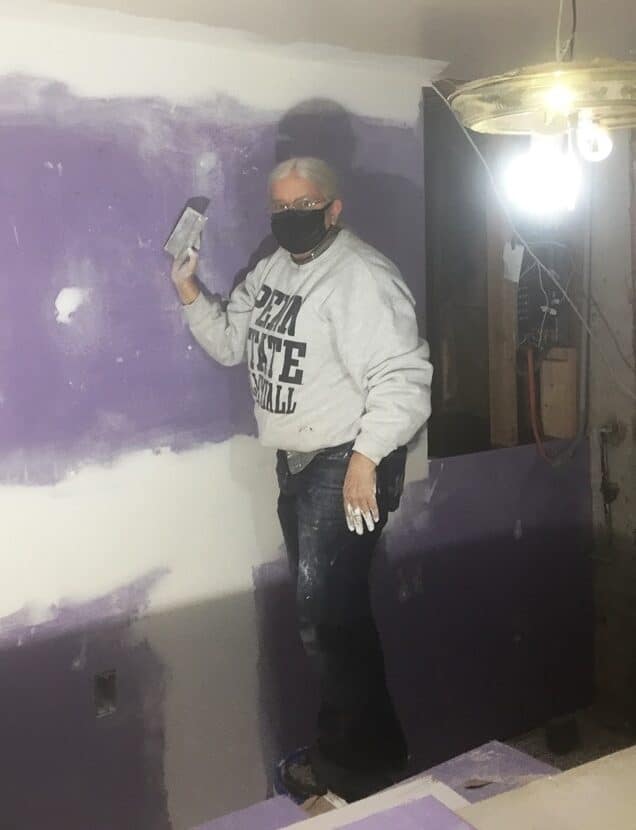 "When I know a volunteer group is coming, I make sure it will be convenient for the homeowner," Herrick said. "I let them know how many volunteers are coming and what they'll be doing. I make sure the volunteers have the supplies and tools they need. It's important for both the homeowners and volunteers to have a great experience."
About 45 Eastwick homes are now registered as needing repair. Herrick expressed her empathy for flood survivors. "People got four feet of water in their homes. They lost cars and refrigerators, stoves, washing machines, dryers, photos, clothes. When they see rain in the forecast their anxiety goes through the roof."
Since the project's inception, more than 30 teams totaling more than 100 individuals, both UCC and other, have served. Some volunteers spend a day, others up to a week. A group of 20 college students is expected to work for a week in December and March. Many more volunteers are needed to complete the work.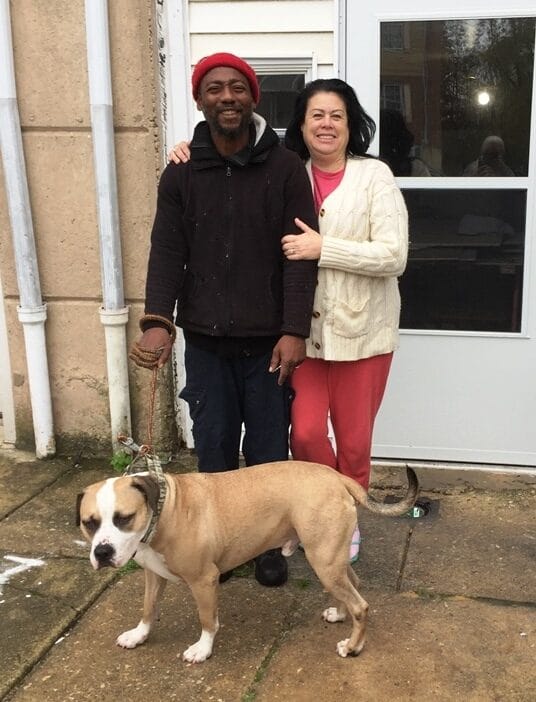 Jaye "has done a terrific job welcoming volunteers and coordinating with the local community leadership and residents," said UCC Minister for Disaster Response and Recovery Lesli Remaly.
Karl Jones added, "Jaye has been attentive, collaborative, compassionate, cooperative, diplomatic, empathetic and flexible as she works with the Eastwick Unmet Needs Roundtable, other community members and the volunteers and survivors."
Herrick confirmed that she has fallen in love with Eastwick. "They've taken my heart," she said. "It's a beautiful neighborhood, with lots of green space and well-kept gardens. The people are incredibly friendly and reach out to each other and to us. Even if we are not working on their house they call out, 'Hi Jaye, how are you doing?' It feels like a small-town neighborhood."
Clearly the affection is mutual.
Eastwick community leader Victor Jackson, said, "She has an enthusiastic presence and is dedicated to helping others. I'm Vice Chair of the community organization Eastwick United and see Jaye on a regular basis. She's ideally suited for her position."
For many years, the Eastwick community has been struggling for redress of systemic conditions that cause flooding. "Flooding is happening because of environmental and economic injustice and climate change," Herrick emphasized.
A landfill that prevented Eastwick's two creeks from draining properly is being removed. "They are planning trees and cleaning out the creeks. I think that is making a difference," she said. A hopeful sign: Eastwick did not get flooded by Hurricane Ida's powerful remnants this summer.
Added Jackson, "We are working with our legislators to get their help to find a solution. They do appear to be listening to us now."
Herrick said she'll stay in Eastwick "until the weather is too cold," when she'll seek an assignment in the South for the winter.
"With her RV and her gift of optimism, Jaye is able to go places and connect with people in ways that elevate the impact of her service," said the Rev. Elena Larssen, UCC Minister for Volunteer Engagement. "She is going to touch a lot of lives."
---
Related News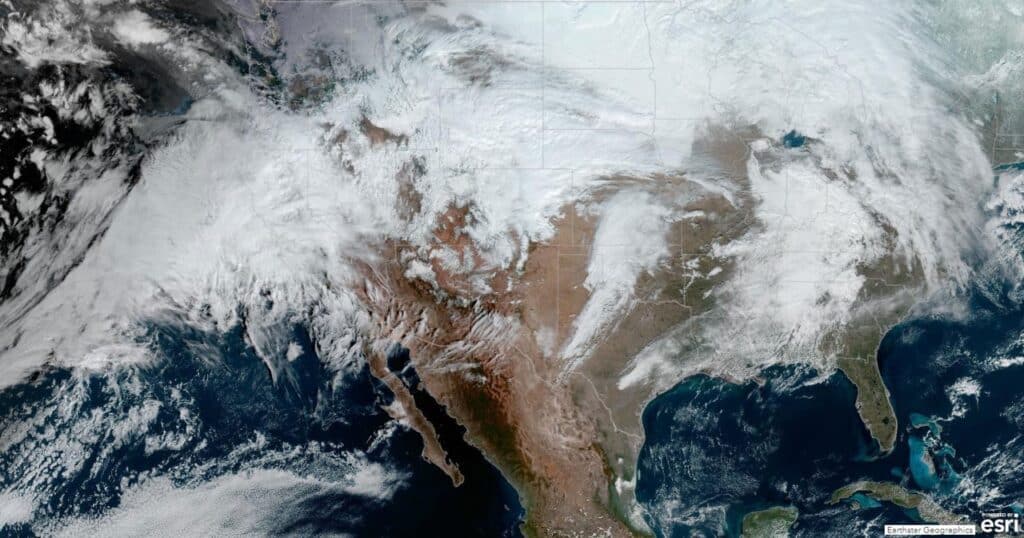 United Church of Christ Disaster Ministries is tracking a series of deadly storms surging up...
Read More