UCC support unlocks recovery for Florida hurricane survivors
"Our family looks forward to all the memories that will be made in our new home."

– April Adkins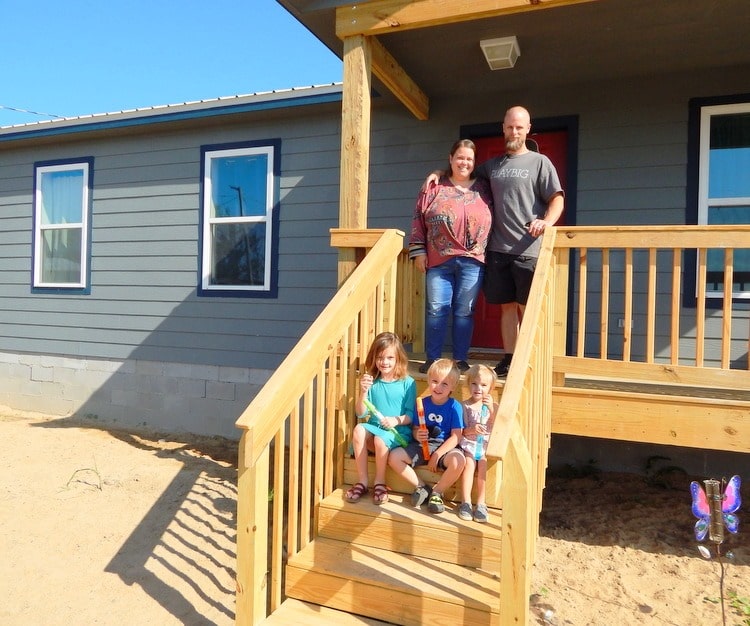 Hurricane Michael's toll in October 2018 included the Altha, Fla., home of the Rev. Charles and April Adkins and their three children, ages 7, 3 and 1.
Charles Adkins pastors Hillcrest Baptist Church in Altha.
The storm brought multiple trees down on their home, pushing it off its foundation and damaging the structure.
They managed to stay in the home for a while, but over time it became uninhabitable.
The family moved into a camper loaned by the Chipola Baptist Association. It would be their home for seven months.
April's online application for assistance from the North Florida Inland Long-Term Recovery Group in Marianna, Fla., unlocked the family's recovery, said LTRG Executive Director Kristi Terry. Their application for a new home was accepted.
The Adkinses are now in their new home, built from the ground up by Mennonite Disaster Service.
"We have been so blessed by all the partners and volunteers that helped us recover from Hurricane Michael," April Adkins said. "Our family looks forward to all the memories that will be made in our new home. Thank you to each and every person that made this possible."
North Florida Inland LTRG serves Calhoun and Jackson counties. Altha is in Calhoun County. This LTRG is among several that United Church of Christ Disaster Ministries has supported with grants, typically $5,000, to get their offices set up and disaster recovery case work started.
UCC Wider Church Ministries' Global H.O.P.E. team, which includes Disaster, Refugee and Migration, and Volunteer Ministries, earlier this year made a further contribution to the North Florida Inland LTRG, $20,000 to help offset the dramatic increase in the cost in building materials due to COVID-19.
UCC Disaster Ministries also funded a construction manager in early 2020, before the pandemic.
The North Florida Inland LTRG reports that, to date, hand in hand with partners and volunteers, it has demolished 27 structures and removed the debris; repaired 136 roofs, 75 interiors and 29 wells, and replaced nine heat and air conditioning systems (HVAC).
"Without the support of UCC Disaster Ministries, we couldn't have gotten our recovery organization off the ground, or sustained efforts to rebuild," said the LTRG's Krista Terry. "UCC has been a true partner in our work, and we are so grateful."
---
Related News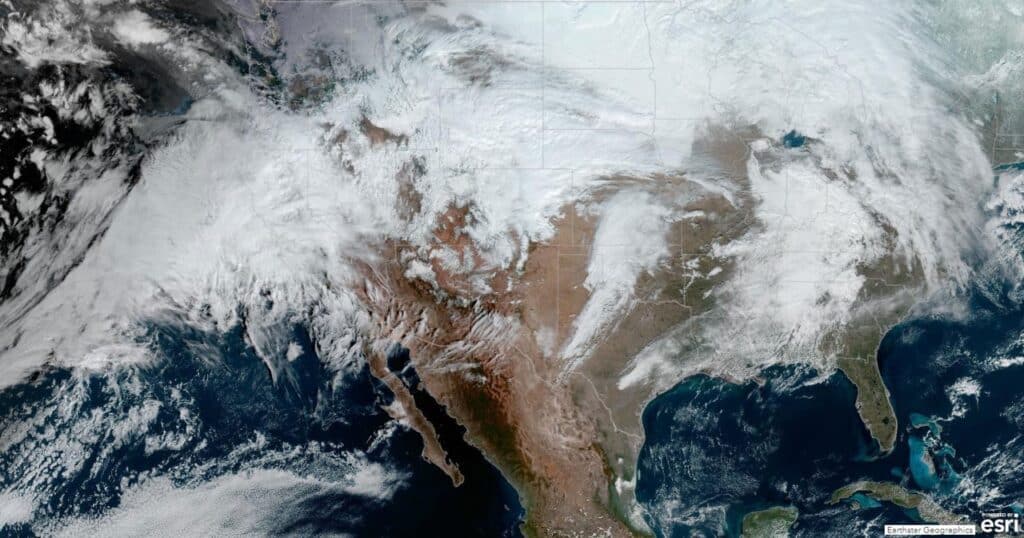 United Church of Christ Disaster Ministries is tracking a series of deadly storms surging up...
Read More