UCC minister wins lawsuit against U.S. government for interference, harassment in border ministry
A United Church of Christ clergywoman who took on the federal government for violating her civil rights as she ministered to migrants in Mexico has won a major victory for religious freedom and free speech.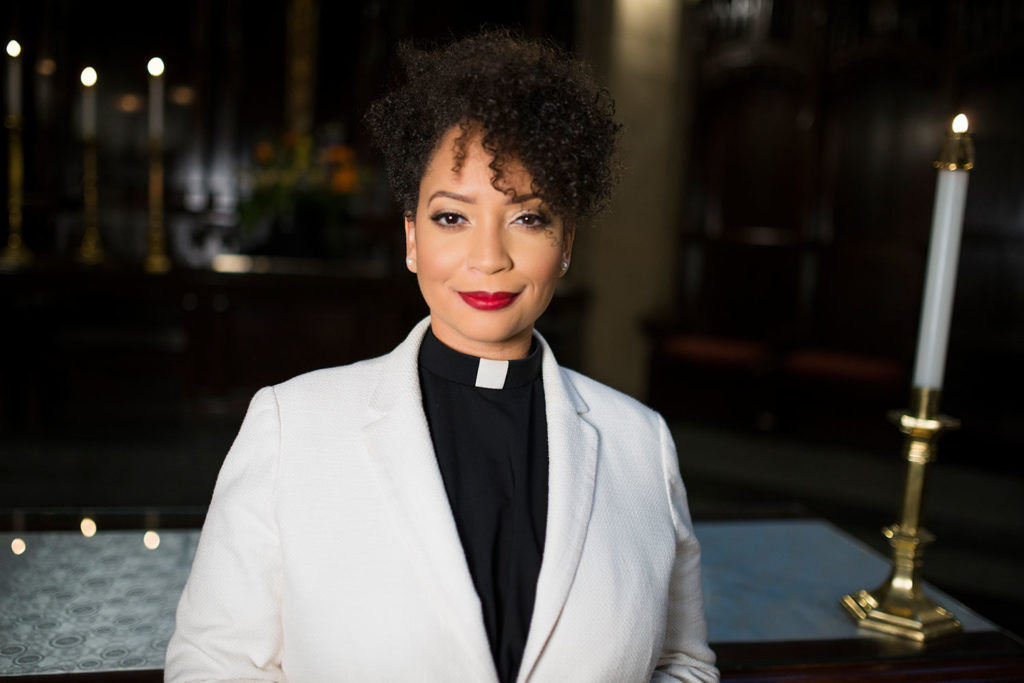 The Rev. Kaji Douša, senior pastor of Park Avenue Christian Church in New York City, sued the U.S. Department of Homeland Security (DHS) and Customs and Border Protection (CBP) for retaliating against her for her ministry at the southern border.
On Tuesday, March 21, a federal judge in California ruled in her favor.
Judge Todd W. Robinson of U.S. District Court for the Southern District of California concluded that CBP illegally retaliated against the pastor for protected First Amendment activity, violated her rights to minister to migrants in Mexico and violated the Religious Freedom and Restoration Act when the agency falsely claimed she was in the country without proper documentation and should be sent back to the United States.
Judge Robinson ordered CBP and DHS to promptly inform the Mexican government that their requests for Pastor Douša to be denied entry and returned to the United States are "fully and immediately rescinded and revoked."
Douša filed suit against the government agencies in July 2019, for interfering with her legal right to provide spiritual support and pastoral services to migrants and refugees. The United Church of Christ supported her, filing an amicus brief in her case in December of that year.
"I am humbled and full of gratitude for Judge Robinson's thoughtful ruling in our favor. To be the prevailing party in a lawsuit against the most powerful government in the world, quite honestly, feels like a miracle," said Douša. "With this decision, I see the hand of God bending the arc toward justice.
"Judge Robinson vindicated what I knew to be true all along: my own government didn't like who God called me to serve, so they did everything they could think of to make that nearly impossible for me. This righteous ruling gives me the chance to get back to my ministry unimpeded by government intervention."
Douša has long advocated for and with migrants and refugees, both within the United States and across the border in Mexico. In her ministry she has met with migrants, prayed with them, provided pastoral support to the distressed, officiated at weddings and organized prayerful vigils that are sometimes critical of U.S. immigration law and policy. Her work is protected by the Constitution — but in January 2019, the pastor came under government surveillance for ministering to asylum seekers at the U.S.-Mexico border. Named to a national watch list, she was detained and interrogated.
"Under our laws, the government cannot dictate with whom a pastor may pray or to whom she may preach and minister," said William Perdue, a partner at Arnold & Porter, the law firm who represented Douša, along with Protect Democracy. "The court's decision delivers much-needed accountability for CBP officials who, during the last administration, illegally targeted a Christian pastor because she provided pastoral care to migrants."
"No government official should retaliate against someone based on their religious practices or their speech. But that is exactly what DHS officials did to Pastor Douša and others," said Christine Kwon, counsel for Protect Democracy. "DHS's targeting of a Christian pastor providing religious ministry comes straight out of the authoritarian playbook. It has no place in a nation founded on the rule of law, and we are glad the court found that DHS's behavior was unlawful. Protecting Pastor Douša's constitutional freedoms is essential to maintaining the core principles of our democracy."
"Rev. Kaji Dousa's courage and conviction that led her to risk her personal safety to attend to the needs of asylum seekers on the other side of our hostile and politicized borders, and then to challenge the DHS in court when her rights were violated in the process, is what is necessary to call our country back to itself as a nation of the people, by the people, for the people," said UCC Associate General Minister the Rev. Traci Blackmon. "We are proud of her victory and honored to call her colleague and friend."
---
Content on ucc.org is copyrighted by the National Setting of the United Church of Christ and may be only shared according to the guidelines outlined here.
---
Related News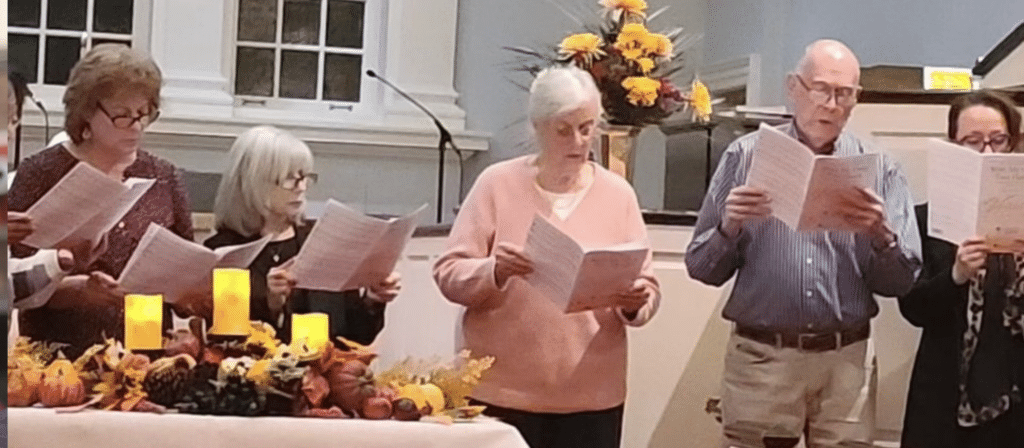 Many United Church of Christ congregations across the country participated in interfaith...
Read More