UCC pastor targeted for ministering to migrants sues the U.S. government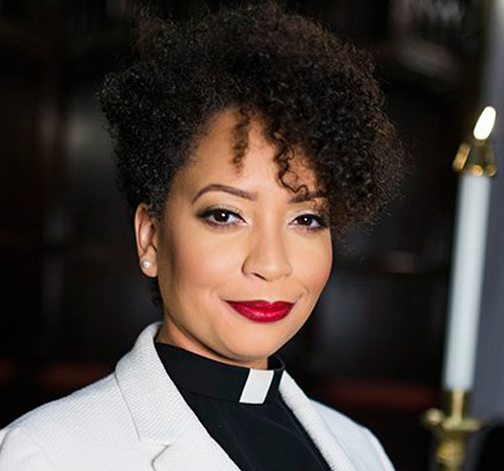 A prominent New York City pastor is suing the United States government for interfering with her legal right to provide spiritual support and pastoral services to migrants and refugees at the border.
The Rev. Kaji Douša, senior pastor of The Park Avenue Christian Church, a congregation of the Christian Church (Disciples of Christ) and the United Church of Christ, filed suit Monday, July 8, against the U.S. Department of Homeland Security (DHS), U.S. Immigration and Customs Enforcement (ICE), and the U.S. Customs and Border Patrol (CBP) for violating her First Amendment rights and the Religious Freedom Restoration Act.
Douša wants the government to stop impeding her right to offer humanitarian aid to people seeking a better life—care that is a central calling of her Christian faith. The action, filed in the United States District Court, Southern District of California, also names agency leadership.
"The Bible says: 'Do not neglect to show hospitality to strangers, for in so doing you may be entertaining angels unawares,' (Heb 13)," Douša said. "Many people ask me why I serve migrants, as if this were a burden. But for those of us in this work, we know the truth to be quite different. To offer hospitality to a migrant, a member of Christ's kingdom, is actually the privilege of hosting an angel. The reverse is true, as well. To reject a migrant is to cast away God's angels, which I am unwilling to do."
Douša has long ministered to and advocated for and with migrants and refugees, both within the United States and across the border in Tijuana, Mexico. In this ministry she has met with people from the so-called "migrant caravan," prayed with them, provided pastoral support to the distressed, officiated at weddings and organized prayerful vigils that are sometimes critical of U.S. immigration law and policy. This religious exercise and speech are clearly protected by the Constitution and federal civil-rights law — but in January of this year, the pastor came under government surveillance for ministering to asylum seekers at the U.S.-Mexico border. She was detained at the Southern Border and subject to extensive interrogation. 
On March 6, the NBC affiliate in San Diego reported that the UCC minister had been named to a national watch list, "Operation Secure Line," because of her ministry. Citing internal DHS documents, an agency whistleblower revealed the pastor's detention and interrogation were part of this program, which targeted more than 50 people who have worked to aid, counsel, minister to, or document the experiences of migrants. Douša, a United States citizen, had her SENTRI pass (a permit for expedited border crossing) revoked and her passport liberties restricted because of her commitment to embody her faith and serve the church.
"My country has decided to punish me. But I will not look away," Douša said. "I will continue to look closely—to listen, to imagine, and to call us into a better way. Free me and my colleagues to do our work with migrants and we will find that better way."
The lawsuit seeks a declaration that surveillance targeting the exercise of First Amendment rights is unlawful; a permanent injunction ordering the government to cease surveilling, detaining or taking any other adverse actions against Rev. Douša; and restraining the government from taking such actions against her in the future based on her speech or exercise of her religion. Protect Democracy and Arnold & Porter Kaye Scholer LLP are representing her in this case.
"Targeting dissenters of U.S. policy was wrong and unlawful during the Civil Rights Movement, and it is wrong and unlawful today," said Stephanie Llanes, counsel for Protect Democracy. "By quashing dissent and aid to groups the Trump Administration seeks to dehumanize, DHS's targeting of a pastor providing spiritual and humanitarian aid to migrants comes straight out of the authoritarian playbook. Protecting Pastor Douša's constitutional freedoms is essential to maintaining core principles of our democracy."
Her attorneys, R. Stanton Jones, partner at Arnold & Porter, and William Perdue, senior associate at Arnold & Porter, said, "The U.S. government cannot retaliate against a member of the clergy because it disfavors the people she leads in prayer. While this sort of authoritarian tactic might fly in other nations we revile as unjust, our Constitution and laws forbid it."
Other people of faith are standing with Douša. A letter of support, which includes the signatures of the national leadership of the United Church of Christ, is being circulated and will be used to rally public support for Pastor Kaji through social and traditional media, as well as advocacy on her behalf.
"In this country, the government cannot decide to whom we may preach or with whom we may pray," the letter states. "We believe that this targeting has been a test of what we will tolerate. Powerfully, faith communities are in a position to put a stop to it right now. And we firmly believe that our coalition will help.
"Because, mark our words: If we let them come for some of us now, they will come for all of us in time. That we cannot abide."
---
Related News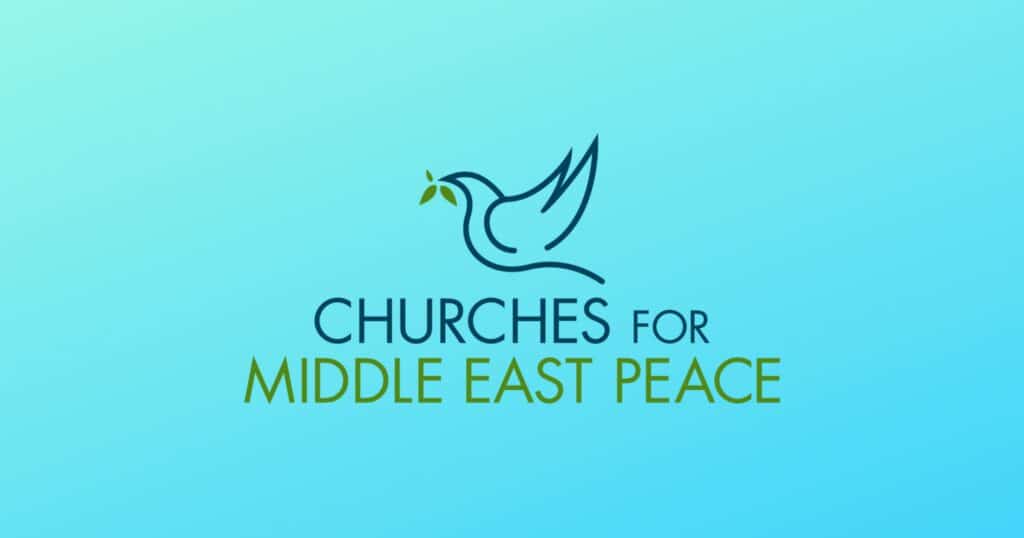 The following statement was issued Dec. 2 by Churches for Middle East Peace (CMEP), of which...
Read More