UCC, NCC support pastor's suit against U.S. government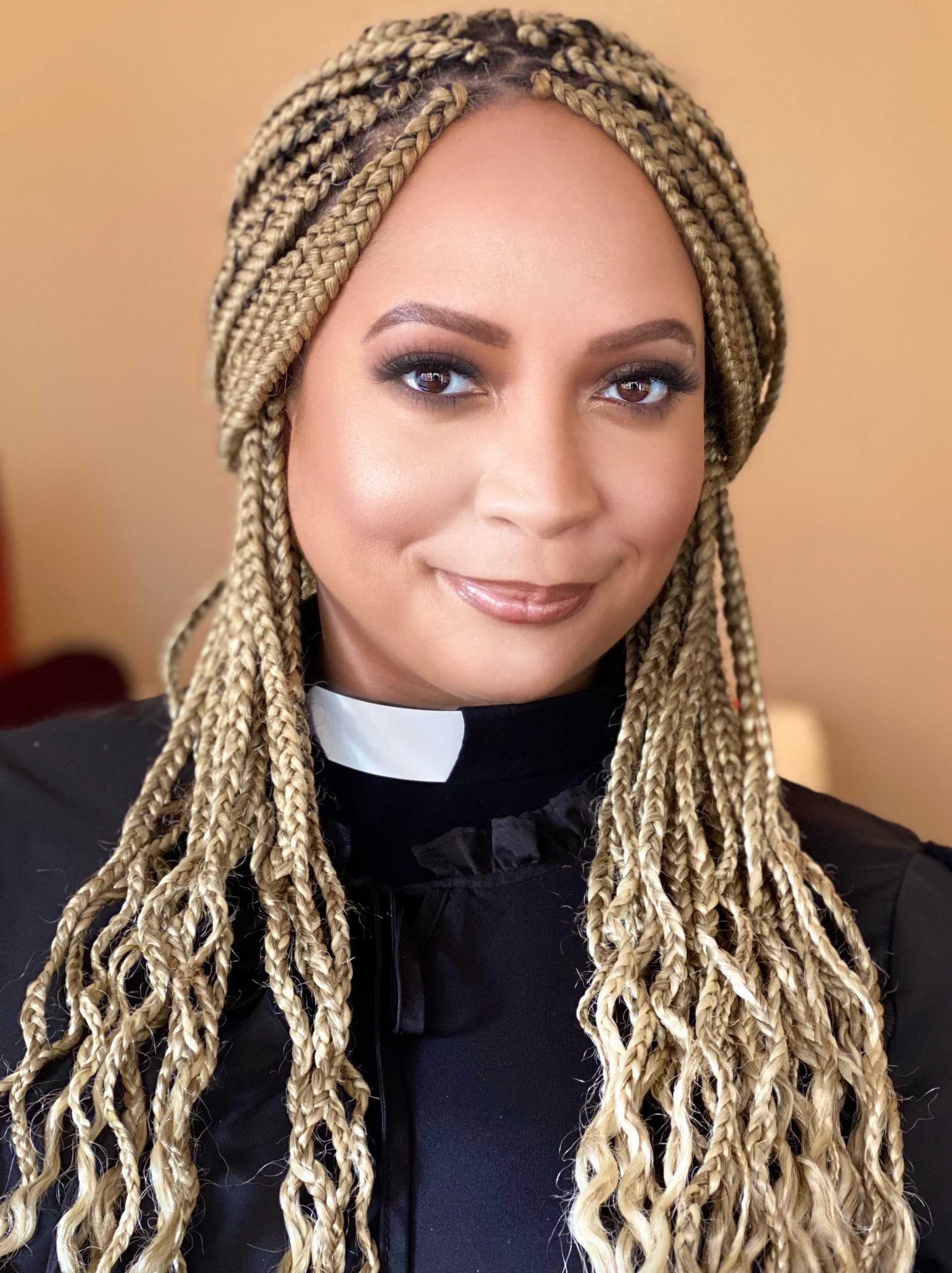 The United Church of Christ and the National Council of Churches have filed an amicus brief in support of a prominent UCC minister's lawsuit against the federal government.
The Rev. Kaji Douša, senior pastor of The Park Avenue Christian Church, a congregation of the Christian Church (Disciples of Christ) and the United Church of Christ, filed suit in July against the U.S. Department of Homeland Security (DHS), U.S. Immigration and Customs Enforcement (ICE), and the U.S. Customs and Border Patrol (CBP) for interfering with her legal right to provide spiritual support and pastoral services to migrants and refugees at the border.
In the brief, filed Dec. 20 with the Ninth Circuit Court in California, the UCC General Synod says it "seeks to provide the Court with a better understanding of its resolutions of witness lifting up the Christian duty to provide assistance and pastoral care to vulnerable populations in general and migrants and refugees in particular."
"As amicus curiae, the General Synod is able to provide a unique perspective on the UCC's core religious principles that its members and pastors, including Pastor Douša, live out through their ministry to vulnerable people like migrants and refugees," the brief says.
Rev. Douša has long advocated for and with migrants and refugees, both within the U.S. and across the border in Mexico. In her ministry she has met with migrants, prayed with them, provided pastoral support to the distressed, officiated at weddings and organized prayerful vigils that are sometimes critical of U.S. immigration law and policy. This religious exercise and speech are protected by the Constitution and federal civil-rights law — but in January 2019, the pastor came under government surveillance for ministering to asylum seekers at the U.S.-Mexico border. She was also detained at the Southern Border and subject to extensive interrogation.
In March 2019, the NBC television affiliate in San Diego reported that Douša had been named to a national watch list, "Operation Secure Line," because of her ministry. Citing internal DHS documents, an agency whistleblower revealed the pastor's detention and interrogation were part of this program, which targeted more than 50 people who have worked to aid, counsel, minister to, or document the experiences of migrants.
At that time, UCC National Officers publicly condemned the government's action.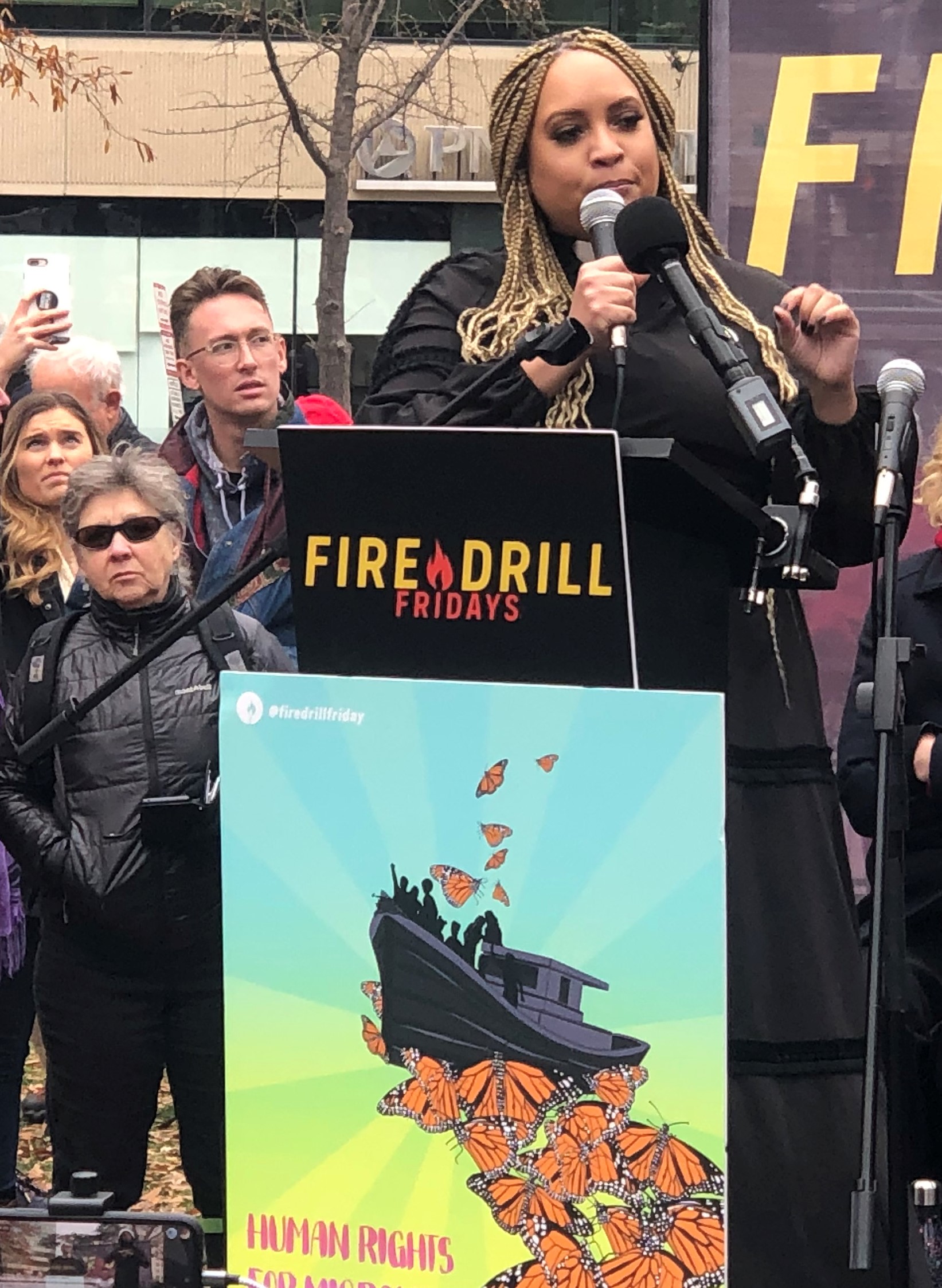 The lawsuit, Dousa v. U.S. Department of Homeland Security et al., charges the government with violating Douša's First Amendment rights and the Religious Freedom Restoration Act (RFRA).
The government has filed a motion to dismiss the lawsuit. The UCC and the NCC opposed that motion in their brief. "In response to Pastor Douša allegations, the General Synod has 'raised its voice in protest' against what it perceives are credible threats to the religious liberty of UCC ministers, members, and all adherents of faith," the brief says.
The brief urges the U.S. District Court in Southern California to recognize the religious basis of Pastor Douša's ministry to migrants and other vulnerable persons, and to find that the government substantially burdened her religious exercise under RFRA.
"The UCC General Synod and the National Council of Churches have an interest in ensuring that their members, in addition to adherents of all religious faiths, are able to practice their religion without undue interference by the government, particularly when ministering to vulnerable populations."
"My country has decided to punish me. But I will not look away," Douša has said. "I will continue to look closely—to listen, to imagine, and to call us into a better way. Free me and my colleagues to do our work with migrants and we will find that better way.
"I'm overwhelmed with gratitude for the beautiful, faithful witness offered by the UCC and the NCC in this stunning amicus brief. It means the world to me that my denomination and this body of so many gatherings of Christians across the U.S. stand behind me and others who minister to migrants."
---
Related News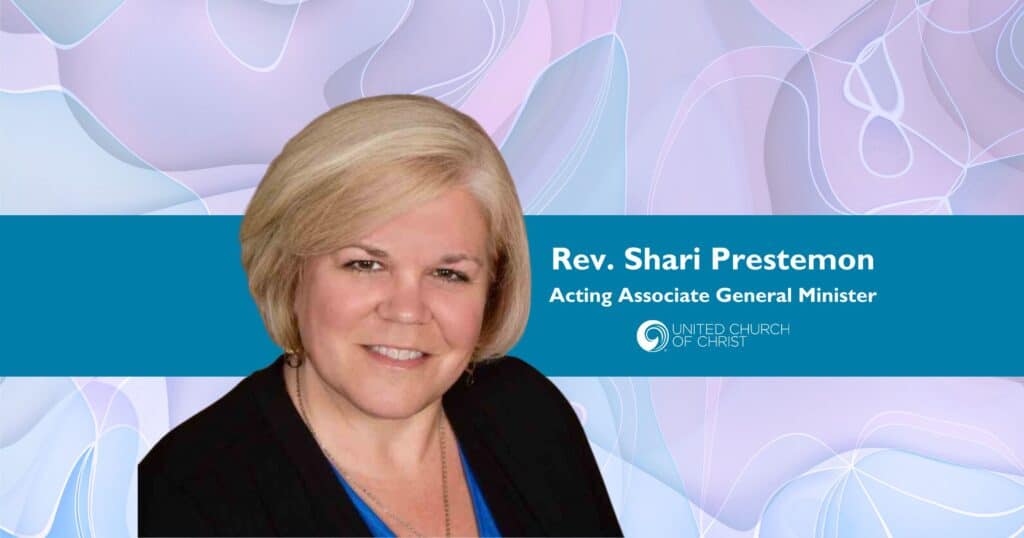 A new United Church of Christ national leader has been called. The UCC Board voted in a...
Read More