UCC grant recipients are grateful to keep doors open, creativity flowing
Truckers in Atlanta. Easter prom participants in Chicago. They're just a few of the people whose local churches are thriving with help from United Church of Christ grants.
One of them is Atlanta's Real Inspiration Ministries, also known as RIM Church. Another is Chicago's Gilead Church. Leaders of both said they're grateful for funds they received because of the generosity of UCC people everywhere — especially in an era of pandemic.
The two are among 89 local ministries that received a total of $603,000 in grants in 2021, administered by the UCC's Faith Education, Innovation and Formation team.
"In addition to the already-changing landscape of ministry that causes congregations to need grant support, the prolonged impact of COVID-19 has increased economic challenges for many of our churches," said the Rev. Aaron Wade, program associate for congregational granting.
"We were able to offer support that had meaningful impact on our congregations wrestling with the shifting landscape of church and rising obstacles presented in these unprecedented times in our nation and world."
Four kinds of grants
Faith INFO — one of the teams in Justice and Local Church Ministries — sent grants to churches in 21 of the UCC's Conferences in 2021. They came in four forms:
Coming grant cycle
All four types of grants will continue in 2022. Wade said a common application process for all of them, piloted in 2021, will launch permanently in June. No application link is available yet, but Wade said interested churches "can reach out to me Wadea@ucc.org and request details when they are available."
"The Neighbors in Need and Operational Support Grant will operate on a monthly rolling basis," he said. "Ministries can apply monthly and awards will be made until dollars are depleted until the month of December.
"The CASA grant and Pension Boards New Church Benefit Support grant will launch in June but it will be awarded on a one-time basis and close for application review in October 2022.
"The goal is to ensure that these grants are awarded by December 2022."
Beauticians, barbers, truckers
"While $5,000 may not seem like much to some, for our congregation it was a life saver," said the Rev. Sonya Williams, pastor of RIM Church. An operational grant in that amount helped get the congregation through the height of pandemic. She said the church received it "just as all of our overhead budget had been depleted for the calendar year."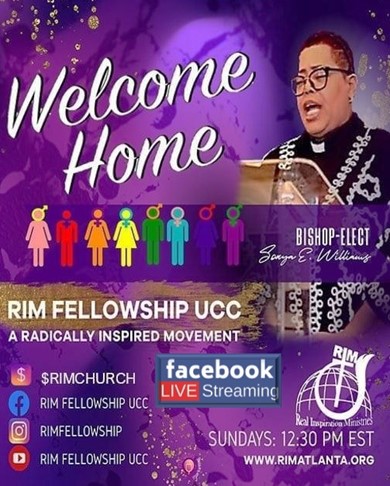 "We have a lot of beauticians, barbers and truckers in our congregation and when things shut down, many of them were out of work," Williams said. "The trickle-down was brutal. Having that cushion allowed us to keep our church open and freed up finances to help feed families."
Besides belonging to the UCC, RIM Church is an affiliate of The Fellowship of Affirming Ministries. It offers the "radically inclusive" welcome that is that network's hallmark. This means "the intentional inclusion of all persons, especially people who have traditionally lived at the margins of society," according to the TFAM website.
"This grant enabled us to literally keep the doors of the church open for an additional two months during that critical time," Williams said. "The grant allowed us to pay our musicians and part of our building rent for two months."
'Queer storytelling bar church'
In Chicago, Gilead Church always celebrates Easter with a dance party. With help from a series of CASA grants from Faith INFO, the congregation has continued to "lean into other similar creative expressions of worship" as well, said Alexa Dava, one of the church's lay leaders. Dava said Gilead offers a "queer storytelling bar church" ethos.
The congregation, which worships at 5 p.m. Sundays, is also affiliated with the Christian Church (Disciples of Christ).

The Rev. Rebecca Anderson, Gilead's co-pastor, said the congregation has often raised dollars from within to match CASA grants:
In 2019, the church matched a $20,000 grant with $20,000 of its own.
In 2020, it raised $10,000 to match a $10,000 grant.
In 2021, it received an outright grant of $20,000
In 2022, it is receiving $20,000, of which $15,000 is considered a matching grant.
"As a leadership team member, I see the fruits from up-close," said Dava, a local seminary student. "… Gilead continues to put forth meaningful content that speaks to the spiritual needs of people who might otherwise disengage from church."
One example is the way the church welcomed people back to in-person worship — outdoors — in July 2021. It chose "Summer Camp" as its worship theme. "All month long, our liturgy centered on core summer camp experiences: starting fires, starting friendships, and finding home away from home," Dava said.
'Tremendously grateful'
CASA support "also enabled Gilead to grow its ministry capacity by hiring new staff and diversifying our leadership," Dava said. "In 2021, Gilead hired an additional part-time musician whose vocal and guitar contributions make the liturgy more compelling.
"Most importantly, the CASA grant helps alleviate the burden on Gilead to appropriately compensate our pastors, whose work, imagination and leadership have carried the life of the community through a global pandemic. We're tremendously grateful."
Williams, too, wanted the wider UCC to know of RIM Church's gratitude for helping it through the era of COVID-19. "Thank you so much for your generosity," she said. "While we have not fully recovered from the fallout, we certainly are seeing the light at the end of the tunnel. God is faithful and never fails."
---
Content on ucc.org is copyrighted by the National Setting of the United Church of Christ and may be only shared according to the guidelines outlined here.
---
Related News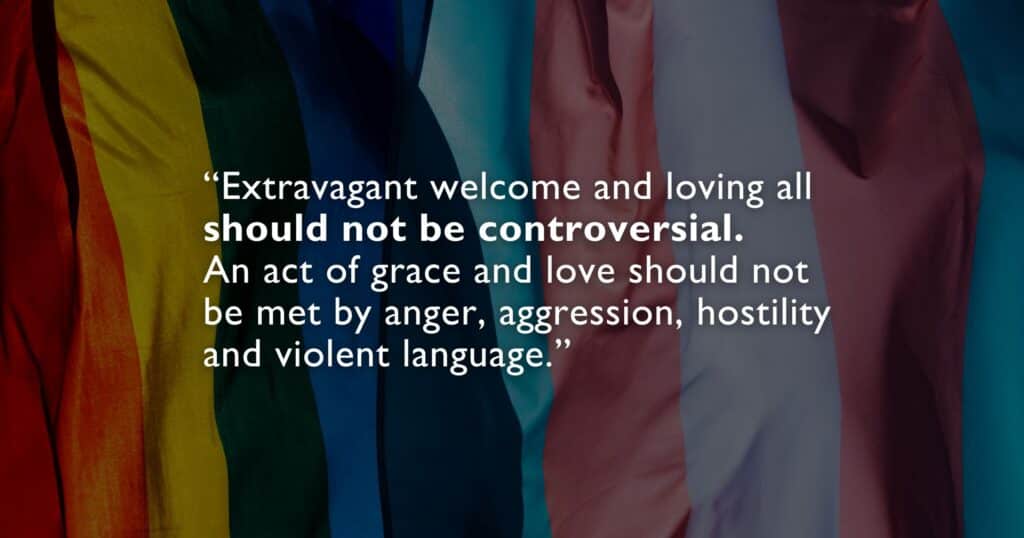 The United Church of Christ National Officers and the Conference Minister of the South Central...
Read More