UCC distributes more appeal donations to assist Ukrainians
Millions of people are displaced by the war in Ukraine. Additional millions are trapped by the fighting. Across Ukraine, in neighboring countries and beyond, churches are assisting them with food, shelter, safety, hygiene and psychosocial support.
The generous gifts sent to the United Church of Christ Ukraine Appeal are supporting this work.
Over the past few days, the UCC has disbursed $160,660 to overseas partners as diverse as the Reformed Church in Hungary and L'Arche International, which serves people with intellectual and developmental disabilities.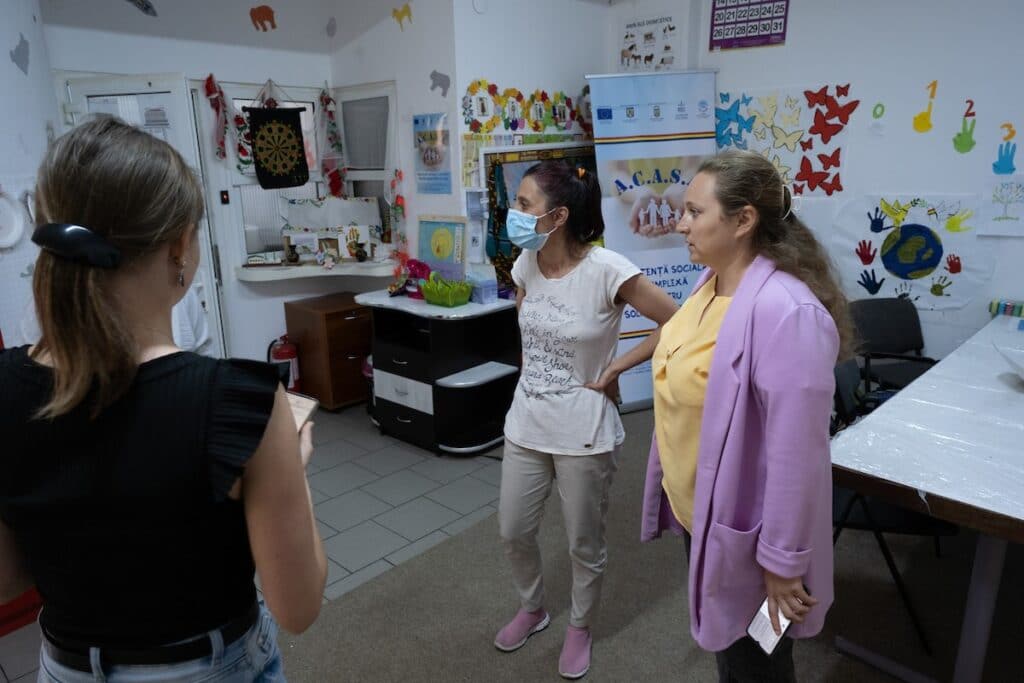 To date, the UCC has sent $210,660 to assist Ukrainians, which includes $50,000 sent in May to the ACT Alliance. More than 4,700 donors have supported the appeal as of May 31, raising $2,192,000.
'Situation is very fluid'
The UCC is considering requests for funds and stewarding donations carefully, given the protracted crisis and the certainty of the need for support in a years-long recovery once the war ends.
"The situation is very fluid and immediate needs will continue to emerge, thus the intentionality for ensuring that UCC funding support remains steady and flexible," said the Rev. Joshua Baird, Global H.O.P.E. team leader in the UCC's Wider Church Ministries.
"We know that by working together we can collectively have a stronger impact and response."
Recent relief
The largest amount sent recently, $75,000 to the ACT Alliance, will support partners in the ecumenical collaborative. That grant, along with the $50,000 sent in May, helps undergird an expanding spectrum of services including food, shelter, medical care, WASH (water, sanitation and hygiene), spiritual and psychological care, protection and more, especially in Ukraine, Poland, Hungary and Romania.
Another recent disbursement of $12,000 will provide one month of solidarity support to the Reformed Church in Transcarpathia, in Ukraine's west, through a Global Ministries partner, the Reformed Church in Hungary. It has seen 30 percent of its 65,000 members flee the violence, yet most pastors and church leaders remain, housing 5,500 displaced people in the church's boarding schools, kindergartens, diaconal and social institutions, parish halls and community centers.
The church's bakery gives a portion of the 500 loaves of bread baked daily to the refugee work and the rest to area residents. Three times a week, twice the usual amount is baked and then driven to Kyiv, the capital of Ukraine, along with durable food and hygiene products, to relieve the regions hit by the war.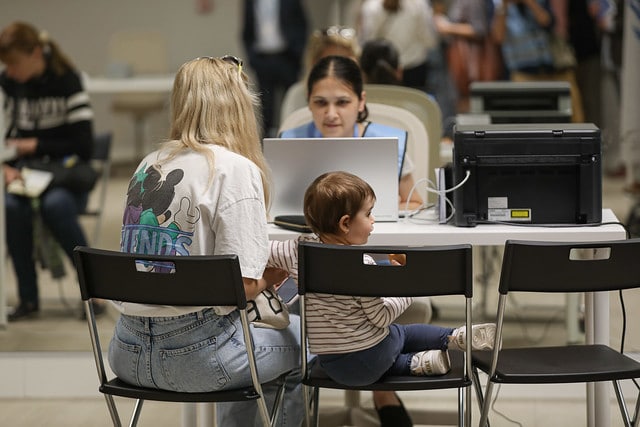 Many kinds of help
Here are stories of other UCC grants:
$10,000 is designated for L'Arche International in support of persons with intellectual and developmental disabilities and their families inside Ukraine (in Lviv and Ternopil) and in Lithuania and Poland, for daily needs assistance, technology, transportation, and staff support.
$13,660 has been sent to the Evangelical Church in Greece. Increasing numbers of refugees from Ukraine are going to Greece. The UCC is "adopting" an apartment secured by the Evangelical Church of Greece (Perichoresis in Greek), a Global Ministries partner. In this "holistic accommodation" program for Ukrainian refugees, the $13,660 covers six months' rent and support services, including needs related to food, water, sanitation, hygiene, medical care, language lessons, computer and sewing lessons, psychosocial support for children and families, and ongoing needs assessment.
$25,000 to International Orthodox Christian Charities will support refugees, IDPs and host families in Ukraine, Poland and Romania with a full spectrum of services including food, shelter, medical care, WASH, spiritual and psychosocial care, transport to shopping and essential services, and more. In Poland, Polish Orthodox Church monasteries, parishes, school dormitories and senior residential care facilities are providing temporary refugee accommodation.
$25,000 to Church World Service will enable response via two newly identified partners in Moldova for meeting refugee needs such as shelter, food, medical, transportation assistance, spiritual and psychological care, and protection against gender-based violence and trafficking.

Responding to transitions
"Thanks to the generous and ongoing support for the Ukraine appeal, the United Church of Christ has the capacity to continue our engagement and support as the response evolves, including as refugees and internally displaced persons transition toward more permanent solutions or return home and begin to rebuild, when that time comes," Baird said.
"Our commitment is to continue to support the humanitarian response and especially the faith-based, ecumenical community which is necessarily working together in response and through recovery."
---
Content on ucc.org is copyrighted by the National Setting of the United Church of Christ and may be only shared according to the guidelines outlined here.
---
Related News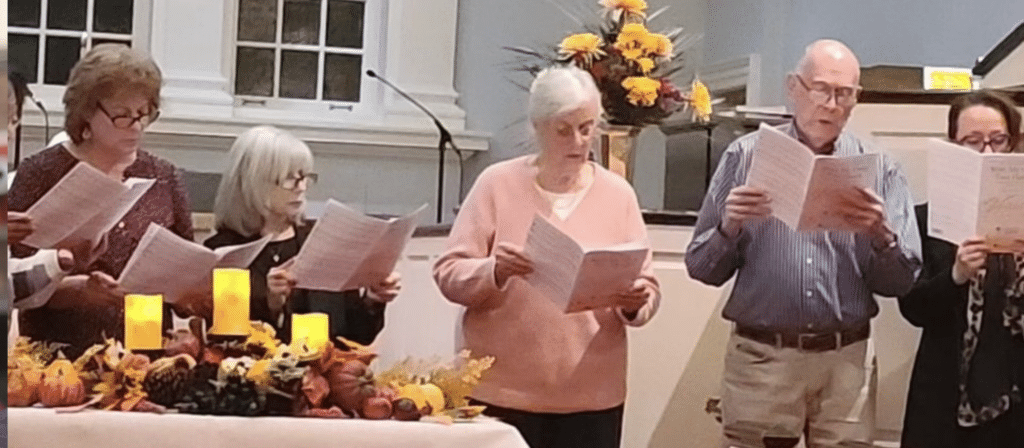 Many United Church of Christ congregations across the country participated in interfaith...
Read More