UCC Board March meeting: Strategic priorities, sneak peek at General Synod 2021
A focus on five strategic priorities, plans for the 2021 Special Edition General Synod, and decisions on resolutions going before Synod delegates were all addressed in the spring meeting of the United Church of Christ Board.
The board, gathering virtually over the first weekend in March, spent its three-hour opening session on the denomination's five missional priorities:
Inclusive excellence
Innovative exploration
Technological readiness
Curriculum, training and development for "a just world for all"
Strategic organizational alignment
"It has been almost five years since a group of under-40 clergy conducted one of the largest and most successful surveys done in the UCC, and from that gave a picture of what a healthy, vital and relevant United Church of Christ would look like in 10 years," said the Rev. John Dorhauer, UCC General Minister and President, noting how those five missional priorities came to be.
Since then, he said, the UCC's national setting has been working with the board to align its resources to meet those visions, goals and objectives.
Seven staff members virtually addressed the board, Dorhauer said, to share "how their work helps the UCC to become a denomination that fosters inclusive excellence, innovative exploration, technological readiness that prepares resources to enable our churches to engage in building a just world for all."
Dismantling racism
The Rev. Velda Love was one of them. The UCC Minister for Racial Justice told the board that her work creating anti-racism resources escalated after death of George Floyd on May 25, 2020.
"The response to Floyd's visual death led congregants and conferences to contact my office for racial justice education and resources," she said
Love developed quarterly institutes patterned after the Sacred Conversations to End Racism curriculum and study guide. Over 200 people registered and others remain on a waiting list. Seven-week sessions were offered during the spring, fall and winter.
Love said she now has 40 trained facilitators in Sacred Conversations to End Racism, with more than 70 participants in the annual training program.
"Dismantling racism is a lifelong journey," Love said. "Everyone is invited to start, continue and remain on the journey."
Voting; census; COVID response
Sandy Sorensen, director of the UCC Washington, D.C. office, offered a quick overview of some of the many resources she and her staff developed in 2020 to invite the engagement of local churches in justice work.
Those resources include:
The UCC 2020 Our Faith Our Vote campaign. "We were able to pivot and offer opportunities and resources for nonpartisan election engagement given new COVID-19 realities and a highly divisive electoral season," Sorensen said. "Through webinars and virtual gatherings with all settings of the UCC, we were able to reach additional constituencies."
The UCC 2020 Census, resources that also were adjusted to respond to COVID-19 realities.
Weekly action alerts from the UCC Justice and Peace Action Network. Those gave users the opportunity to learn more about justice advocacy resources, conferences, events and efforts.
In addition, the Washington interreligious staff community collaborated to produce a comprehensive document envisioning a just and equitable response to the structural and policy disparities laid bare by the COVID-19 pandemic. It was titled, "Calling for Seeds of Justice and Shared Well-Being from the Ashes of Crisis."
Health, vitality
"In such challenging times, it has been deeply heartening to see the heightened engagement of our UCC members and congregations, even as they face their own challenges, in the work of building a just world for all," Sorensen said.
Jacqueline Owen, development strategist in the Office of Philanthropy, Technology, Identity and Communication, talked about developing a better line of communication with donors who generously support the ministries of the UCC. To do that, her team launched a newsletter in 2020. "It is our hope that this newsletter is nourishing for our donors and that they look forward to it landing in their inbox every other month," she said.
"I believe the Holy Spirit shines through their work," Dorhauer said. "I believe, as those clergy did when they set the vision five years ago, that working towards those goals will enable the United Church of Christ to remain healthy and vital well beyond the coming decade."
Synod highlights
The Board later got a glimpse of what to expect from the Special Edition General Synod, July 11-18. The General Synod Planning and Programming Committee announced these agenda highlights:
Preachers
The preachers for the three Synod worship services, open to all:
Sunday, July 11, at 5 p.m. EDT: the Benjamin F. Chavis Jr. will preach opening worship. Chavis was one of the "Wilmington Ten," is author of "Psalms from Prison" and led the UCC Commission for Racial Justice in the 1990s. He is now president and CEO of the National Newspaper Publishers Association.
Wednesday, July 14, at 8 p.m. EDT: the Rev. Michelle Higgins, senior pastor of St. John's Church (the Beloved Community). She is the first Black woman to lead that church in St. Louis.
Sunday, July 18, at 6 p.m. EDT: the Rev. Karen Georgia Thompson, UCC associate general minister, Wider Church Ministries, and co-executive of Global Ministries.
Night of celebration
A Thursday night of celebration — July 15, from 8 to 9:30 p.m. — will mark several milestones. Among them:
Proposed resolutions
The board approved 11 resolutions for the Synod to consider. It decided that:
Three will be sent straight to a plenary session for consideration.
Seven will be routed to committees of delegates, which will then report recommendations to the full Synod.
One was referred directly to the UCC Board, which will consider it at its fall meeting.
Information on these resolutions will soon be found at the General Synod website.
Bookmark the General Synod website and check it frequently for updates.
---
Related News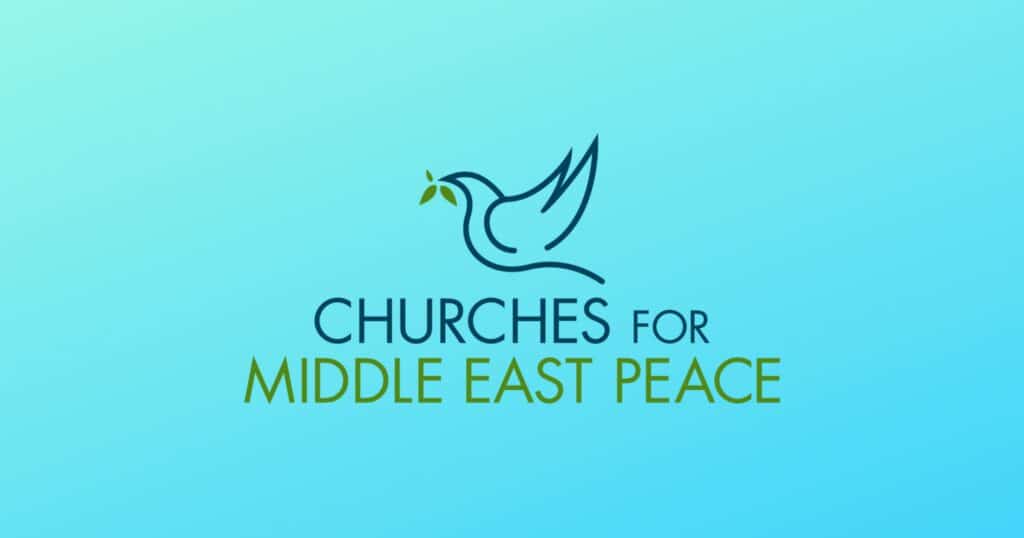 The following statement was issued Dec. 2 by Churches for Middle East Peace (CMEP), of which...
Read More