UCC asks, 'What do you want in a webinar?'
What would you like to see in a United Church of Christ webinar?
The Faith Education, Innovation, and Formation team is now collecting answers to that question via this survey, so they can better plan the next season of digital programming, which begins in September.
"Faith INFO is doing a summer assessment so stakeholders can add their thoughts to what our next series should be," said Jennifer White, project coordinator for digital events. "We hope to create programming in direct response to what our constituents need."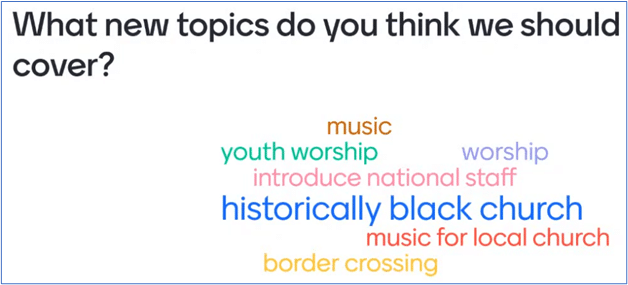 The Faith INFO webinars, first created at the start of the COVID pandemic to provide educational and pastoral resources, have grown into a twice-weekly space for connection and conversation. They are a way to be together, as one church, with travel and in-person meetings on hold.
"Tuesdays for Nurture" webinars focus on education for the people of God. Each conversation aims to offer clear suggestions on what viewers can do to change the church, and the world, towards the world God imagines.
The "Thursdays for the Soul" series offers care for the whole church, bringing viewers online together continues in community no matter the distance between them.
From April 9, 2020, to July 1, 2021, UCC hosts interviewed guests from all walks of church and society. They led worship services, too. There are currently 130 episodes of "Tuesdays for Nuture" and Thursdays for the Soul" archived and available on You Tube.
The series is now on summer sabbatical, but the programming producers are spending the hiatus listening to what users want to see in the coming year.
On July 6, Faith INFO's team leader, the Rev. Chris Davies, and Associate General Minister Traci Blackmon invited people into a virtual conversation about what the webinar series has been like and to look ahead at what it could be.
Through online chat and instant surveys, they collected feedback on what the programming has done well, and what viewers would like it to address going forward.
Through questions like "What resonated for you?" and "Which conversation or worship was transformative for you?" Davies hopes to lead her team in programming that will be used as resources that widely share the values of the UCC.
Responses to the summer survey, which asks about the webinars' content, structure and time frame, will also be factored into that future programming.
The webinar series returns on Thursday, Sept. 9, with a worship service that marks the 20th anniversary of the 9/11 attacks on New York City and Washington, D.C.
---
Related News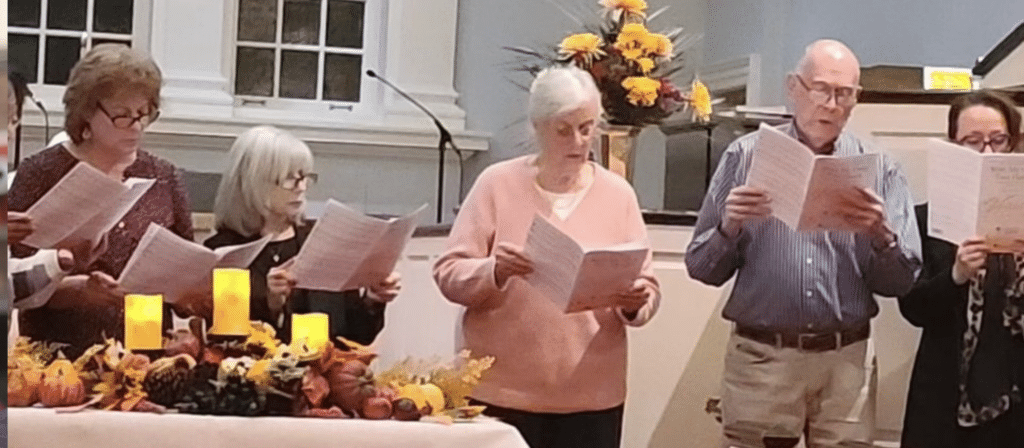 Many United Church of Christ congregations across the country participated in interfaith...
Read More