TANIA ORELLANA: "I am who I want to be, and I can achieve so much more."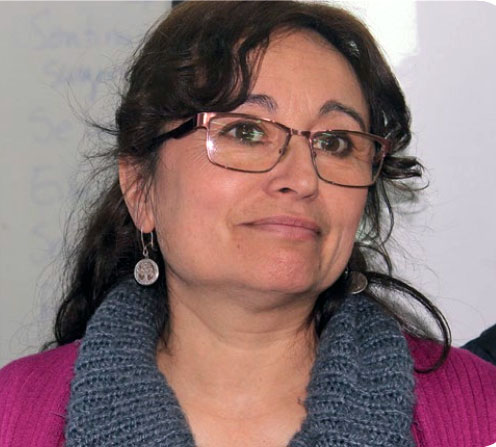 The morning I was invited to participate in a healthy eating workshop, I was going through a very sad time. I felt guilty about my son Gabriel's illness and didn't know how to help him. Mothers always blame ourselves for our children's problems. I left my home with few expectations about the workshop but it turned out to be completely diferent than how I imagined it. The way they welcomed me at EPES was amazing.
They received me with such love, like equals, and they didn't even know me. They made you feel valued as a woman, mother, companion, wife.The information they gave us opened up a whole new world of questions and a desire to learn. I had found a space of my own where I felt appreciated.
There had been times when I said to myself, "Oh I am so ignorant." But no, it was not that, it was just that information had been concealed from me my whole life. At times I wondered, "Is it my fault that I'm a woman who knows nothing? Where was I then?" But when I was given the chance to learn, I wanted to learn more and more, absorb all the knowledge there was to acquire.
I became more self-confident. I can express the knowledge I am learning at each workshop session. Knowledge has empowered me. The space they offered me – not only me but other women as well – was wonderful. Despite our di.fferent and diverse backgrounds, it felt like the EPES Foundation had given us a family. As a mother, I began introducing major changes in my children's diet. I no longer felt guilty about feeding my children badly. I improved their food as well as the time I devoted to them. It truly has been a day to day process of change. It is an ongoing process and I continue learning.
I have all the tools I need for learning, and a place where I and other women can learn. Now when I share my knowledge with our community, in training sessions and other activities, it feels great to be part of a process of fundamental nutritional change.
People don't value you as a woman, and even less if you are a housewife. Now I say with pride that I am a woman, such a worthy gender that possesses such potential. Now I say: what I can become and achieve is magnificent!
Thanks for sharing this space called EPES Foundation with other women.
---
Related News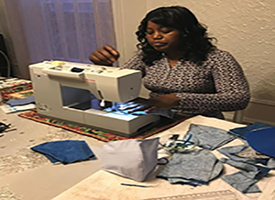 "It's so good making masks because it helps the community," said Sandra, a Congolese refugee...
Read More