Study and Immersion
Through visits, immersive experiences, readings, educational forums and reflection, allow these learning experiences to form the foundation of you work moving forward. Read more…

In recognition of the urgent need to address the intertwined crisis of climate and inequality, the UCC Council for Climate Justice has defined the next ten years as a kairos window of divine opportunity in which people of faith are called to an all-out mobilization of their gifts and resources. Over the course of ten weeks, the council will offer a weekly suggested action for how churches and institutions can mobilize during this critical period. Here is the first suggested action:
1. Enter a period of study and immersion.
Through visits and immersion experiences, form lasting relationships with local and global organizations that work in frontline communities where residents experience the harmful consequences of pollution or climate change. Learn about grassroots solutions to the climate crisis and inequality. Let these relationships and learning experiences form the foundation of your work moving forward.
Form groups to read and discuss writings about the climate crisis and inequality. Suggested writings:
Through educational forums, engage scientists, community leaders, and online resources to not only learn about the causes and consequences of the climate crisis and inequality, but also solutions. Suggested resources:

Project Drawdown is a research organization dedicated to providing the public with information on equitable climate solutions.
Biodiversity for a Livable Climate focuses on education and advocacy for the restoration of ecosystems to help reverse our climate crisis.
Reflect upon what it means for the first calling of people of faith to be caretakers of creation. Deepen the process of discernment in making this calling central to the DNA of one's church by becoming a Creation Justice Church. This program guides churches in giving particular attention to socioeconomic factors such as race, class, and global inequality as they become informed about environmental justice issues. It stresses finding opportunities to connect locally and denominationally in building a movement for change.
---
Related News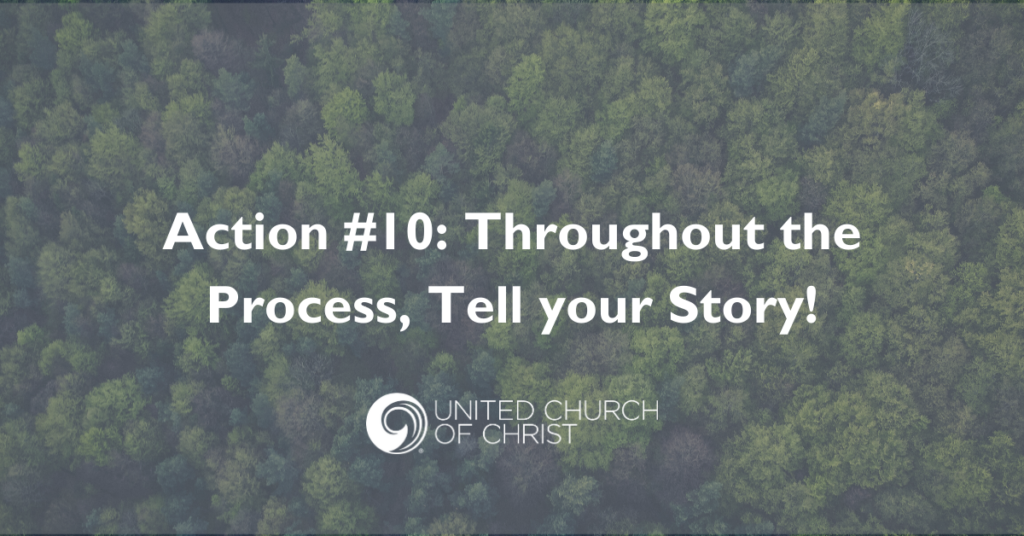 10) Throughout the process of mobilizing, tell your story!  Be it media, church newsletter, or...
Read More