Resources for resilience support clergy through COVID-19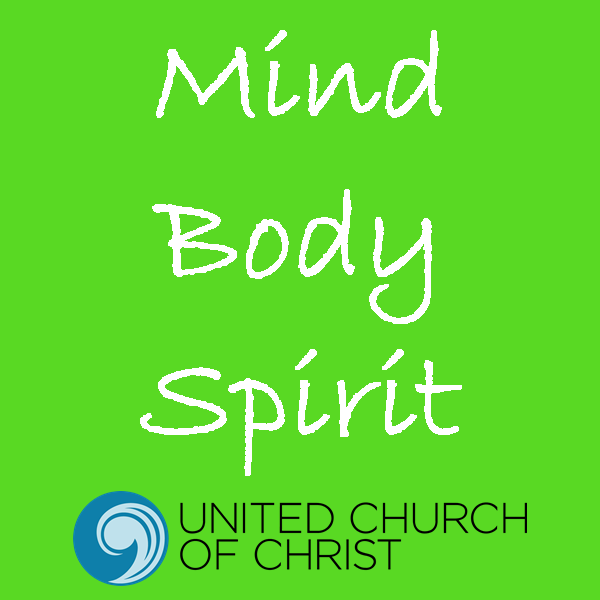 It's been almost a year since COVID-19 irrevocably changed United Church of Christ churches.
Members have become ill. Many never recovered. Countless buildings remain closed—some reopening, only to shut down again. Congregations worship and gather virtually. Clergy have to find ways to cope and carry on. As Americans line up for vaccinations, health experts warn against darker days ahead.
Eleven months of uncertainty. The pandemic is taking an emotional toll on mental health and ministers are not immune.
"What we know from the work of the Duke Divinity School is that depression rates among clergy are double those of the general public because clergy members are exposed to secondary trauma," said the Rev. Sarah Lund. "We are constantly trying to figure our way through it with a problem that has no clear end. Even with a vaccine, we don't know when we can return to in-person worship." 
Peer support, daily resources
So the denomination's national ministries, Conferences and the UCC Mental Health Network have placed a significant focus on providing peer support to ministers, both coaching and spiritual.
"That kind of intentionality in giving people support is part of our strategic response," said Lund. As minister for disabilities and mental health justice, Lund said it's important to acknowledge the pain and the struggle clergy are feeling while pointing to resources that can help out. Resources informed by trauma and mental health care.
The national setting offered informational updates initially on a Coronavirus and the Church page. Disaster Ministries later developed daily written resources.
Webinars, videos to 'unite, uplift'
The UCC's Justice and Local Church Ministries first responded with worship resources and then with webinars. The "Thursdays for the Soul" and "Tuesdays for Nurture" virtual gatherings began with a Maundy Thursday service on April 9, 2020. Archived on You Tube, there is now a playlist of more than 80 videos available.
With topics such as "Self-Care in a Pandemic," "Ancestral Practices of Lamentation," "Cultivating Resilience after Collective Trauma," "Digital Funerals and Grief: A Conversation and Ritual," and "Caring for Black Souls During and Post Trauma," the webinars and resulting videos were created "to unite, uplift and equip the church for such a time as this," said the Rev. Chris Davies, team leader for Faith Education, Innovation and Formation (Faith INFO).
"We are living through a collective trauma that will impact us for several years," Davies said. "We hope this series can continue to be useful as we navigate the days ahead."
Check-ins, grants, workshops
Conference ministers immediately set up ways to check in and support clergy in their areas. Regular phone conversations, weekly Zoom calls, targeted group meetings and community emails to keep church leaders and chaplains connected to cope with the effects of COVID-19.
On June 1, the national officers freed up $2.6 million for pandemic relief to churches and Conferences — $1.5 million in loans and another $1.1 million in micro grants. Two of eight Conferences that applied for funds will be using the money for clergy support.
In July 2020, a multidisciplinary UCC team launched "Recovering Hope" to provide resources for emotional and spiritual care to pastors, chaplains, other church leaders, lay people and vulnerable communities.
Those resources, available at www.ucc.org/recovering_hope, include virtual workshops, referrals to vetted providers, and other easily accessible information from the UCC and beyond.
Surveys reveal stress
Lund said the national ministries, Conferences and organizations also increased the focus on communities of practice to cope with the effects of COVID-19.
Two recent surveys underscored the need for that response.
In July, a Wisconsin Council of Churches survey polled more than 430 clergy in 17 Christian denominations. It showed that 1 in 4 of them had seriously considered retiring or resigning due to stressors related to COVID-19. Ten percent of the responders said that their employment was threatened as a result of COVID-related ministry decisions.
In September, a UCC survey by the Recovering Hope team found the disaster of the pandemic is having an impact on people who didn't have mental health concerns.
Twelve Conferences took part in the survey. Respondents said they were doing okay, if not "good" or "very well." But they didn't share the same perspectives of their ministers. Half said their pastors were just doing "fair." Burnout, harder and longer hours, long-term stress of remote worship, and constant uncertainty all were noted as the reasons why. The survey also found that chaplains were doing better than local church pastors, with most being ranked as faring "good or fair." Acknowledging many chaplains were overworked, in hard and risky circumstances, "chaplains seem to have adapted," it found.
Treating depression, anxiety
Lund said pastors may be experiencing increased situational anxiety due to the pandemic.
"We are coping with a lot of circumstances that can cause situational anxiety – racial unrest, political unrest, the pandemic and the uncertainty about our churches," she said. "People who never had depression or anxiety may be feeling it now for the first time. And that can be overwhelming. What we need to let people know there are ways to treat these symptoms and overcome them."
Taking time for spiritual self-care is critical. The UCC Mental Health Network has offered this resource for building emotional resilience. In the UCC Community Care Space, there are a dozen videos that focus on prayer, breathing and meditation.
'Communities of practice'
Seeing and supporting each other is also imperative, Lund said.
"We need to address the grief and the loss we feel and to reach out to each other with help and support. To be in these spaces where we can acknowledge things are not OK," she said. "We can work together to make things better. That's where community of practice comes in."
"Communities of practice have a long history in many of our Conferences," said the Rev. Elizabeth Dilley, who leads the Ministerial Excellence, Support and Authorization team. "These groups can help clergy flourish. They are focused on both the support and the growth of our people and their ministries. They can also help minimize isolation and that is really important in this season of COVID-19."
Conferences gather clergy, laity
The Rocky Mountain Conference is inviting pastors and lay leaders from all its congregations to join one of three identical online "Healthy Congregations" workshops (Feb.6, March 6 and April 24).
Funded by a $10,000 UCC COVID-19 Conference Recovery Grant and facilitated by the Lombard Mennonite Peace Center in Lombard, Ill., the workshops "offer practical training in how you can prevent anxiety from becoming a toxic force in your congregation and help promote health and vitality." The Rev. Sue Artt, Conference minister, said the workshops hope to help churches weather the stresses the pandemic is putting on congregational life and "open new space for us on how to talk about difficult subjects."
In the Indiana-Kentucky Conference this week, more than 50 clergy will be coming together for a two-day convocation around issues of clergy mental health.
The Conference also is piloting ongoing clergy communities of practice focused on sustainable long-term mental health support of clergy and "definitely catching interest as a need," said the Rev. Chad Abbott, Conference minister.
"These projects both have people that we have hired to get their priorities and goals moving," he said. A UCC COVID-19 Conference Recovery Grant is providing significant support for both.
Monitoring long-term effects
MESA, as support staff for Conference programs, helps train facilitators and the Conference staff stewarding them. Dilley said her team has seen an increase in the number of Conferences using communities of practice. She also noted a renewed interest in cross-conference groups for clergy who may be underrepresented where they serve. "Part of their learning and growing is to have a safe space to talk about the micro-aggressions they experience in ministry."
MESA is also monitoring long-term effects of COVID-19 on clergy, their wellness and whether after this pandemic we will see people departing ministry.
Developing strategies to help ministers renew in their call, Dilley said clergy need to realize how exhausted and depleted they are.
"My worry is people are trying to hang on instead of doubling down on the self-care practices that can nourish them," Dilley said. That means honor your off days; take that vacation even though you can't go anywhere. Cut off work time and don't be afraid to ask for help. "Our hope and work is to nourish and sustain our clergy through a lifetime of ministry."
'There is hope'
Lund, who said that family support is also key to clergy wellness, has just published a book, "Blessed Union," on marriage and mental health.
"There are resources, there is hope. What we are experiencing now won't last forever," Lund said. "There will be long-term impact about understanding ourselves and our own resiliency and our interdependency. These experiences make us lean into our covenants and our interdependence on one another."
Carol Fouke-Mpoyo contributed to this story.
Bookmark these resources:
---
Related News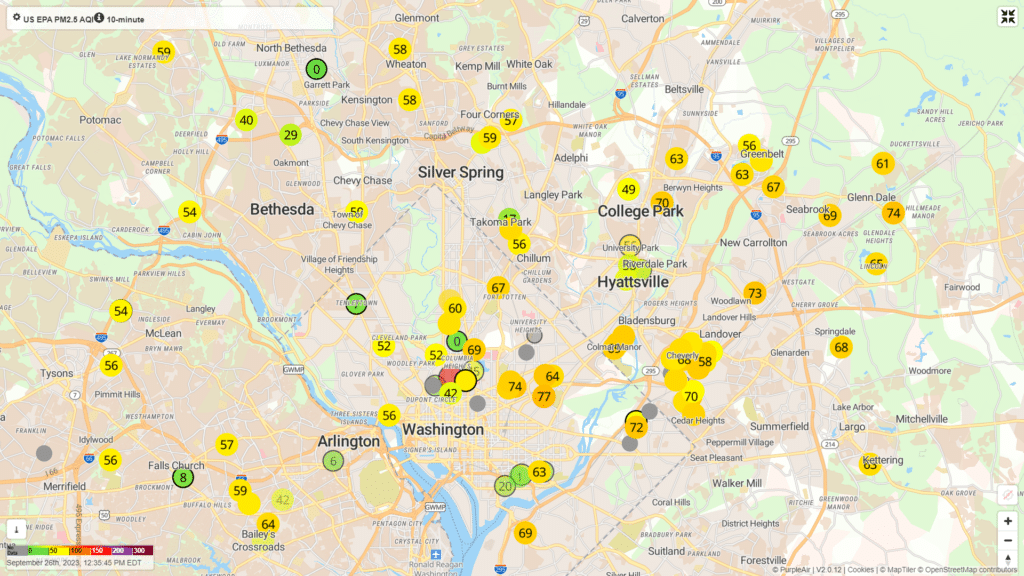 This summer, the United States experienced some of the worst days for wildfire pollution in...
Read More