National ministries add more resources to 'Coronavirus and the Church' site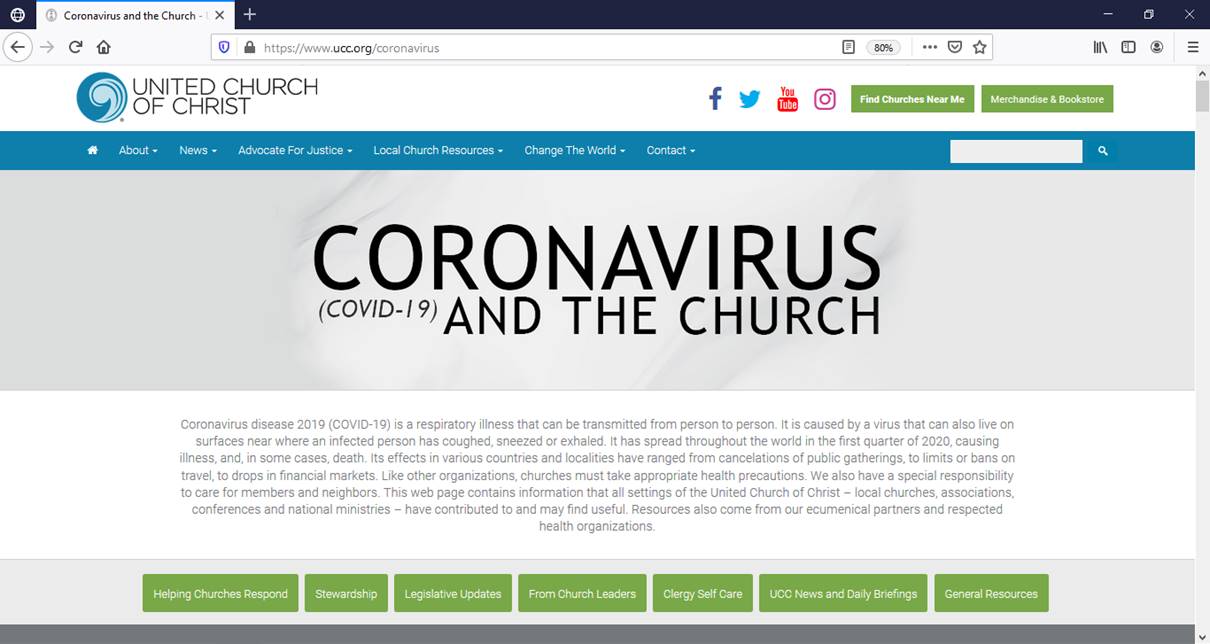 The national ministries of the United Church of Christ are assembling a number of new resources and informational updates for local congregations as the coronavirus pandemic continues to keep most of the country in "Safe at Home" mode. As Christians prepare for Holy Week, nearly 92 percent of the United States population is under orders to stay at home and practice social distancing. 

The "Coronavirus and the Church" page has been revised to include several links to new types of information that national setting staff hope prove useful. 
The Faith INFO. team of Justice and Local Church Ministries is continually updating a "Faithful Response, with Worship to the Coronavirus," adding music and activities for Holy Week and Easter.  Easter Sunday's services were adapted for virtual use —in English by the Rev. Elizabeth Dilley, team leader for MESA; in Spanish there will be a service from the Rev. Nancy Rosas, pastor of Pilgrim St. Luke's UCC in Buffalo, N.Y.
UCC General Counsel, Heather Kimmel, has compiled helpful information on the legislation passed by the federal government to guide individuals, families and churches. It includes resources on the CARES Act for Churches, the Families First Coronavirus Response Act and the Paycheck Protection Program.
The Wider Church Ministries Humanitarian Development Team is making a daily "COVID-19 Briefing" available. Compiled by Barbara Baylor, Disaster Ministries' health liaison, it presents the latest data culled from a variety of respected health organizations in a simple, factual format. 
The Rev. John C. Dorhauer, UCC general minister and president, has begun a series of conversations with church leaders, which can be accessed through a YouTube playlist on the page. 

Under Stewardship, a video from the Office of Philanthropy, Technology, Identity and Communication shares fundraising tips that congregations can consider during the pandemic. 
In addition to the resources found on the "Coronavirus and the Church" page, JLCM is hosting a twice-weekly series of gatherings for inspiration and learning via video conference, starting with a Call to Prayer at 6 p.m. Eastern Daylight Time Sunday, April 5. Registration for the April 5 event is now open at this Zoom registration link. Details can also be found at this Facebook event.
Starting April 7, regular online gatherings will be held each Tuesday and Thursday for the foreseeable future. On that Tuesday, the focus will be on mental health during the current COVID-19 pandemic. On Thursday, April 9, the Tri-Conference leadership and 20/30 Clergy Network have created a video Holy Communion and Tenebrae service for Maundy Thursday which they are inviting the whole church to join. Details for these events will be shared on the UCC Facebook page.
The UCC Open and Affirming Coalition is hosting Sunday services at 7 p.m. Eastern Daylight Time, at least through the last Sunday in May. The service on Easter Sunday will include virtual Holy Communion. Interested participants can email the ONA coalition at ed@openandaffirming.org for Zoom information.
---
Related News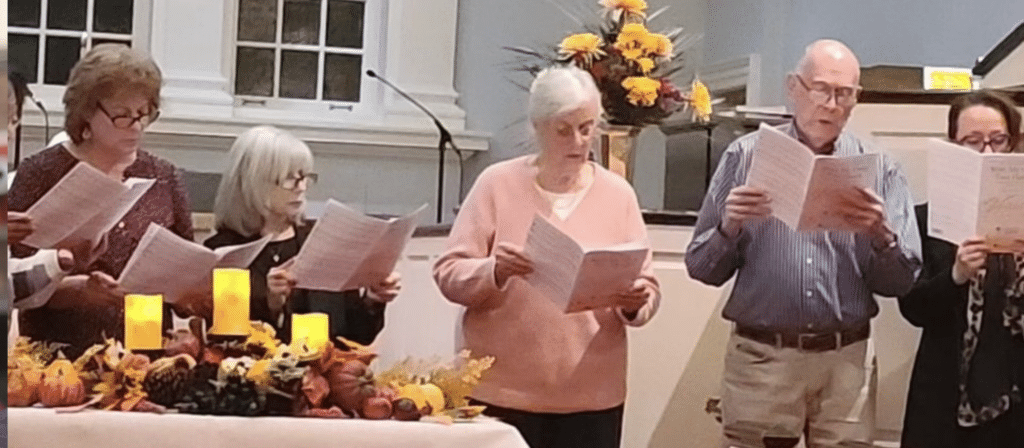 Many United Church of Christ congregations across the country participated in interfaith...
Read More