Register now for the historic installation of Karen Georgia Thompson as General Minister and President on Oct. 20
Join the United Church of Christ as the denomination celebrates its newest — and history-making — General Minister and President, the Rev. Karen Georgia Thompson.
Thompson will be installed as GMP in a ceremony Friday, Oct. 20 at 5 p.m. EDT at Lakewood Congregational Church in Lakewood, Ohio, just a few miles west of the city of Cleveland, where the UCC National Setting is headquartered.
Registration is required for all attendees. Those planning to come in-person should register here by Friday, Oct. 13, while anyone who wishes to livestream the service can register here. The in-person registration includes hotel information and parking options. Carpooling is recommended due to limited parking availability.
The installation ceremony will be followed by a reception.
Thompson was elected General Minister and President at the UCC's 34th General Synod this summer in Indianapolis, and took office Aug. 1. She is the first woman and first woman of African descent to serve as the head of the United Church of Christ.
Two women, Jamaicans, leaders 
Before her election, Thompson served as UCC Associate General Minister for Wider Church Ministries and Co-Executive of Global Ministries since 2019. She has been a National Setting staff member for nearly 15 years, previously serving the UCC as minister for racial justice and minister for ecumenical and interfaith relations.
Although Thompson is the first woman to lead the UCC, two other women were nominated before her: the Rev. Yvonne Delk in 1989 and the Rev. Barbara Brown Zikmund in 1999.
The installation will include a sermon from the Rev. Merlyn Hyde Riley, who earlier this year became the first woman elected General Secretary of the Jamaica Baptist Union. Like Thompson — who herself is a Jamaican-born immigrant — Hyde Riley serves on the Central Committee of the World Council of Churches.
Other church dignitaries, former UCC officers and local and regional leaders will also participate in the ceremony and liturgy.
An offering during worship will support Shaping Our Future, a campaign to fund new leadership, technology and communications initiatives within the UCC.
Find information about the installation, registration and more here. 
---
Content on ucc.org is copyrighted by the National Setting of the United Church of Christ and may be only shared according to the guidelines outlined here.
---
Related News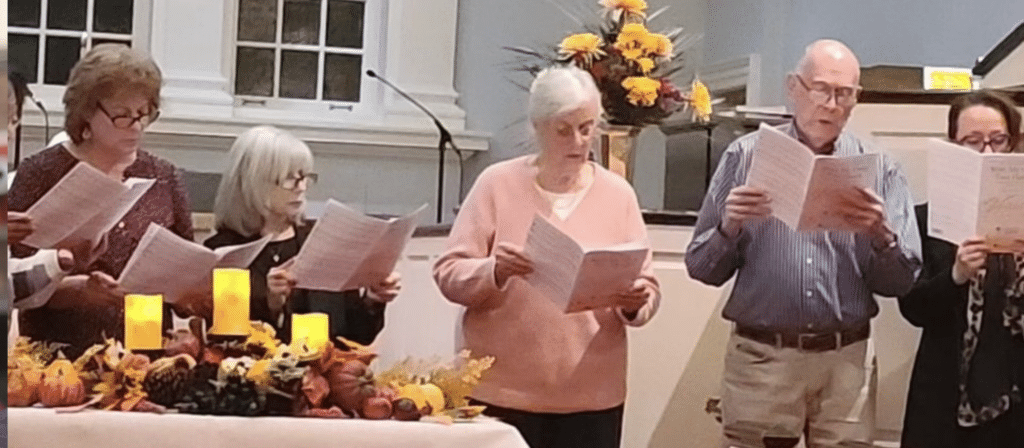 Many United Church of Christ congregations across the country participated in interfaith...
Read More