In typhoon-prone Philippines, recovery from Ambo begins as new storms hit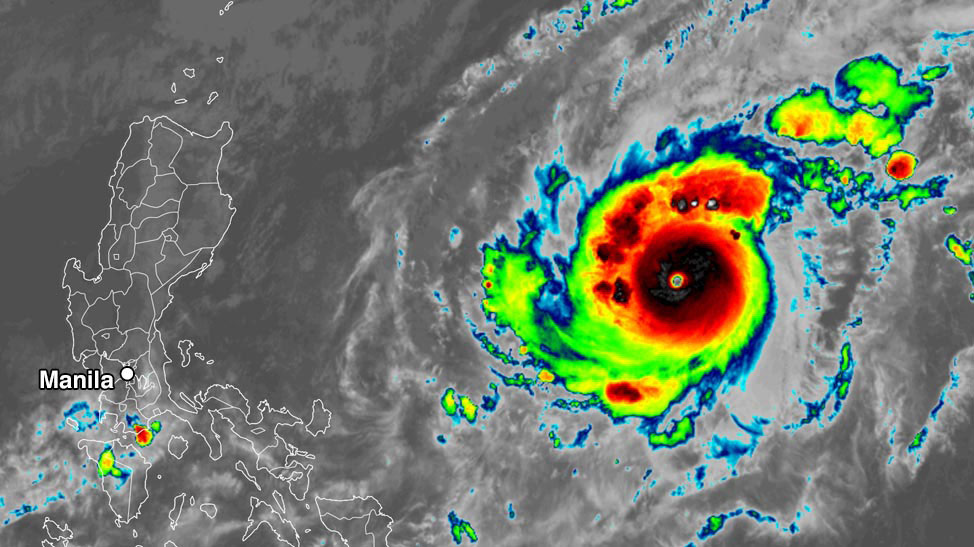 In the Philippines, UCC Disaster Ministries is aiding recovery from Typhoon Ambo/VongFong as new storms hit diverse areas of this nation of islands.
Ambo hit the Philippines' typhoon-prone East Visayas Jurisdictional Area in May. Several vulnerable communities there are just beginning long-term recovery, even as they struggle to survive loss of income due to "stay-at-home" orders during the COVID-19 crisis.
On Sunday morning (Nov. 1), Typhoon Goni/Rolly (pictured) is expected to make landfall on the Philippines' most populous island, Luzon. The eye of the storm is expected to pass near Metro Manila, population 24 million. Goni is on track to be the strongest storm to hit the country this year.
Earlier this week, Typhoon Molave killed 22 people in the Philippines.
The Philippines is hit by at least 20 tropical storms and typhoons every year, some of them deadly. Thousands were killed in November 2013 when Super Typhoon Haiyan tore through the central Philippines.
UCC Global Ministries' partner the United Church of Christ in the Philippines (UCCP) provided extensive disaster relief and rehabilitation after Super Typhoon Haiyan in 2013. UCC Disaster Ministries supported that work with generous funding from One Great Hour of Sharing.
Now the UCCP is serving Ambo-battered communities including those on Samar Island with leadership and skills development and an economic recovery program that helps support farmers' and fishers' needs, provides manual tricycles ("pedicabs"), helps small storekeepers' associations, and purchases and distributes low-cost housing repair materials and solar panel light packages.
UCC Disaster Ministries has designated $25,000 to Ambo/VongFong recovery.
Another $10,000 is targeted to COVID-19 response, including basic necessities for people struggling to cope with loss of income due to the "Stay at Home" government policy.
Typhoon Ambo/VongFong had its landfall on May 14 and crossed the country from the east to the west coast with high winds that destroyed houses and agriculture in the area. Heavy rains caused flooding starting on May 13. Power outages and wind damage followed. A reported 40,980 people were affected in six provinces of Calabarzon and Eastern Visayas, with many crops, homes and other buildings including churches destroyed.
 (Image credit: RAMMB/CIRA/Colorado State University)
---
Related News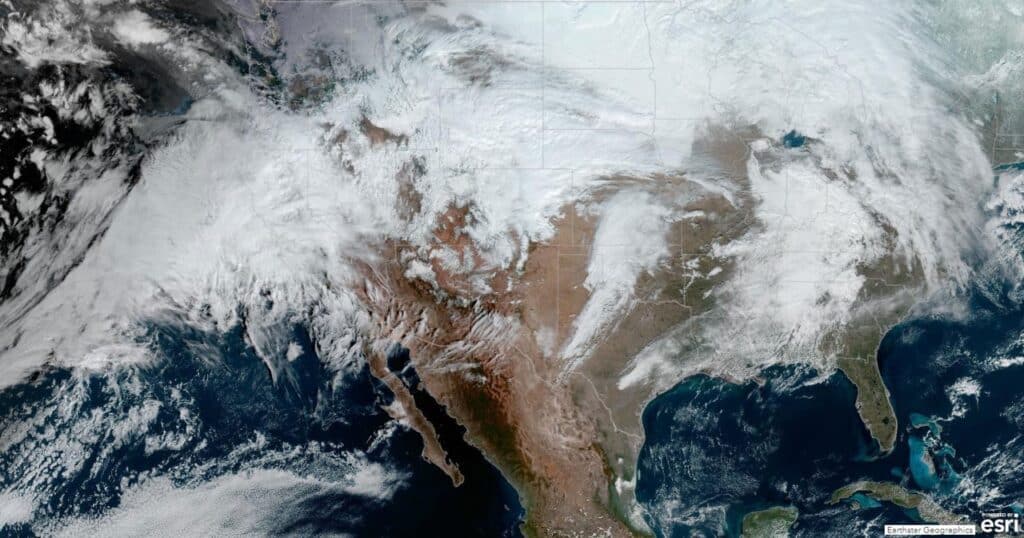 United Church of Christ Disaster Ministries is tracking a series of deadly storms surging up...
Read More