Small Holder Farming Women Produce Increased Yields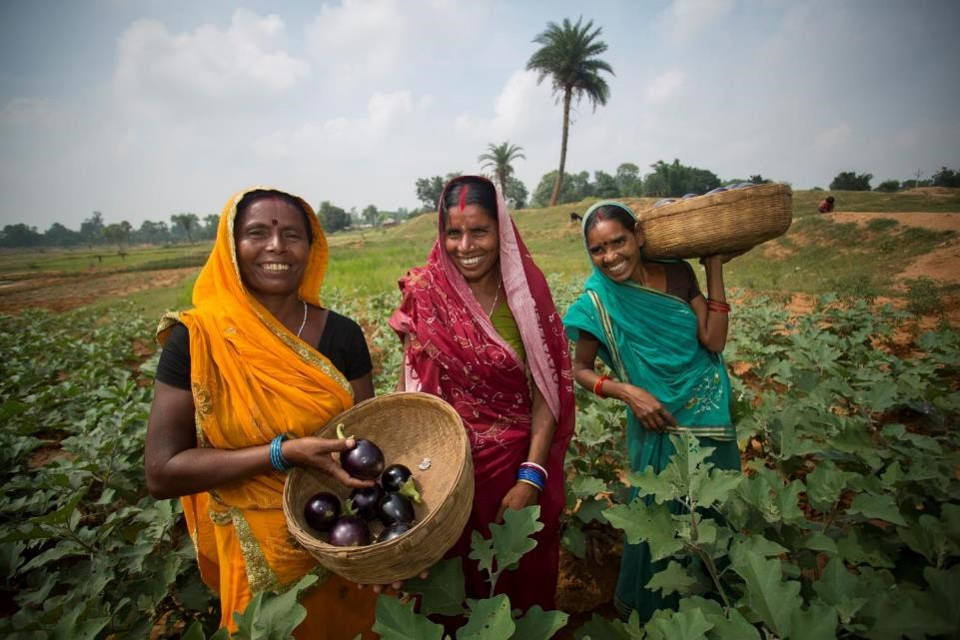 The Women and Food Security Project in Jamui, Banka, and Dumkain, three districts in Bihar and Jharkhand, India, are working with organizations with significant experience in implementing agriculture and rural livelihoods programs in their geographic area.
The project works with women farmers as direct project participants, building their capacity in improved and sustainable agriculture practices, livestock care and management; diversified farming; access to agriculture extension services and markets; and improved decision making in regard to crop and food choices at household levels to address nutrition needs.
In addition, the nutritional needs of women and children through improved yields of current crops and crop diversification will enable these women to earn additional income to improve their purchasing power to meet other household needs and to make reinvestments in agriculture as a sustainable livelihood option.
The project will increase the target households' awareness of nutrition, specifically the relevance of diversified diets and its impact on the health of families. Plus, it will improve women's participation in decision making regarding crop and food choices at household levels.
Finally, the outcomes include: productivity of nutrition-rich crops from technology-based agriculture practices; earned income from the sale of surplus produce, and enhanced knowledge of age and gender-specific nutritional needs.
    
This Foods Resource Bank project is supported by Lutheran World Relief, the Women and Food Security Project. Foods Resource Bank is supported by our gifts to One Great Hour of Sharing.
Story and Photo Credit:  Foods Resource Bank
---
Related News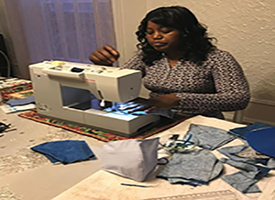 "It's so good making masks because it helps the community," said Sandra, a Congolese refugee...
Read More