El Porvenir, Honduras: Lesby builds a Future for Her Daughter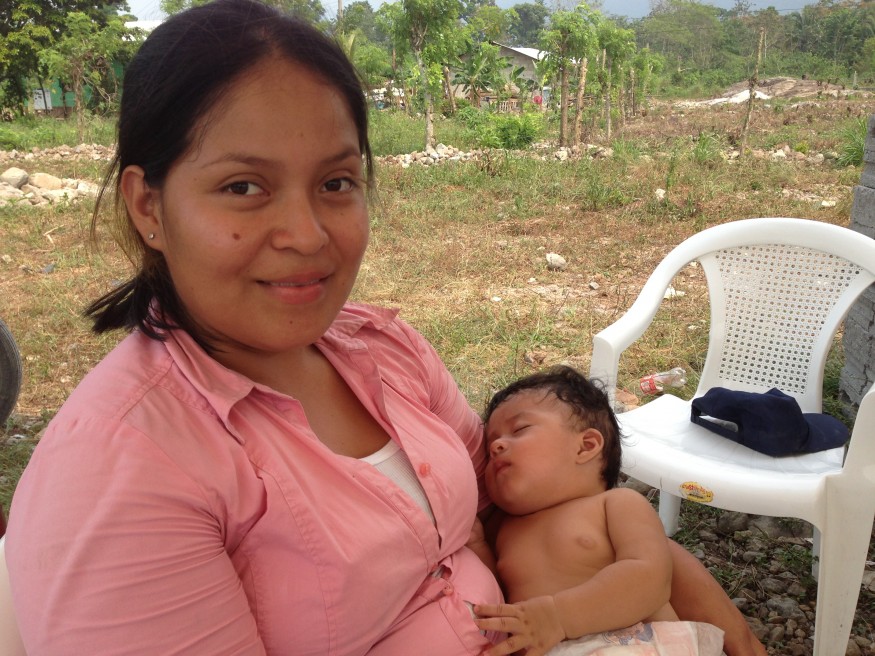 It is not a coincidence that Lesby lives in the town "El Porvenir" which means the future. She has always been focused on how to improve her future and that of her baby Selby. Life in this municipality is not easy. Almost 40% of its inhabitants live in extreme poverty and 16% of babies and children face chronic malnutrition. However, children in this area live in better conditions than in other border municipalities in the south where almost half of children suffer from chronic diseases, learning disorders, and developmental delays as a result of chronic malnutrition.
Fortunately, Lesby had access to prenatal care at a local clinic, had an uncomplicated pregnancy, and after nine months gave birth to a beautiful and healthy baby. Lesby recalls that thanks to the education she received at the clinic she was able to balance her diet with more fruits, vegetables, and meat which greatly benefited Selby.
But what price did she pay for a pregnancy without setbacks that resulted in a healthy and strong baby? Selby's father had to migrate to the United States in search of a better future for his family. Having her partner far away left Lesby with mixed emotions. On the one hand she is grateful for the economic opportunities it entails, but on the other hand, her daughter does not know her father.
The separation of the family has been difficult. Selby's father is one of the approximately 3.2 million Central Americans who live and work in the United States. Thanks to the remittances that Lesby receives month after month from the United States, she was able to access nutritious food during her pregnancy. She also had enough money to participate in a Habitat for Humanity program to build her house, a home where Selby can now play, eat, and sleep in a safe environment.
Thanks to your support, children like Selby have a brighter future. Better health and a safe environment during childhood will have lifelong benefits.
Bread for the World is supported by contributions from One Great Hour of Sharing. And because of our support, Bread for the World has invited interested parties to participate in a conference call with special guest, Dr. Lawrence Haddad, co-winner of the 2018 World Food Prize. The Conference call will take place on Tuesday, March 19, at 3:00 pm Eastern Time. Join us in the fight to end hunger. Call 773-231-9226 and use access code 149 691 3232#.
---
Related News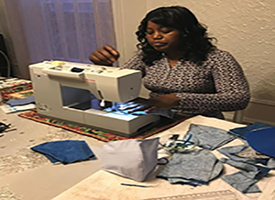 "It's so good making masks because it helps the community," said Sandra, a Congolese refugee...
Read More