Helping Kenyans Survive After Floods
Written by Carol Fouke-Mpoyo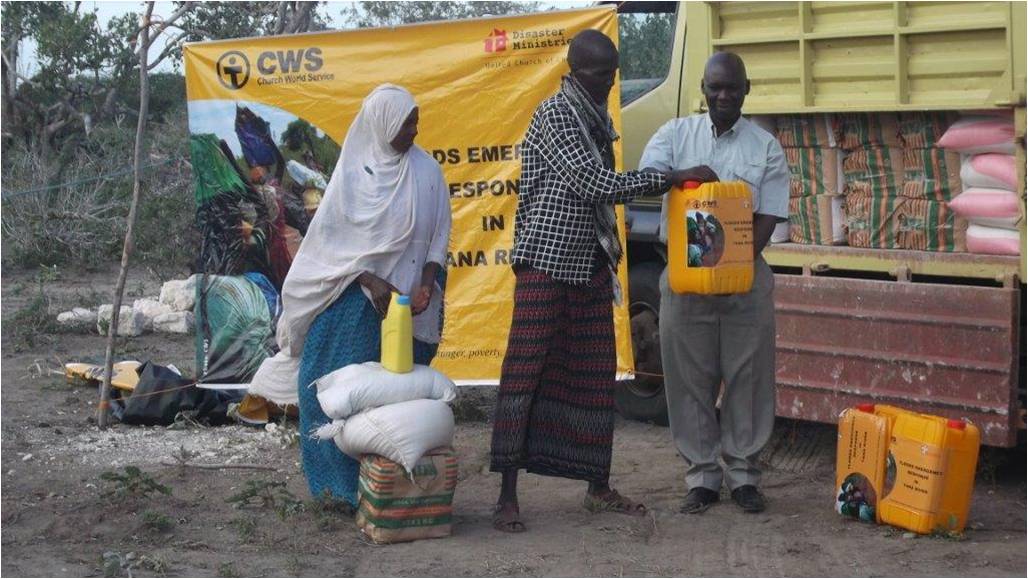 Severe Spring storm floods in Kenya displaced more than 311,000 people, killed 132, and injured 23 others, according to Kenya's National Disaster Management Agency. More than 6,000 livestock were killed, and flood waters submerged more than 9,500 acres of farmland during planting season. Houses, health centers, schools and roads have been damaged or destroyed.
Church World Service has been selected to lead the ACT Alliance response to the flooding in Tana River Sub County where floods destroyed about $860,000 worth of crops, sending the price of food items sky high and forcing more than half of flood-displaced people to survive on one meal a day.
UCC Disaster Ministries is a partner in the CWS response, providing $40,000 to date to fund water tanks, portable latrines, hygiene, sanitation, food and other supplies for seven camps in the county.
The response over the coming year will focus on serving 910 households (nearly 7,300 people) as they rebuild their homes and livelihoods and return from the camps.
Specifically, the response will be to:
Provide materials like mosquito nets and kitchen supplies to the 910 households
Make sure that people in the camps have water and sanitation facilities
Rebuild 910 houses (including providing iron sheets, nails and lumber and hiring construction teams)
Work with communities to repair 10 schools and providing desks, chairs and books
Help all 910 households start growing nutritious vegetables that can be harvested soon
Start and/or strengthen village savings and loans associations to help people get back on their feet and
Trauma healing training for village and faith leaders
---
Related News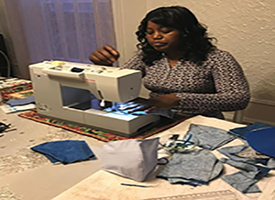 "It's so good making masks because it helps the community," said Sandra, a Congolese refugee...
Read More