Help put an End to TB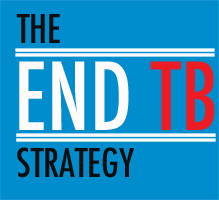 The World Health Organization, like the World Council of Churches – Ecumenical Advocacy Alliance (WCC-EAA) are looking to significantly reduce the number of people living with TB, and need our help.
"While preventable and curable, TB is among the top ten causes of child mortality globally. The risk of developing tuberculosis is estimated to be between 16-27 times greater in people living with HIV than among those without HIV infection. And because it is airborne, TB has caused the most deaths worldwide of any single communicable disease, explains Francesca Merico, coordinator of the WCC-EAA HIV campaign.
Through a letter writing action, people of faith are being asked to contact their governments to urgently take action to End TB.
Find templates below, organize your church or group, and take part in this important action:
Letter template, Faith Leaders to End TB
Blog: Time for religious leaders to speak out – No child should die of TB.
Sources: the World Council of Churches. Image by the World Health Organization.
---
Related News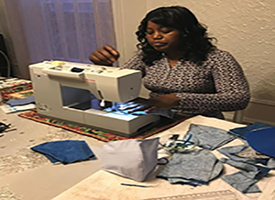 "It's so good making masks because it helps the community," said Sandra, a Congolese refugee...
Read More