$100,000 UMCOR grant boosts Hurricane Harvey recovery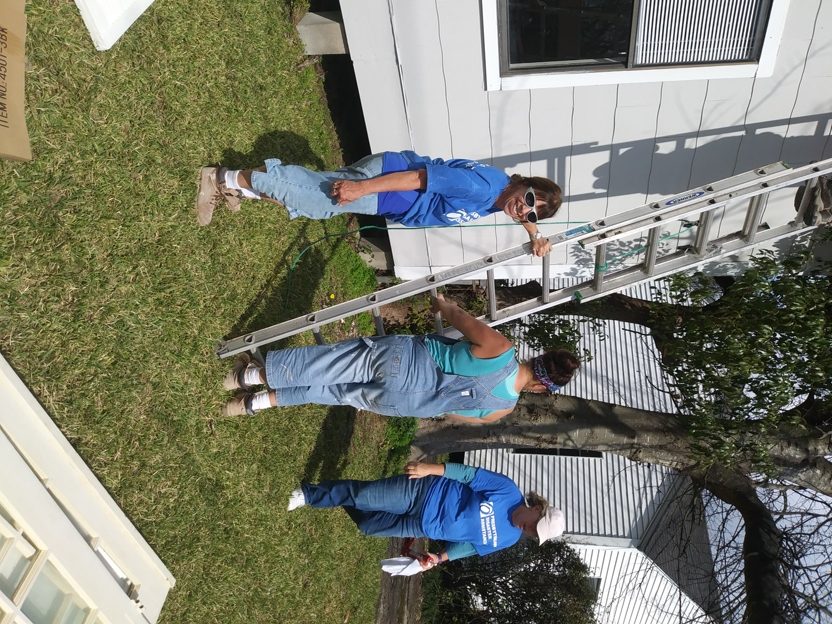 UCC Disaster Ministries has been awarded a $100,000 grant by the United Methodist Committee on Relief (UMCOR) for its work to restore 17 low-income rental units in Port Arthur, Texas, that Hurricane Harvey flooded with two feet of water last August.
The Affordable Housing Recovery Project is a partnership with the South East Texas Community Development Corporation (SETCDC), a local non-profit which owns and manages the apartments.
Hurricane Harvey set back both the corporation and its renters. SETCDC did not have the financial reserves to cover the overwhelming cost of rehabilitating the flood-damaged units.
In Port Arthur, the local infrastructure has been unable to provide adequate assistance to those affected by Hurricane Harvey. This once prosperous coastal community has been hard hit by years of economic recession and job outsourcing, pushing more than one-third of the population below the poverty line and the median income to barely half the national average.
"Port Arthur simply cannot recover on its own, which makes our help all the more important," said UCC Disaster Ministries Executive Zach Wolgemuth. "We are extremely grateful to UMCOR for their support and willingness to partner with us to restore affordable, safe, decent rental housing to this community's residents."
The United Methodist Committee on Relief (UMCOR) is the global humanitarian aid and development organization of the United Methodist Church. The UMCOR grant will go toward construction materials and appliances.
"The UMCOR grant represents the truth of the UCC's ecumenical mission, joining hands with others focused on meeting the needs of underserved communities," said the Rev. Joshua Lawrence, UCC Disaster Ministries Hurricane Harvey Recovery Coordinator.
UCC Disaster Ministries is recruiting volunteer mission teams for such work as light carpentry, drywall, insulation, flooring, trim and painting. In addition, the UCC has contributed $120,000 to date toward construction materials, appliances and project management. The $100,000 UMCOR grant will go toward construction materials and appliances.
The Affordable Housing Recovery Project and the UMCOR grant recognize the importance of affordable, decent, safe housing for lifting families out of poverty.
"The myth persists that substandard housing is a symptom of poverty rather than one of its causes," Wolgemuth said. "Affordable, secure housing helps to stabilize the basic building block of any society, the family." Upon completion of the rehabilitation of the 17 rental units, SETCDC and UCC Disaster Ministries plan to transition to rehabilitating additional properties in Beaumont and Port Arthur.
Organize a volunteer work team to Port Arthur

---
Related News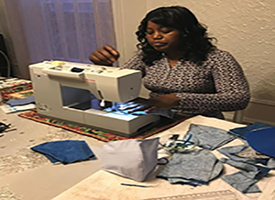 "It's so good making masks because it helps the community," said Sandra, a Congolese refugee...
Read More