Past Neighbors in Need Grant Recipients
Review the grant recipients from 2017 to 2019 by UCC Conference. No grants were awarded in 2020 due to funds being allocated to COVID-19 relief efforts.
Central Atlantic Conference
Rise Up Hagerstown / Rise Up Hagerstown (Phase II)
Rock Spring UCC / Congregation Action Network
---
Connecticut Conference
Hands on Hartford / MANNA Community Meals Day Center
---
Hawaii Conference
Kaumakapili Church / Ke ola Kukulu Kumuhana (tr. "Salvation and Healing through Prayerful Conversation")
---
Illinois Conference
Avalon Park Community Church UCC / Avalon Park Project Against Violence
Grace UCC / Combatting Food Insecurity
---
Missouri Mid-South Conference
Christ Church UCC / Sanctuary and Immigration Reform Advocacy
Emmaus Homes / Growing Grassroots Advocacy at Emmaus Homes
Epiphany UCC / Salam Free Health Clinic
Unleashing Potential (former The Board for Inner City Missions of the United Church of the United Church of Christ in Metropolitan St. Louis d/b/a Neighborhood Houses) / Baby Essentials
New York Conference
Pilgrim – St. Luke's United Church of Christ / PSL Sanctuary Support Project
Rivers of Living Water UCC / The G.I.V.E (Gaining Inspiration, Value and Empowerment) Art Program
---
Ohio Conference
Plymouth Church, UCC / EYEJ Discussion Series
---
Penn Central Conference
Christ Church United Church of Christ / The Little Pantry
Grace United Church of Christ / Helping 1000
---
South Central Conference
Just Love UCC / Young Change Makers
---
Southern California Nevada Conference
Pilgrim United Church of Christ / Lived Experiences, Inc. Non-Profit
Southern Conference
Good Shepherd United Church of Christ / Get Real: An Anti-Racism Children's Camp
---
Southwest Conference
First Congregational Church of Flagstaff / Flagstaff Sanctuary Support Network
Rincon Congregational United Church of Christ / Creation Care Ministry
---
Tri-Conference Ministries
Harvard United Church of Christ / Harvard United Church of Christ Reach Out: Dare to Care
---
Wisconsin Conference
Alliance for Justice / Alliance for Justice
Finley Foundation, Inc. / ConstructionASAP Pre-Apprenticeship Program
Lake Edge United Church of Christ / Invest in People
Union Congregational Church UCC / On the Mark Dyslexia Clinic
---
2018 Grant Recipients
Grant Recipients for 2018 by UCC Conference
2017 Grant Recipients
---
Neighbors in Need: Stories of Faith & Transformation
Read about the ministries who have received a grant and how they found success with it in their communities.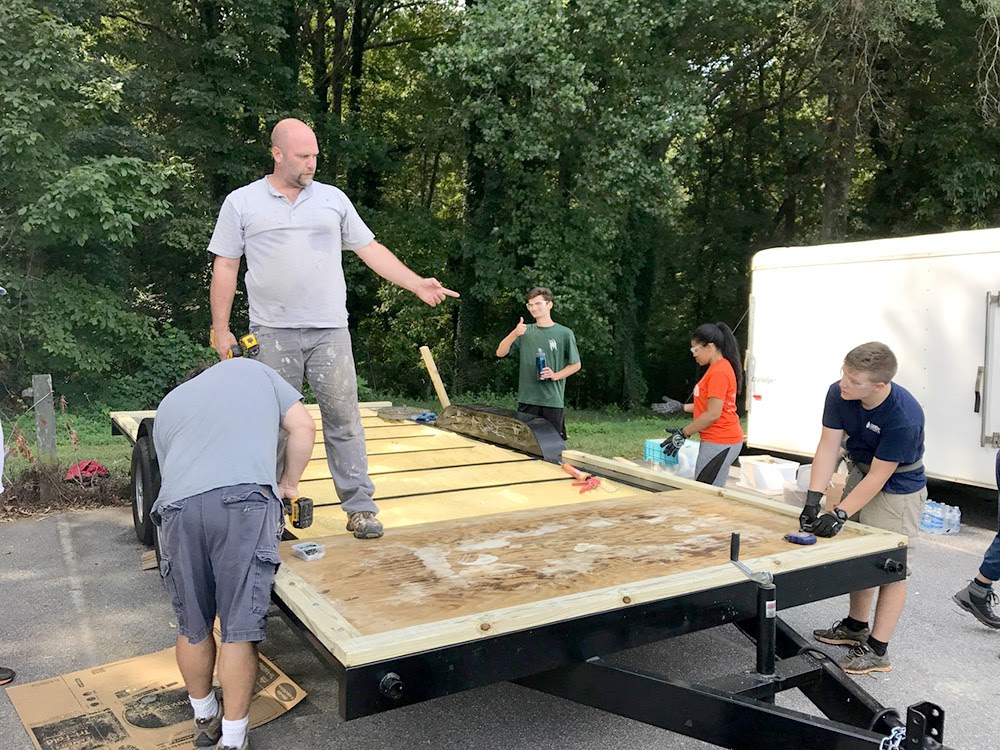 When LGBTQ individuals near the campus of Clemson University, in the areas of upstate South…
Read More

Questions? Contact UCC.
Bentley deBardelaben-Phillips
Executive Associate Justice & Local Church Ministries
216-736-3713
debardeb@ucc.org