Love of children fuels supply drive in North Carolina community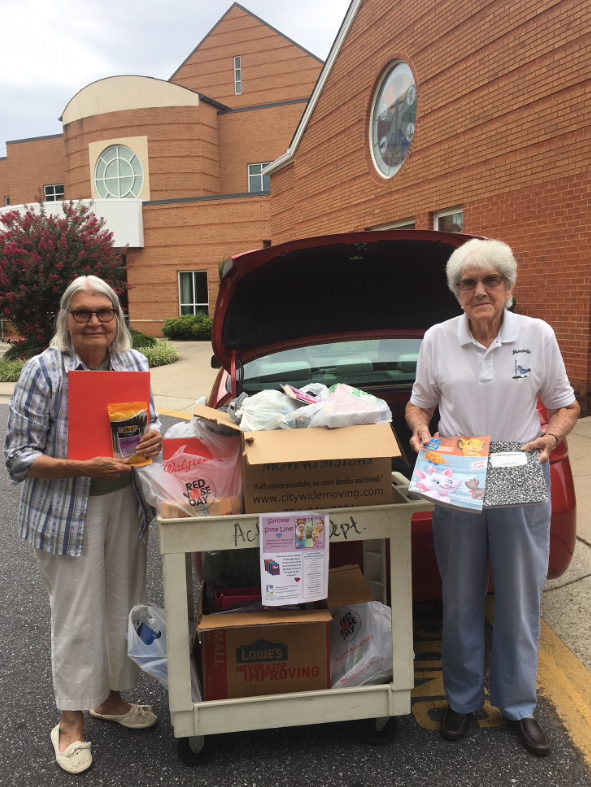 Children in foster care in Claremont, N.C. have a couple of great allies in their community, who want to make sure the young ones have what they need when they are facing change.
Lou Grandmaison and Sarah Bostian, both residents at the Abernethy Laurels retirement community, have a strong love for children and a desire to serve others. When they heard about how a group of local children could use some assistance, they immediately went into action.
"There are over 300 children in Catawba County currently in foster care," said Bostian. "When children are placed into foster care, many times it's unplanned leaving the children without essential items."
So Grandmaison and Bostian, both members of Bethany United Church of Christ in Claremont, and volunteers for LINC (Linked in New Creative) Ministries in that community, started a supply drive at Abernethy Laurels to gather up the items those children could use.
"Our community is filled with others that want to make a difference," said Grandmaison. "I knew when staff and residents heard about this need, they would open their hearts and wallets."
And they certainly did just that… to Sprinkle Some Love.
That's the name of the supply drive held during the month of July, which collected school supplies, hygiene products and therapy items designed to calm.
"Within a week, a once empty barrel was overflowing with supplies like book bags, crayons and markers, tissues, toothbrushes, and other needed supplies," said Shaylyn Ladd, Director of Community Engagement, United Church Homes and Services, which is a member of the UCC Council for Health and Human Services Ministries (CHHSM). "The collected items will be passed along for distribution through Family Builders of Catawba Valley, an extension of Catawba County Social Services that creates, builds, strengthens and sustains families through the adoption and foster process."
On Wednesday, August 8, all the items were picked up for distribution to the children who need them.
"I am absolutely astonished by the generosity of our community," said Megan Burns, foster parent Recruiter with Catawba County Department of Social Services. "Lou and Sarah demonstrated such passion with their efforts to collect these supplies. This donation will have a tremendous impact on foster children in our area."
Sprinkle Some Love went a long way to show love to young ones who could use some extra TLC, and illustrates the UCC's 3 Great Loves initiative, by living out the love of God in love for neighbor and for children. An effort to create a just world for all, which also benefits the ladies at Abernethy Laurels.
"I'm so proud of our collection efforts," said Grandmaison. "It warms my heart to know that we are making a difference in the lives of local children – we are sprinkling love right here in our own community."
---
Related News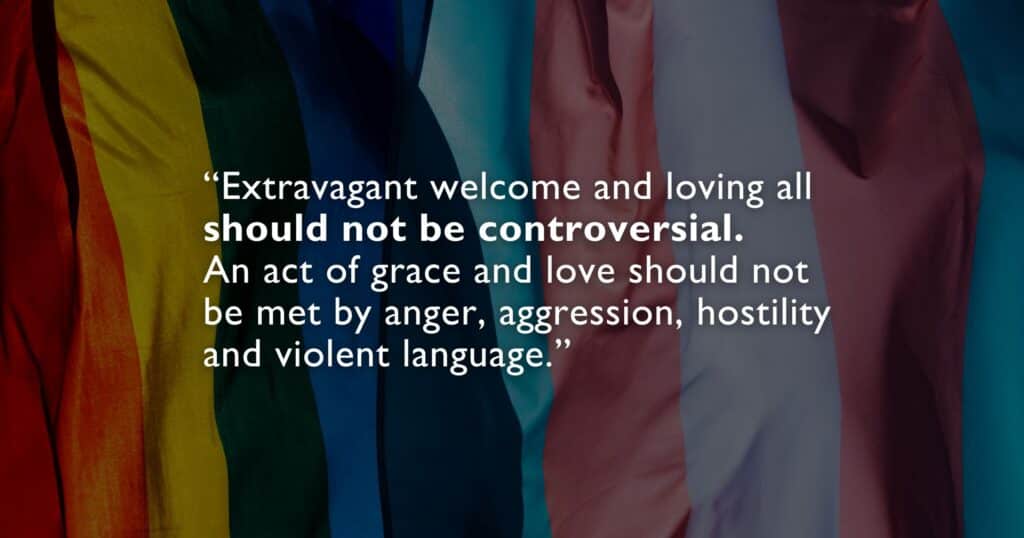 The United Church of Christ National Officers and the Conference Minister of the South Central...
Read More