JPANet November 2018 Newsletter
Getting to the Root of It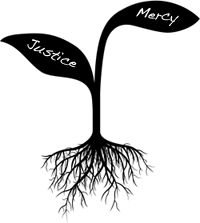 We've asked UCC advocates to help us unpack the complex justice issues that we're working on. This month Katie Adams, our UCC Domestic Policy Advocate, highlights the current debate on migration from Central America and how it calls us to respond with open arms.

Extending Extravagant Welcome to All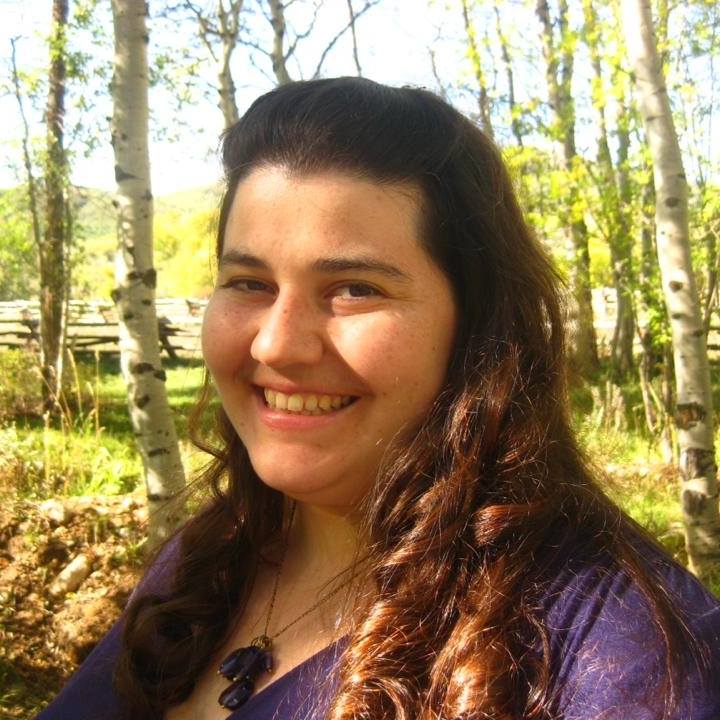 A powerful poem by Warsan Shire called Home has been circulating as a deeply heart-wrenching encapsulation of the refugee and asylum seekers reasons for embarking on their journey.  It says, "no one leaves home unless home is in the mouth of a shark; you only run for the border when you see the whole city running as well." (Read more)
---
Justice Events

Save the Date! Ecumenical Advocacy Days is April 5-8, 2019
The 2019 EAD theme is "Troubling the Waters for the Healing of the World." This event will draw on the wisdom and inspiration from the Civil Rights movement and young movement leaders today to share best practices, and encourage one another to "Trouble the Waters" to bring healing to our nation and world. On Friday April 5th, there will be a UCC pre-event to help weave together our many justice movements. Join us in Washington D.C. in April as we seek to stir up #GoodTrouble for all God's children.
Jubilee Weekend is November 16-18!
Join other faith communities and partner organization Jubilee USA in raising a prayer, awareness, and advocacy on critical economic policies that impact vulnerable communities, and specifically the new NAFTA trade agreement. Sign-up your faith community to offer a prayer, and endorse an interfaith trade statement signed by national religious leaders on access to medicines.
World Toilet Day – November 19
Did you know that more people in the world have a cellphone than have a toilet?  Sanitation is a global development priority. This is why the United Nations General Assembly designated 19 November as World Toilet Day. Learn more and get resources from Global Ministries.
International Day for the Elimination of Violence Against Women – November 25
One in three women and girls experience violence in their lifetime—that is one too many. It happens in every country and every society. It happens at home, in schools, on the streets, at work, on the internet and in refugee camps. It happens during war, and even in the absence of war. Too often, it is normalized and goes unpunished. Join with advocates around the world as we wear orange and fight against gender-based violence on November 25.
World AIDS Day – December 1
World AIDS Day is recognized globally every year on December 1 to call attention to the effort to eliminate HIV and AIDS. World AIDS Day is about reminding us all that HIV is an issue for everyone. Get resources from Global Ministries and UCAN (UCC HIV & AIDS Network).
---
Justice in Action

Podcast for a Just World, Season Two
The premiere is Tuesday November 27 and begins with a four-part Advent series! Looking at resilience through the lens of community and justice building, PFJW will present four unique contexts and approaches from the Justice Leadership Program in Seattle, WA, First Congregational Church in Billings, MT, The Center for Sustainable Justice in Lyndale, MN and SURJ Faith, Showing Up for Racial Justice, National. Hosted by Rev. Tracy Howe Wispelwey, Minister for Congregational and Community Engagement, the episodes will weave Advent reflections into conversations and address specific and intersecting issues of Faith and Justice. Podcast for a Just World invites listeners to make deeper connections between their own faith and what it means to walk in the action of love and build a just world for all.
God's Creation: Post-Election
The next Creation Justice Webinar on November 12 will unpack and interpret the results of the elections with an eye toward future possibilities. This webinar will feature three presenters: Shantha Ready Alonso from Creation Justice Ministries, Emily Wirzba from the Friends Committee on National Legislation, and Avery Davis Lamb from Interfaith Power & Light. Together, we will give strategic attention to how we can care for God's creation. Register for this webinar now!
The Trial of the Century Begins as Preachers Continue Their Support
On November 2, the Supreme Court denied the Trump administration's attempt to halt a lawsuit filed by 21 youth against the federal government over climate change. Sermons from around the country continue to be preached as part of a campaign initiated by the UCC called Justice for #EachGeneration. The campaign calls for 1,000 sermons in solidarity with the youth. Make a pledge to preach!
White Fragility: Why It's So Hard For White People To Talk About Racism
The January 2019 Racial Justice Ministry Book of the Month Discussion will feature Robin DiAngelo's newest book, White Fragility: Why It's So Hard For White People To Talk About Racism. The New York Times best-selling book exploring the counterproductive reactions white people have when their assumptions about race are challenged, and how these reactions maintain racial inequality. Purchase your book today, start reading and be prepared to join the discussion. Stay tuned for more information!
---
Justice Resources
Witness for Justice
Looking for up-to-date social justice commentary? Check out Witness for Justice, a weekly editorial opinion column written by the staff of Justice and Witness Ministries. 
Featured topics:
Living While Black | Our Transgender and Intersex Family, Friends, Coworkers, and Neighbors Will Not Be Erased | Making Room for Lament | America is in pain | Blessed are the Storytellers
---
Related News
On October 13th, a delegation of UCC laity and clergy are scheduled to deliver more than 7,000...
Read More