JPANet April 2018 Newsletter

Continuing MLK's Legacy
On the 50th anniversary of the assassination of the Rev. Dr. Martin Luther King Jr., thousands of marchers gathered in Washington, D.C. at the National Council of Churches' Unite to End Racism Rally, to remember his legacy and commit to the ongoing work of dismantling racism in America. Read the following reflections from that day.
Standing in the Valley: Reflecting on the 50th anniversary of the assassination of the Rev. Dr. Martin Luther King Jr.

Rev. Karen Georgia A. Thompson shares her poetry and, in doing so, provides us with an opportunity to deeply reflect on the history of our nation and our faith, the ways that racism has shaped us as individuals and as a people, and our call to vision a new way forward. (Read more.)
A.C.T. Now To End Racism Reflection: Where do we really go from here?


Rev. Dr. Velda Love offers her reflections on the National Council of Churches A.C.T. Now To End Racism rally and invites to join the growing movement for racial justice. (Read more.)
---
Getting to the Root of It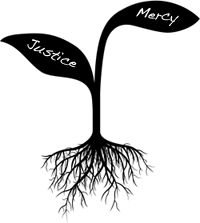 We've asked UCC advocates to help us unpack the complex justice issues that we're working on. Using our General Synod pronouncements as the basis for these reflections, we hope to provide insights into the issues you care about that are rooted in our shared faith, and can inform your advocacy efforts. This month Jason Carson Wilson, UCC Justice and Peace Fellow, explores the theme for the 2018 Ecumenical Advocacy Days – A World Uprooted: Responding to Migrants, Refugees and Displaced People.

Acting on our Faith in an Uprooted World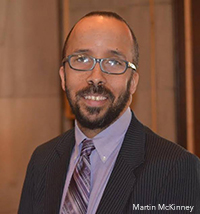 Finding one's place in the world can be hard. So, securing somewhere to call home is a blessing. Our sacred texts call us to welcome everyone into the inn. Conflict, corruption, and climate change are displacing people worldwide. (Read more.)
---
Justice Events


Global Days Against Military Spending
The Global Days Against Military Spending take place April 14 – May 3rd, 2018.  As a Just Peace Church, the United Church of Christ supports alternatives to unchecked militarism.  Check the website for more information, and join the effort to reduce 10% of military assets to help save our planet!
Immigrants Welcome: A UCC response to attacks on immigrants and refugees.
Join us on Friday, April 20th at First Congregational Church as we hear from pastors, lay leaders and immigrants responding to the needs in their communities. Hear best practices and meet UCC colleagues who can support you and your congregation as we strive to live out our call to be an immigrant welcoming denomination. This one-day event precedes the 2018 Ecumenical Advocacy Days conference. Registration is free and lunch will be provided. Learn more and RSVP.
Ecumenical Advocacy Days
Join us this month at the 2018 Ecumenical Advocacy Days April 20-23. This weekend long conference offers faithful advocates an opportunity to worship and learn together, all while honing their advocacy and organizing skills. The weekend's theme, "A World Uprooted: Responding to Migrants, Refugees and Displaced People" is especially timely as our nation's leaders continue to debate the fate of our nation's immigrant and refugee policies. Register now!
Break The Silence Sunday
Break the Silence Sunday on April 23rd is a time for the church to learn together about the realities of rape and sexual violence; about ways to create a community where survivors can share their stories and receive support, hope, and love; and to prayerfully consider ways in which they can be advocates for change in their communities, and around the world. Learn more and download resources.
Earth Day Sunday Resources
As we approach Earth Day Sunday on April 22nd, you can find a range of worship resource our UCC resource page. The resources cover a wide range of potential areas of focus for Earth Day, including worship services designed to support the youth suing the federal government over climate change, materials designed to help focus attention on one's local ecosystem on Earth Day, and items related to the push for clean energy.
UCC Clergywomen Retreat 2018 – May 1-3, 2018
Register for the 2nd UCC Clergywomen Leadership Event, featuring the 2017 Antoinette Brown Awardees, Rev. Da Vita D. McCallister and Rev. Loey Powell. This is a powerful time of connection, rejuvenation, hope, and networking. Registration is limited to the first 100 participants, who must be UCC clergywomen with standing. There are some scholarships available (contact dilleye@ucc.org for more details). Learn more and register.
WISE Congregations for Mental Health Conference
Join the UCC Mental Health Network at their third WISE Conference on Mental Health being held at St. Paul's United Church of Christ, Downers Grove, IL on Friday, May 4, 2018. This conference strives to reduce the stigma about mental illness and increase our understanding of mental health conditions and how our congregations can respond. Register today!
Immigrant Rights Sunday
The first Sunday in May has been designated Immigrant Rights Sunday within the United Church of Christ. Justice and Witness Ministries and Wider Church Ministries are urging congregations to lift up immigrants on this day: to learn about their concerns, honor their contributions to our country and communities, hear their pain, pray for their well-being, and listen to hear where God is leading us regarding issues of immigration.
Mental Health Sunday
The United Church of Christ Mental Health Network invites you to highlight mental health on the third Sunday in May or any Sunday that suits your schedule.  Mental Health Sunday is a way for your congregation to begin or to continue to provide education and support to your members around mental health challenges. Learn more.
---
Justice in Action

Join the Poor People's Campaign
The Poor Peoples Campaign: A National Call for a Moral Revival is uniting tens of thousands of people across the country to challenge the evils of systemic racism, poverty, the war economy and ecological devastation. Mother's Day, May 13th will be the launch of the campaign's 40 days of action and advocacy in state capitols and in Washington, DC.  Visit their website to sign up for more information – by joining the campaign you can receive updates on trainings and actions in your region. You can also find the campaign's statement of principles and their recently released "The Souls of Poor Folks," an audit of America 50 years after the first Poor Peoples Campaign launched in 1968 and the Poor Peoples Campaign Moral Agenda
A Faithful Response to Drone Warfare
The Interfaith Network on Drone Warfare – is partnering with Justice and Witness Ministries to organize conferences on the use of armed drones at several UCC affiliated seminaries. Visit their website for more information on these events or to download documentaries to raise the issue within congregations. Upcoming events include:
Pacific School of Religion on Saturday, April 28th from 10 a.m. to 4 p.m. 
Chicago Theological Seminary on Thursday, June 7th from 10 a.m. to 4 p.m.
Eden Seminary on Friday June 8th
---
Justice Resources

Podcast for Just World: Alive! In Our Sexuality and Faith
As we celebrate resurrection, we must ask ourselves what it means to be fully alive in our bodies?  For the next five weeks Rev. Tracy Howe Wispelwey shares conversations with pastors, academics and youth who have participated in Our Whole Lives, a series of six curricula that help participants make informed and responsible decisions about their relationships, health and behavior in the context of their faith. These conversations seek to offer theological and practical reflections on how to build whole and healthy communities for people of all ages, genders and sexual orientations because our faith calls us to it and justice requires it be so. Listen now.
Our Whole Lives—One Way to Respond to #MeToo
April is Sexual Assault Awareness Month. How is your church responding to #MeToo?  Looking for a meaningful, engaging, faith-based tool to promote discussion and education about healthy relationships, preventing abuse, and building respect and a culture of consent?  We have one: Our Whole Lives/Sexuality and Our Faith.  Sign-up for a training (or read how to host one) here.
New Webinar Series on Environmental Practices for Churches
As part of a new monthly UCC program called Creation Justice Church Webinars, Jerry Lawson from the EPA is leading a series of informational sessions. Last month, he introduced the EPA's Energy Star program for helping congregations to lower energy costs. Watch it online. This month he is leading a webinar on no-cost/low-cost energy savers for churches. Register now.
Everyone has a status – The church and HIV Testing
On May 8, UCAN, the UCC HIV & AIDS Network, launches the first in a series of national conversations on HIV with a focus on HIV testing. A popular HIV testing slogan is, "Everyone has a status, do you know yours?" In preparation for National Testing Day, Wednesday, June 27, Rev. Mike Schuenemeyer will moderate this conversation about the importance of everyone knowing their HIV status and the status of the church in promoting and facilitating HIV testing. Special Guest, Rev. John Ryan Mendoza, will join the call to discuss the global clergy testing campaign which Rev. Mendoza spearheaded at the National Council of Churches in the Philippines. Register.
June is Torture Awareness Month
The United Church has long partnered with the National Religious Campaign Against Torture to lift up human rights and ban the use of torture around the world.  This June, call attention to the need to end torture in U.S. prisons and around the world in your worship service or at community events.  Ideas and resources at nrcat.org/tam
Witness for Justice
Looking for up-to-date social justice commentary? Check out Witness for Justice, a weekly editorial opinion column written by the staff of Justice and Witness Ministries. 
Featured topics:
Alleluia is Our Cry | HIV Criminalization Is a Barrier to Ending the HIV Epidemic | The Snake: Anti-Immigrant Propaganda Used to Dehumanize Our Neighbors | Celebrating and Empowering Women
---
Related News
On October 13th, a delegation of UCC laity and clergy are scheduled to deliver more than 6,500...
Read More