JPANet September 2022 Newsletter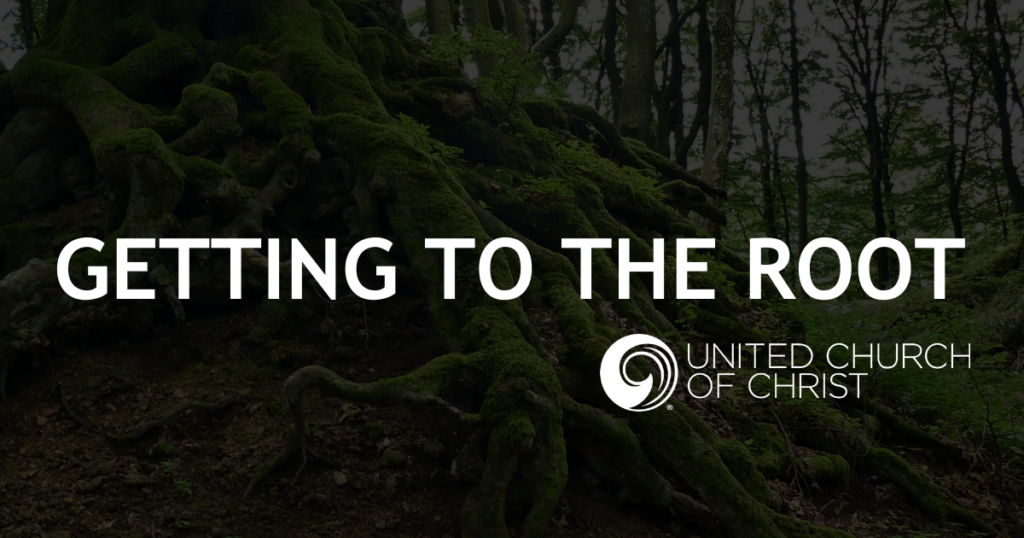 Each month we ask UCC advocates to help us unpack the complex justice issues that we're working on. This month UCC Washington D.C. Office Domestic Policy Advocate, Katie Adams, tackles the important history of workplace rights, and the continued fight for worker empowerment.
The Imperative Right to Organize
Work in the modern industrial era is broken. Companies are focused on the bottom line, trying to drain as much work from employees and workers as possible, while also tightening budgets. The futurists in the mid-19th century theorized that with the advent of new technologies American workers would have too much leisure time. But unfortunately, the opposite has happened with productivity increasing by about 400 times more than it was in 1950 for the average worker. Read more. 
Justice In Action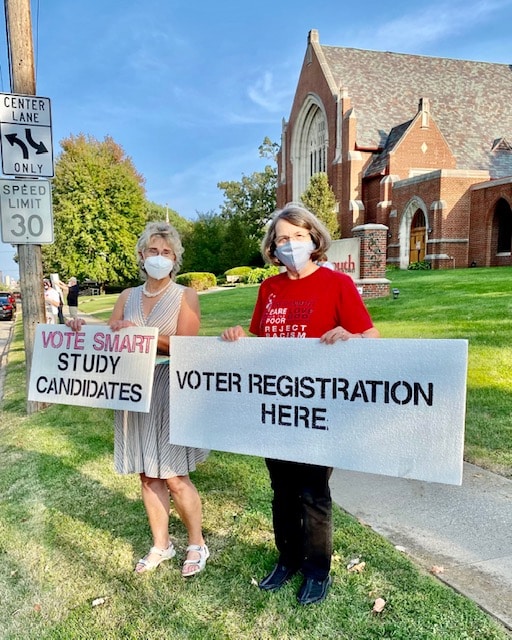 The Countdown to November
It's already September and that means midterm elections are around the corner!
There is a lot at stake in the upcoming elections and the voting landscape has changed over the last few years. But don't let this discourage you, the United Church of Christ's Our Faith Our Vote Campaign is ready to equip you with the tools you need to make your voice and vote heard in November. Learn more about how you can get involved!
How to Grow a Movement: Invest to End Racism
September 15, 2022 will be a historic day for the United Church of Christ. For the first time in UCC history, we will engage all settings of the denomination in a capital campaign to support our work of racial justice. This is our moment to have a lasting impact on the struggle for racial justice in our communities, our world, and within the UCC.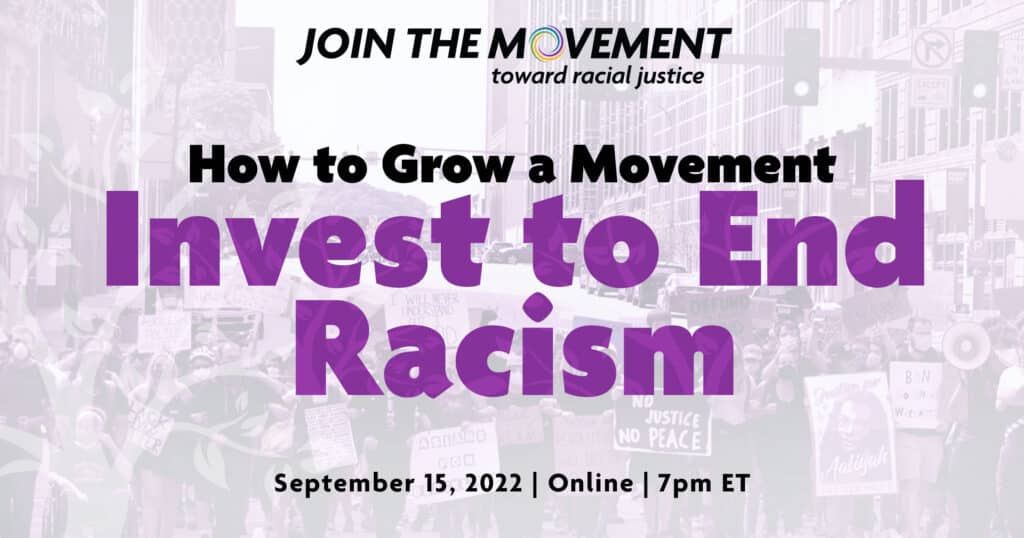 59 years ago, September 15, 1963, was also a historic day in the movement toward racial justice, for a much more tragic reason. On that day, the lives of 14-year-olds Addie Mae Collins, Denise McNair, Carole Robertson, and 11-year-old Cynthia Wesley were stolen by a bomb planted by Klansmen under the steps of the 16th Street Baptist Church in Birmingham, Alabama.
How to Grow a Movement: Invest to End Racism aims to honor the legacy of this catalyzing tragedy and the lives of these four girls by continuing to build and amplify our collective power to end racist violence and nurture racial justice. It will feature conversation with Join the Movement Campaign Honorary Co-Chairs Otis Moss III, Naomi Washington-Leapheart and Starsky Wilson, inviting their collaborative insights on moments that catalyze movements, growing our collective capacity for just action, leaning into the work of repair and healing, and much more. Register today and Join the Movement Toward Racial Justice!
Justice Events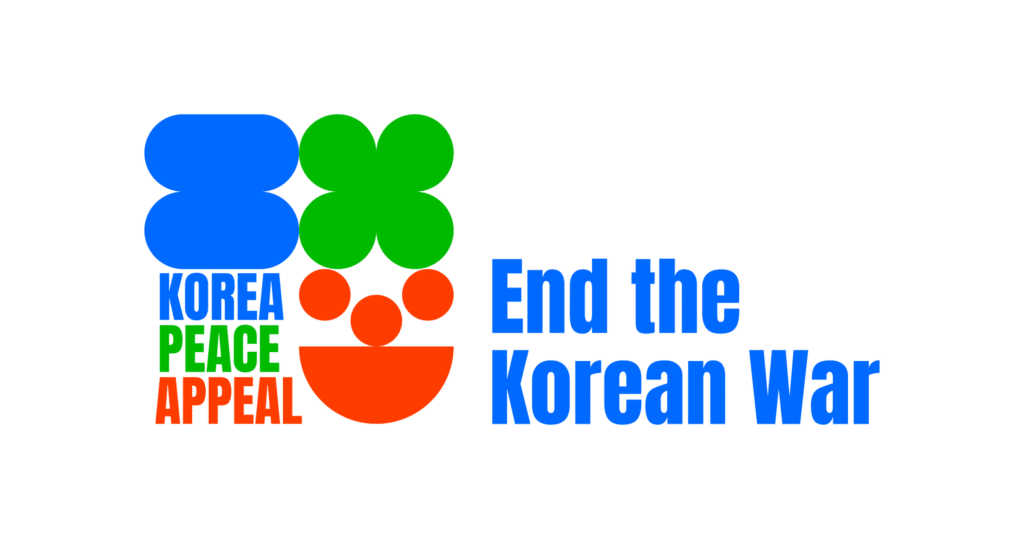 Sign the Korean Peace Appeal
The Korea Peace Appeal Campaign is a global campaign that seeks to gather 100 million signatures by 2023. The National Council of Churches in Korea has challenged the UCC and Disciples to gather 10,000 signatures this year. Join with Korean partners and all who seek peace on the Korean peninsula and sign the Korea Peace Appeal today!
UCC Webinar—The Birth of the Environmental Justice Movement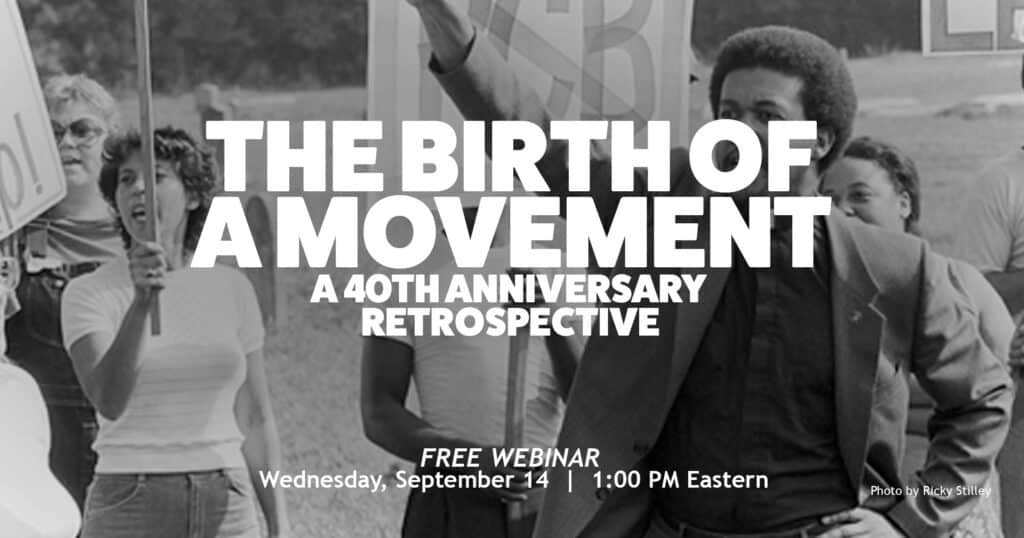 One of the most significant events in the history of the UCC was a six-week nonviolent action campaign that gave birth to the environmental justice movement with its focus on environmental racism. This webinar will feature three leaders of the protest. Even if you can't make the scheduled time on Wednesday, September 14th at 1 pm ET, still sign-up and receive a recording afterward. Register now!
World Student Christian Federation Hosts Conference
September 15-17, the World Student Christian Federation is hosting a conference at Princeton University with the theme "New Heaven and New Earth!" Speakers will include Rev. Dr. William Barber, Rev. Dr. Wil Gafney, and Pastor Jin S. Kim. Join young church leaders as they address critical social issues of our time such as poverty, ecological devastation, empire, and white supremacy – and then together envision a new world that God promises. Learn more.
UCC Webinar: Just Peace Churches and the Disruptive Power of Peace!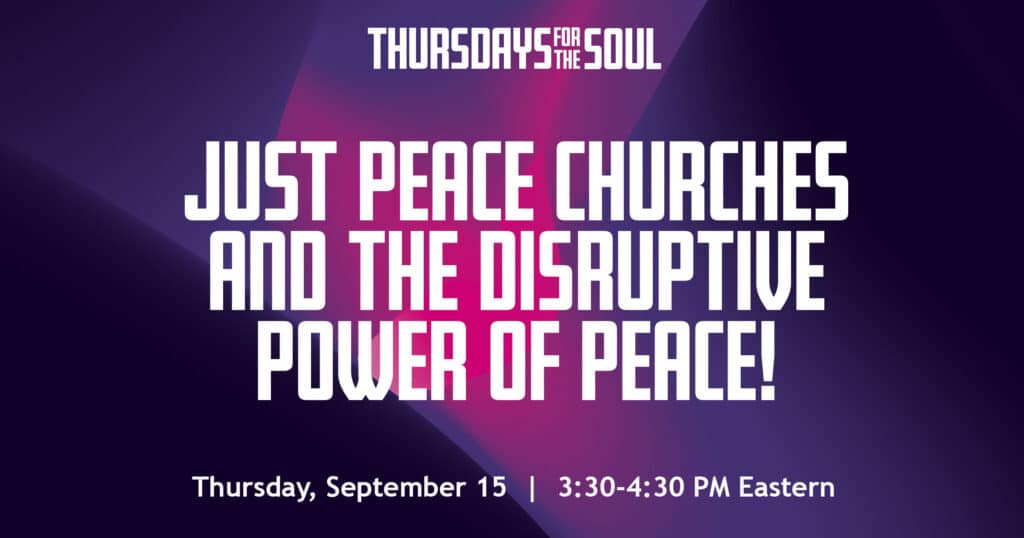 As our world suffers from conflicts around the world, now is the time to seek alternatives to militarism and turn our focus to building peace from the ground up. Come learn more about the concepts of Just Peace and hear ways in which local churches are living out their Just Peace identity. Register for the webinar, Just Peace Churches and the Disruptive Power of Peace! September 15th at 3:30-4:30PM ET.
Join us for a Blessed Tomorrow Climate Training

The United Church of Christ and ecoAmerica are partnering to offer the Blessed Tomorrow Ambassadors Training Program. This free, virtual, interactive training will cover the links between climate and faith, the spectrum of solutions, how to speak effectively on the topic, and opportunities to act and advocate. Join us on Saturday, November 5 from 11:00 am – 3:00 pm ET. Learn more and register here!
Save the Date for Just Peace Sunday 2022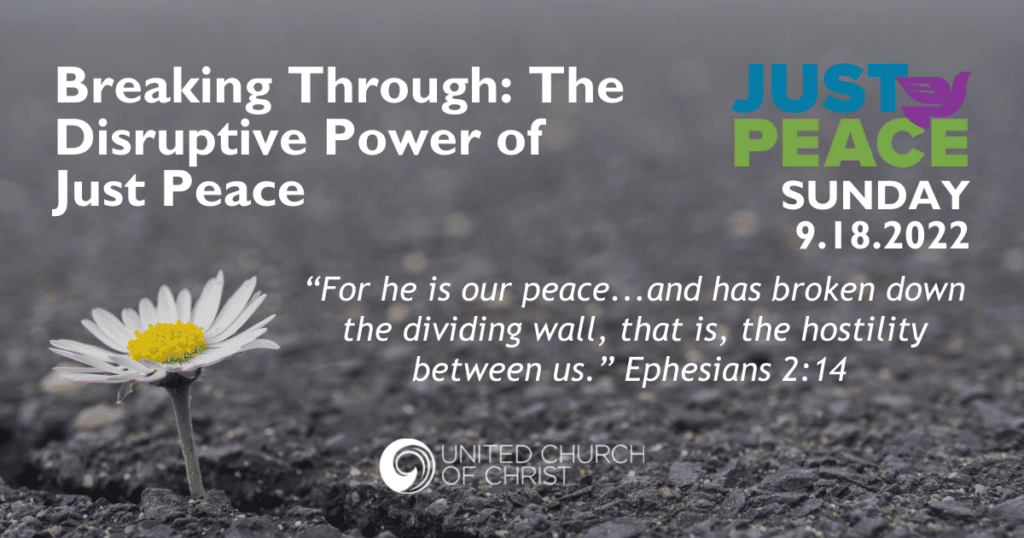 Save the Date! September 18th 2022 is Just Peace Sunday! Our theme this year is "Breaking Through: The Disruptive Power of Just Peace". Mark your calendars now, and keep an eye on this webpage for worship materials and ways to take action that will be posted soon!
Justice Resources
DC Action Center
Each week, the D.C. Office creates an action alert based on what is happening at that time in Congress, and offers you the opportunity to contact your legislators with just one click! You can find all the alerts here.
The Pollinator
The Pollinator is a digital platform of the UCC for the sharing of ideas and inspiration. Its focus is the building of a faith-filled and faith-rooted movement for the care of creation
Witness for Justice
Looking for up-to-date social justice commentary? Check out Witness for Justice, a weekly editorial opinion column written by the staff of Justice and Witness Ministries.
Featured Topics:
Quiet Quitting | Reproductive Justice Means More than Being Pro-Choice | In Our Hands
---
Related News
Each month we ask UCC advocates to help us unpack the complex justice issues that we're...
Read More