JLCM grants fund justice and love of community around the country; apply now for 2023
Training factory workers in organizing; providing medications for displaced asylum seekers; offering educational experiences and homework help; building safe spiritual communities.
These are just a few of the ways United Church of Christ congregations and partners are using grants from Justice and Local Church Ministries.
In 2021, $603,000 was granted to local churches and community partners. Specifically, 89 grants provided financial support across 21 UCC Conferences in these ways:
$100,000 in operational support grants
$150,000 in Neighbors in Need (NIN) funds
$253,000 in Congregational Assessment, Support and Advancement (CASA) grants
$100,000 to fund New and Renewing Churches
Dignity on the job
Arise Chicago, a covenant partner of the Illinois Conference, used a $5,000 Neighbors in Need grant to support workers in Chicagoland. Founded by religious leaders to address systemic poverty, the organization is providing worker education, leadership development and organizing assistance.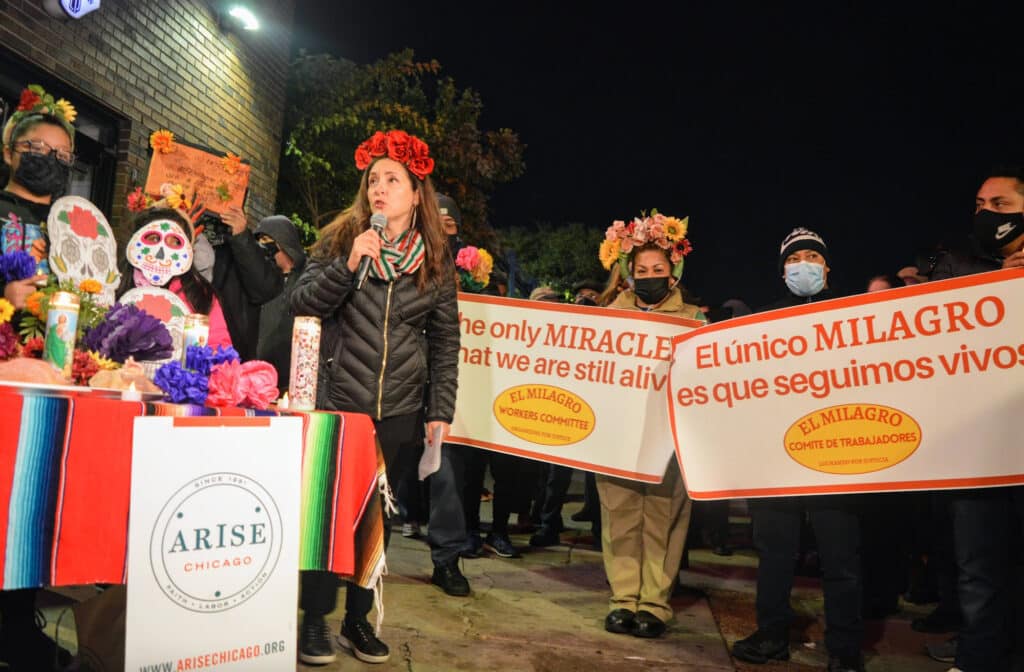 "A major Arise Chicago organizing victory in 2021 was our workplace justice campaign with the El Milagro tortilla factory workers," writes Axel Alarcón, development associate. "Workers reached out reporting hazardous conditions, extreme heat, overwork and new hires being paid more than others" with years, even decades of service.
With Arise support, workers from three factories organized to draft and deliver letters to management demanding safer working conditions. In response, the company provided air conditioners, wage increases, "dropped its problematic uniform policy and committed to closing on Sundays to allow for family time," Alarcón continues.
"Decent wages and enforcing labor laws, like the seven-day work week and paid sick leave, is demonstrably tied to promoting human rights and dignity on the job because these are the kinds of structural support systems workers need."
'Unleashing Potential'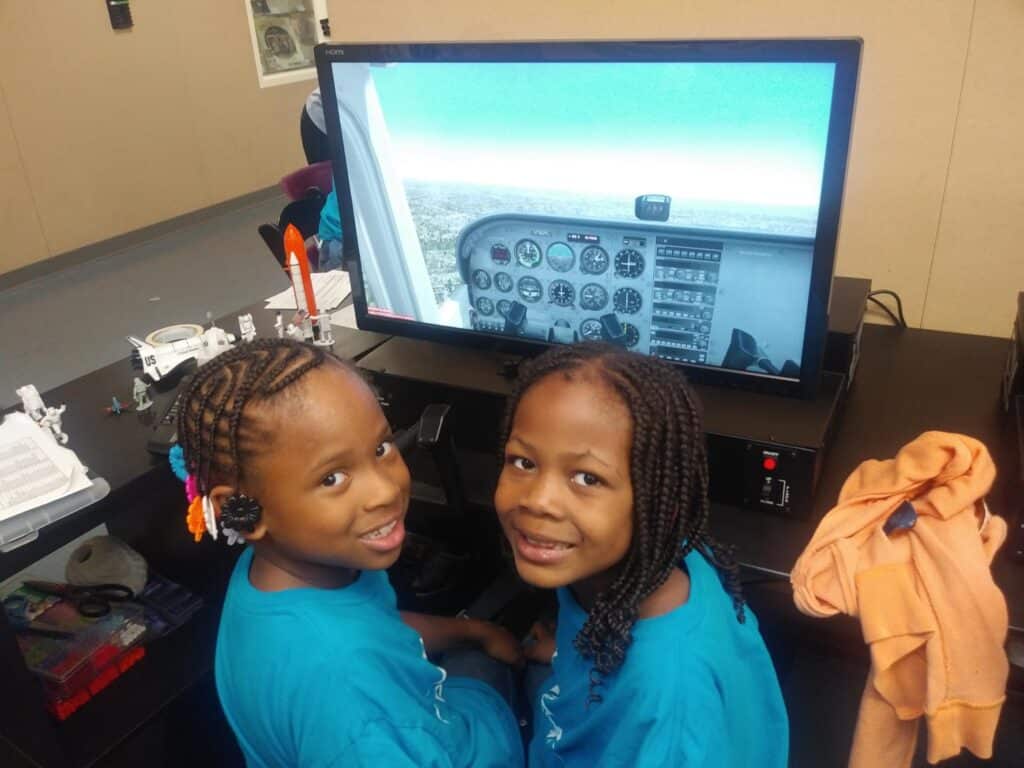 In St. Louis, a Neighbors in Need grant allowed Unleashing Potential, a covenant partner that holds membership with the Council for Health and Human Service Ministries, to support young students interested in STEM (science, technology, engineering and math.)
"As a result of this partnership with Justice and Local Church Ministries, UP is able to positively impact students aged 6-12 years-old in our Experience STEM programs," said Jennifer Wood, who manages corporate and foundation gifts for the organization.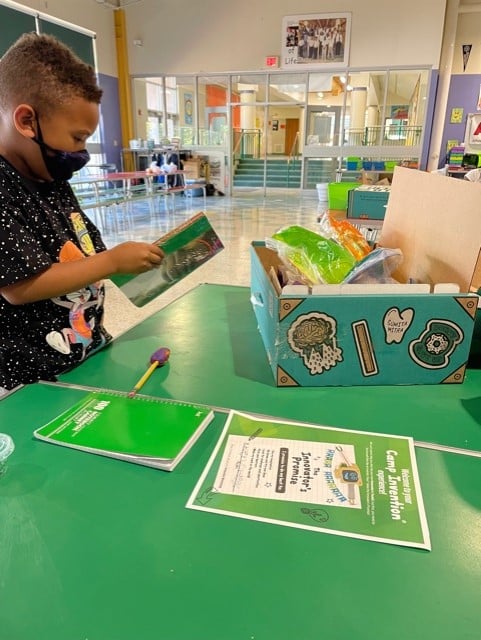 The programs are offered year-round, in after-school and summer sessions.
Wood notes that UP's STEM program staffers "help students understand their homework and help them when they get stuck." She reports that parents say their children have developed better work habits, their interest in learning has increased, and Experience STEM is helping children be more successful in school.
"This summer, 2022, we expanded our STEM program to include 6th graders. In the following years we will expand the program to include 7th and 8th graders," Wood said. "We are working to create a STEM pipeline to high school."
Supporting migrants
In the Rio Grande Valley, Embrace UCC is using a Neighbors in Need grant to engage in justice work with migrants.
"The grant has been an educational experience for our congregation as much as it was an opportunity to serve our migrant neighbors in need," writes Pastor Ali Lopez-Valcarcel.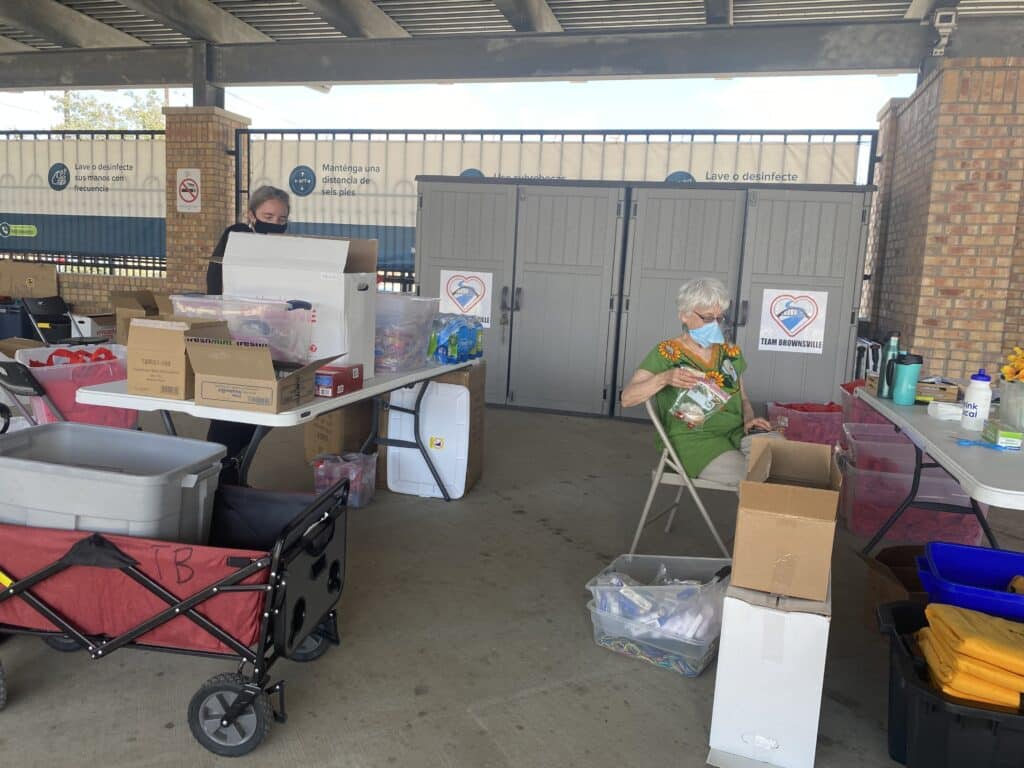 It helps fund Proyecto RGV, the Embrace UCC ministry that "that seeks to do justice in the Rio Grande Valley for immigrants, refugees, people in the margins, LGBTQ+ humans, and support the people who love them."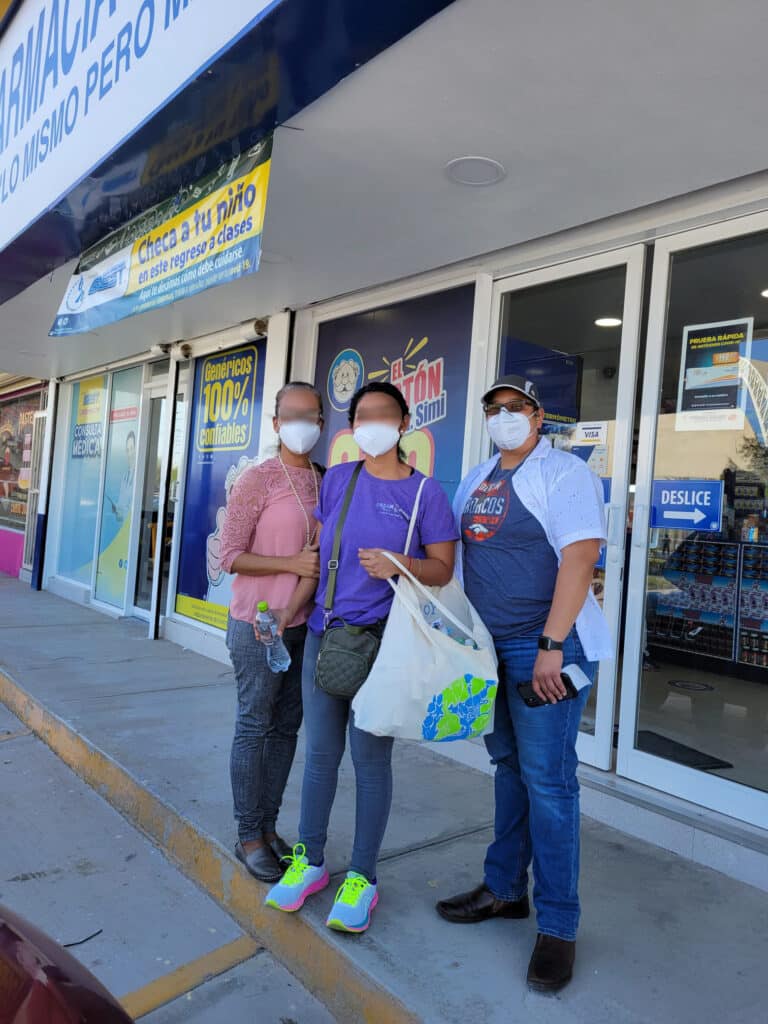 The church, in Richland Hills, Tex., set up mission trips to the U.S. Mexico border and works with a local group, Angry Tias and Abuelas, to offer services to asylum seekers. They provide hygiene kits and offer urgent medications for displaced migrants under the care of a pop-up clinic, "Clinic Lulu."
"The direct engagement with migrants and the organization providing support has been an eye-opening experience," Lopez-Valcarcel said, noting the engagement with migrants and the opportunity to offer them support has "allowing the congregants to witness the hope found in the core value … of neighbors helping neighbors."
The NIN grants, as noted in Chicago, St. Louis and Richland Hills, fund programs that address systematic injustice. CASA grants support new and renewing spiritual communities built around love, justice and creativity.
Grant opportunities
They are communities like Ministerio Latino in San Francisco and Gilead Church Chicago. In the past year, the California church, led by the Rev. Rhina Rhamos, has offered two Queer Theology in Spanish courses to dismantle homophobia and transphobia, provided assistance to trans women asylees looking for permanent residency and assisted an indigenous Guatemalan family as they battled COVID. In North Chicago, Gilead, a creative storytelling, dinner, party church, has continued to offer its extravagant hospitality outdoors and online during the pandemic.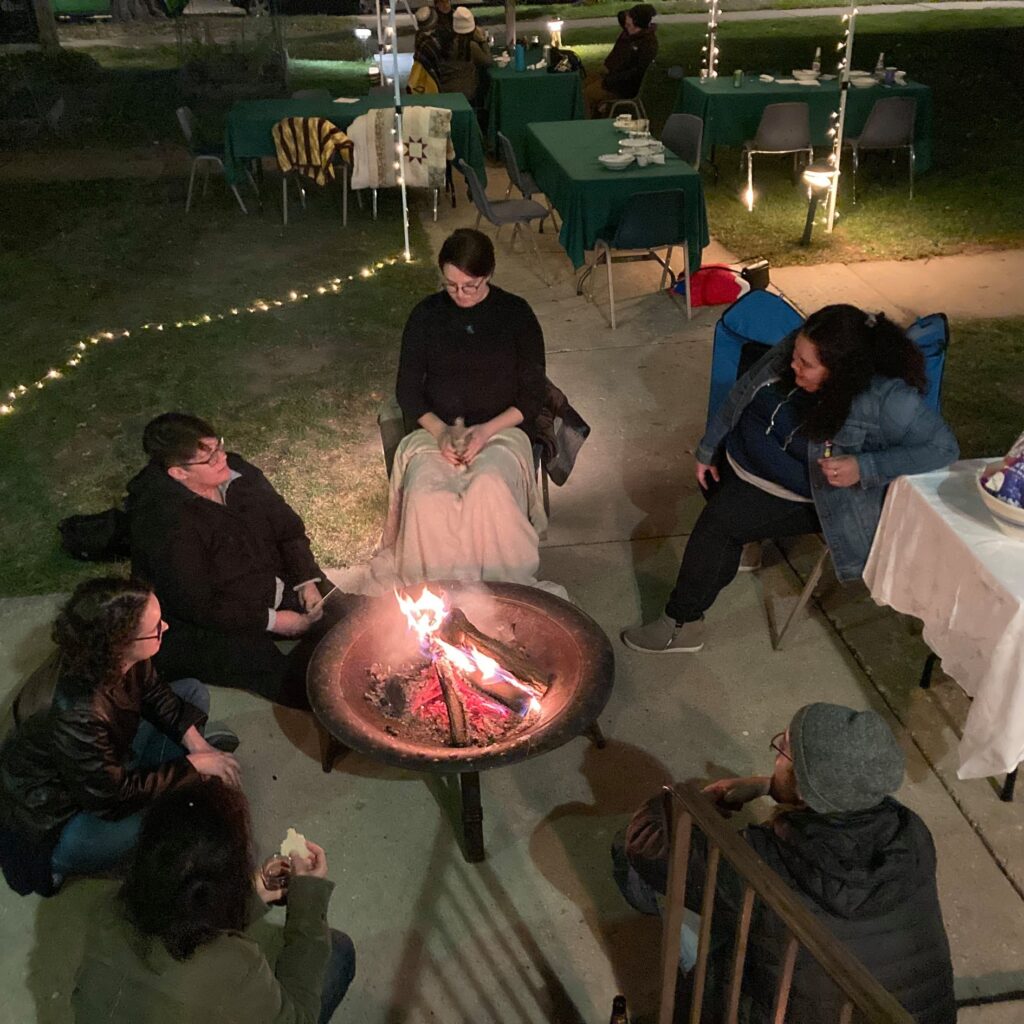 "I am grateful for the generous gifts that have been made by our members, churches associations and conferences, gifts that make these grants possible," said the Rev. Aaron Wade, minister for congregational leadership development, granting and scholarships.
He wants churches and partner organizations to be aware that the application process for seven types of JLCM grants is now open, with different deadlines, depending on the grant.
Wade hosted a webinar on Aug. 3 that offered information about NIN and CASA grants, funds for operational support, and The Pension Boards' new Benefit Support Grants. People can review that session here.
"This year with a new common application in place, the process has been streamlined making it easier for applicants to access and obtain funding," Wade said. "This allows us as one Church to have greater impact in bringing about a Just World for all!"
Interested individuals and churches can find more information and apply for the grants here.
---
Content on ucc.org is copyrighted by the National Setting of the United Church of Christ and may be only shared according to the guidelines outlined here.
---
Related News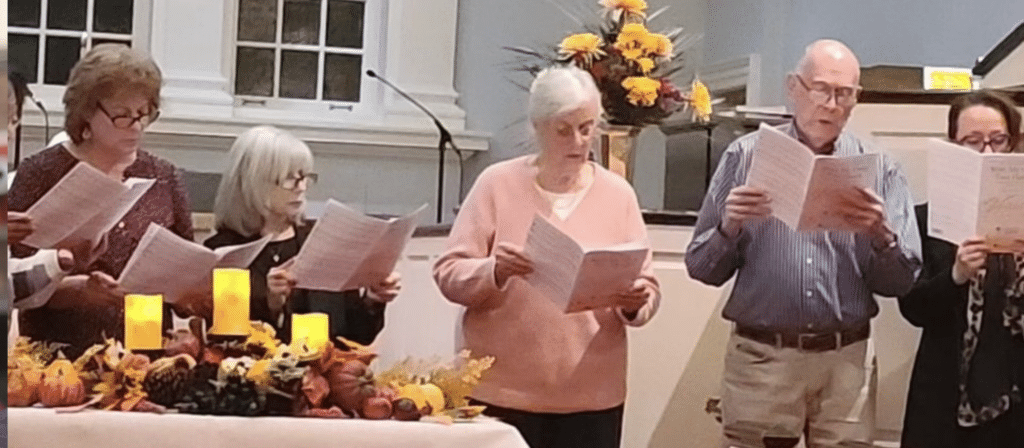 Many United Church of Christ congregations across the country participated in interfaith...
Read More