In quake-prone Haiti, students are safe in three restored schools
Click here for 18-year-old Evelore's heart-moving story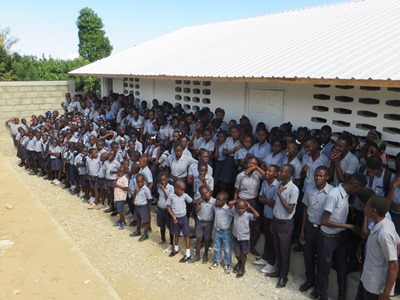 Restoration of three schools in a disaster-prone area of Haiti means earthquake- and storm-resistant classrooms, safe sanitation facilities, plus dignity and pride for the nearly 600 students they serve.
With funding and other support from UCC Disaster Ministries, public schools in Mentor, Dessources and Pavillon have reopened. All suffered extensive damage from Hurricane Matthew in 2016.
Some students stopped going to school altogether. Others walked miles to the nearest school. Others suffered in what was left of their classrooms, under temporary tarp roofs.
"You know a tarp is hot," said Evelore Jean Baptiste, a ninth grader in Dessources. "The sun appeared on our bodies almost to burn us."  Added Julise Bonhomme, a Pavillon parent, whenever a rain or windstorm blew up, the tarps offered no protection. She said the children had to "quickly gather their notebooks and books and run to my house to wait for the rain to pass."
Now that's in the past for these three schools. "Compared to the misery teachers and students used to have in the area, today we feel proud," said Lucien Belizaire, president of the committee of the Public School of Pavillon.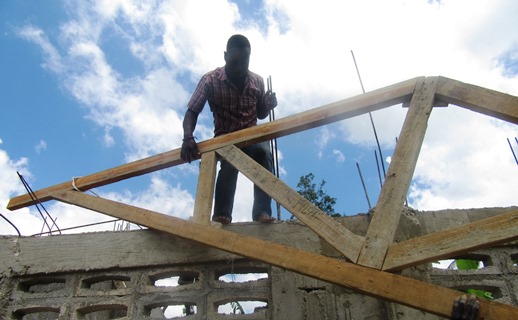 UCC Disaster Ministries Executive Zach Wolgemuth said, "This type of project is part of UCC Disaster Ministries' approach aimed at addressing systemic issues with permanent solutions, based on community needs, resources and unique contexts. We aim to support long-term solutions rather than temporary fixes."
The work was coordinated by Church World Service-Haiti and carried out in collaboration with local government entities and non-governmental partners.
The three schools are now hurricane- and earthquake-resistant. In October 2018, when a 5.9 earthquake hit the Northwest of Haiti, the newly repaired public school of Dessources withstood the quake without a scratch.  So did all houses repaired/reconstructed as part of UCC Disaster Ministries response to Hurricane Matthew in partnership with CWS.
"The school repairs have been done well," said Principal Jean Asseker at the Dessources school's official inauguration, in February 2018. "It is a strong school now."
Building a new public school for Pavillon was the most challenging of the three projects because of Pavillon's remote location – so remote that only CWS and one local partner, Organisation Wozo Haiti, were willing to take it on.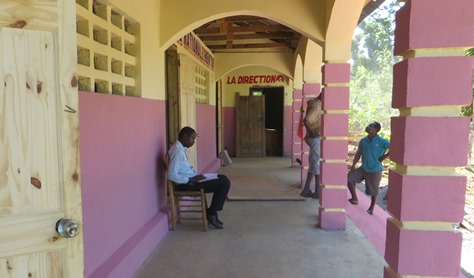 All materials had to be carried in to the construction site on foot via a rocky path that gets very slippery after rain. 
"I walked that path," recalled Wolgemuth, who made a site visit in November 2017. "it was raining that day and it was not a short hike nor an easy one. It's hard to imagine carrying all the cement, sand, gravel, rebar, etc. by hand but the community pitched in and their commitment was key to the success of this project."
The local mayor encouraged students and other community members to participate.  They received modest pay for carrying construction materials in from Clement and Desriveaux to Pavillon, for fetching water from afar, for preparing backfill and gravel by breaking rocks into smaller pieces, and for preparing food for the construction workers.
The difficulties led to many delays, but work finally was completed and 161 Pavillon students started to use the first two newly built classrooms in October 2018.  By the end of 2018, four more classrooms were completed.
"I always felt very ashamed when I heard how other children spoke about their schools, how they are comfortable, they are seated well …" said Marie Yolène Candy, a fourth grader at the Public School of Pavillon.  "Today my shame has changed into joy and a lot of satisfaction for this beautiful work being realized in the community."
Across all three projects, 113 construction workers were trained within the communities.  That means knowledge about construction methods resistant to hurricanes and earthquakes remains within the communities. 
"On the technical level, the work helped me in my capacities," said Erick Demetreus, supervising carpenter in Dessources.  "And I earned money to send my children to school."
Photos:
Top: Public school at Dessources. CWS photo by Margot de Greef.
Middle: Public school at Pavillon. CWS photo by William Blanchard.
Bottom: Public school at Mentor. CWS photo by Margot de Greef.
---
Related News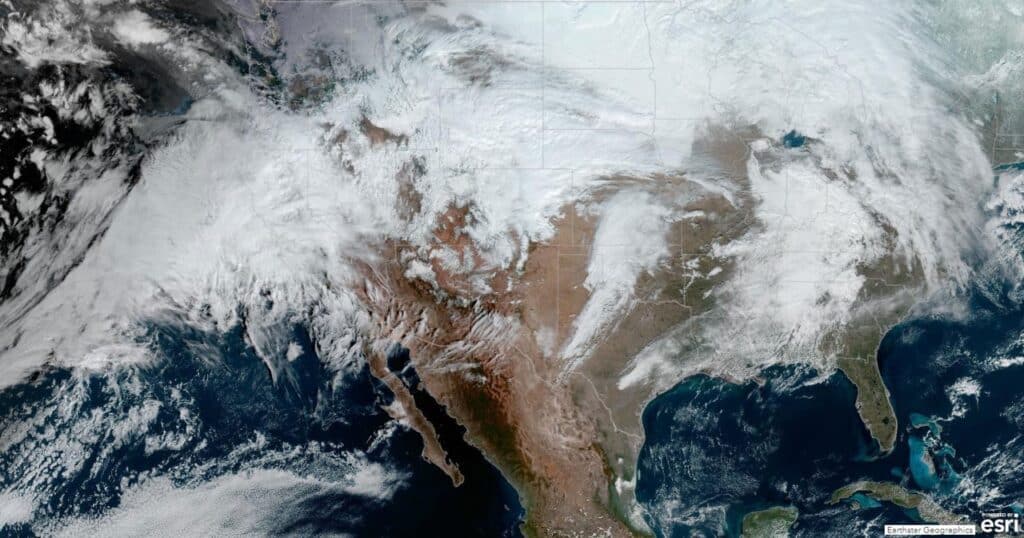 United Church of Christ Disaster Ministries is tracking a series of deadly storms surging up...
Read More