Georgia law not stopping faith coalition from fighting for voters' rights
The right to vote — and laws affecting it — are a hot topic in many U.S. states.
Georgia is one of them. There, United Church of Christ members are in the middle of efforts to protect that right.
After visibly stepping out in recent months on voting rights and other justice issues, they're now organizing others to act — with special attention to what churches can do.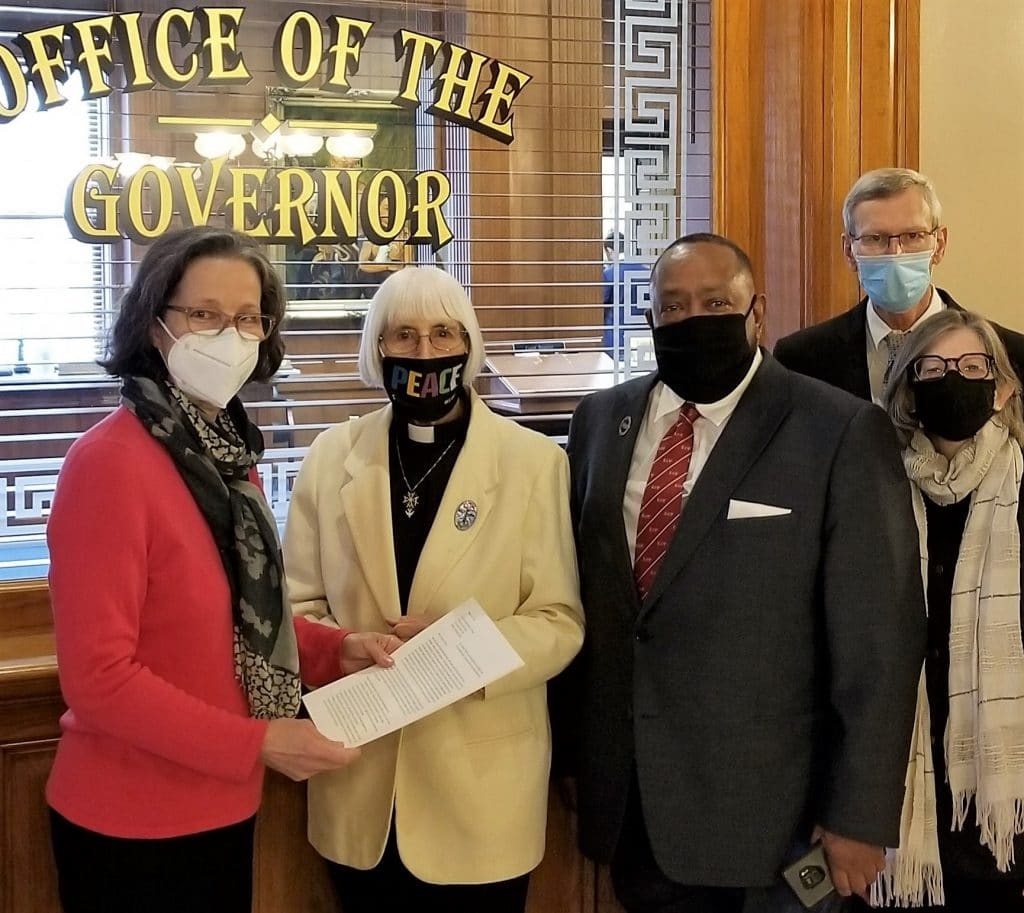 There is "quite a variety of faith justice groups in our new coalition," said the Rev. Joyce Myers-Brown, a member of Central Congregational UCC. "And that is exciting."
The newly formed, nonpartisan Georgia Interfaith Coalition for Justice will hold its first "Voting Rights Roundtable" Tuesday, June 1. Co-sponsored by Faith in Public Life, its purpose is to plan ways to help voters function under new restrictions in Georgia — even as advocates prepare to challenge those restrictions. A special focus will be on how faith communities can educate voters, said Central member Evelyn Brewer, another leader of the new coalition.
"Because challenges to the new law are likely to be protracted, we cannot postpone efforts to prepare eligible voters to be able to function," Brewer said.
It's the latest step in a faith-based effort born of two events in Georgia after the tumultuous U.S. 2020 general election: a runoff election — and then a change in voting rules.
Record voter turnout
It all started in December 2020, in the heat of the campaign leading to the Jan. 5 runoff. The election was for Georgia's seats in the U.S. Senate.
When a white incumbent attacked a Black challenger's faith, members of Central enlisted other white Georgians of faith to object. They raised $6,250 to speak out through an ad in the state's largest newspaper in January.
The challenger, the Rev. (and now Sen.) Raphael Warnock, defeated his attacker at the polls on Jan. 5, 2021. That election drew record voter turnout. So did the November 2020 general election before it.
Rules are changed
Then, in March, the Georgia legislature passed SB 202. It was designed — as the bill itself said — "to comprehensively revise elections and voting." Among its provisions were:
New limitations on mail-in voting
Alterations to absentee voting rules
New identification requirements
Expanded access for most voters to in-person early voting
Changes in ballot-request deadlines
A prohibition against giving food and water to voters waiting in line at polling sites
Seeing the bill as "racist and repressive," Myers-Brown — with another Central member, Evelyn Brewer, and ecumenical colleagues — swung into action again. Among those colleagues was a group of Black ministers who had also written a letter defending Warnock — and who now reached out to suggest writing another letter together.
All were concerned about the bill and similar ones in other states, Brewer said. They decided to ask Georgia Gov. Brian Kemp to veto SB 202. "While we all felt outrage about what these bills represented, we decided to use our letter to find common ground and call in, rather than call out, Gov. Kemp — to follow the wisdom of his own faith to bring out our better angels, and work together to a more just, more inclusive future for Georgia."
Together, the groups rapidly got 460 people of faith — clergy and lay — to sign the letter. It asked him to veto "any legislation that would make it more difficult for eligible Georgians to vote by whichever method they prefer."
People of varied faiths and races delivered the letter to the Georgia State Capitol in Atlanta March 19.
Coalition forms
The veto did not happen. Kemp signed the bill into law March 25. But that did not defeat Brown and Brewer. They had met many like-minded activists — and decided to form a nonpartisan coalition to keep information and strategies flowing.
Initial meetings drew representatives of such groups as Compassionate Atlanta, Tzedek Georgia, and the Georgia Interfaith Public Policy Center. In May they settled on the name Georgia Interfaith Coalition for Justice — signaling, Myers-Brown said, that voting rights is just one of their concerns. Meetings continue at least monthly.
"We see ourselves as sort of a clearinghouse or network for linking folks to all the voter rights and other justice work that so many worthy organizations are already engaged in here in Georgia," Myers-Brown said. "We hope to sort of catalog what is out there."
"Under that umbrella we will have projects, roundtables and forums focusing on various aspects of justice — especially now on voter rights."
Not giving up
As for those rights, Brewer said the coalition will help faith communities educate — and advocate.
"We will share information on how eligible voters can procure necessary IDs, register and plan how they will vote under the new law," she said. Part of the work is to help "faith communities understand the scope and impact of the new voting laws in Georgia, recognizing that this may be a new role for their community."
Meantime, she said, the coalition will watch for — and share news of — emerging challenges to parts of the law "that represent unnecessary obstacles to voting."
As Myers-Brown put it, "Our new coalition is passionate about speaking and acting out to ensure justice for all as we work towards the beloved community."
[This article was updated on May 20, 2021.]
---
Related News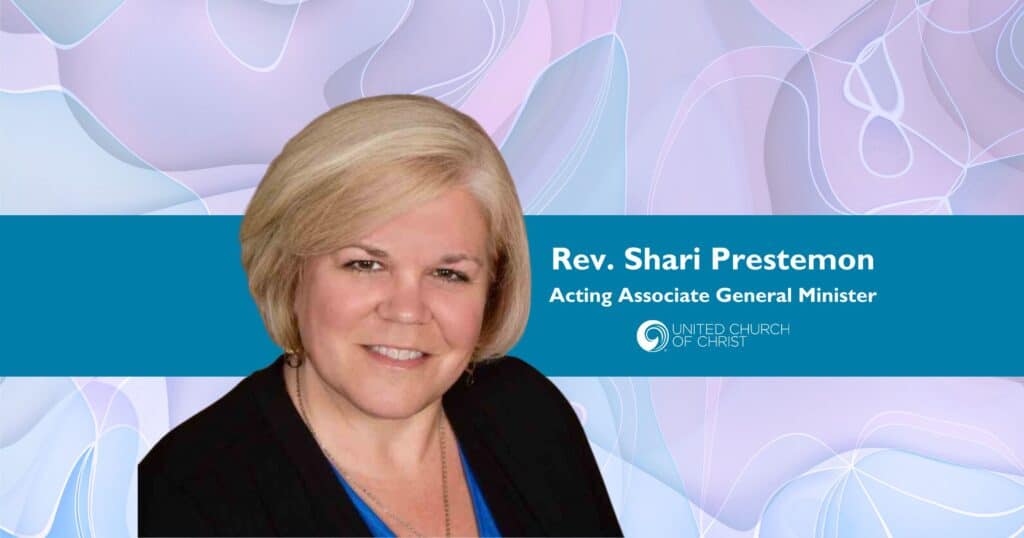 A new United Church of Christ national leader has been called. The UCC Board voted in a...
Read More