Florida hurricane survivor's circuitous journey home
For "EF," a 68-year-old Gulf County, Fla., man with disabilities, the road "back home" after Hurricane Michael in 2018 was long and circuitous, to say the least.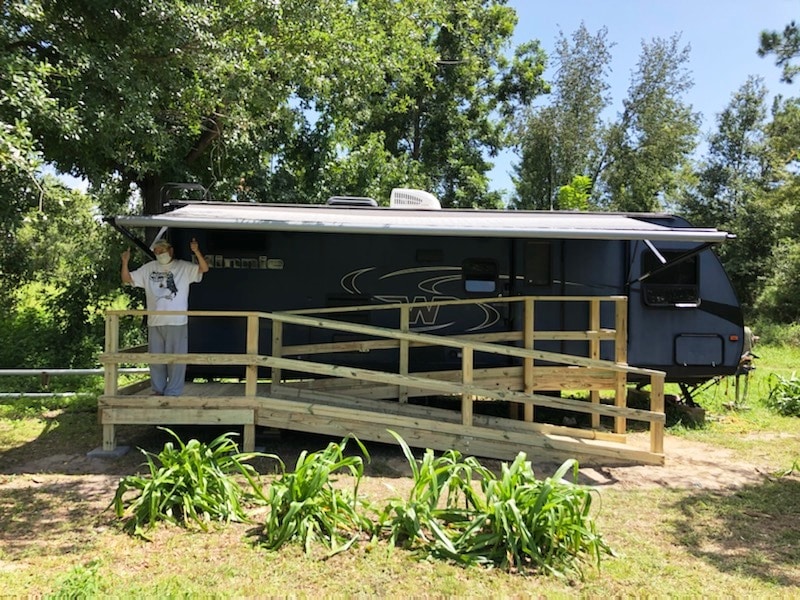 That road took him from his mobile home to his car, back to his mobile home, then to an old borrowed camper, to a trailer, finally ending in the travel trailer that is now his home.
He is one of many disaster survivors who finally got home with the help of their county's long-term recovery group (LTRG).
In Florida, United Church of Christ Disaster Ministries has provided hurricane recovery grants, typically $5,000 each, to LTRGs serving Gulf, Holmes, Liberty, Gadsden, Jackson and Calhoun counties.
$5,000 might not sound like much, considering disaster's enormous toll. But it's precisely this small, undesignated grant that helps LTRGs pay for such essentials as computer paper and ink and "open up shop" to help connect disaster survivors to resources for recovery.
Nancy Stuart, Executive Director of the Citizens of Gulf County Recovery Team, tells the story of the Gulf County man, who, she said, asked that his full name not be used.
EF worked hard all his life, Stuart said. He lived with his parents in their mobile home, caring for them there until they died. He stayed on in the home, which he inherited from them.
Stuart continued:
"As Hurricane Michael roared through, he sheltered in place until a tree came crashing down, crushing the roof. Fortunately he was not injured, and he rode out the rest of the storm in his car.
"His mobile home was badly damaged and even though FEMA deemed it unsafe, he stayed in it. Then due to electrical damage from the storm, his mobile home caught fire and he lost everything except for one picture of his deceased daughter.
"For the next year and a half, he lived in an old borrowed camper. Over time the roof began to leak, the hot water heater broke, and the air conditioning stopped working properly.
"He had to find another place to shower and with his health problems he had trouble breathing without proper air conditioning. Working with a disaster case manager through St. Vincent de Paul's, he was able to locate a trailer with a walk-in shower.
"The case manager applied for funding on behalf of the client and with the generosity of the Citizens of Gulf County Long-Term Recovery Group and The Salvation Army he was given the funds necessary to purchase a used travel trailer.
"He is thrilled with his new home and so grateful for all the help he has been given. After the trailer was placed on the property, a team of volunteers designed and built a handicap ramp for him and his elderly dog."
The trailer was in place in June 2020; the ramp in August.
EF commented, "I am so happy to have my new home. It means the world to me. The volunteers that helped build my ramp were so much fun; I wished they lived next door."
This disaster survivor is one of 100 that the Citizens of Gulf County LTRG has helped recover following Hurricane Michael, some before the COVID-19 pandemic lockdown, others – carefully – despite the lockdown.
"We were really creative and leveraged partnerships with other agencies," Stuart said. "For example, we were able to continue replacing roofs."
How? "Rather than fund materials and recruit volunteer groups to do the labor, which was not available during the pandemic, we partnered with St. Vincent de Paul and a roofing materials grant they had from Lowes in addition to shingles they received through Goods 360.
"The LTRG funded the professional contractor cost using donated materials."
"We are still working with around 100 clients, trying to get them into other funding programs," Stuart said.
Photo courtesy Citizens of Gulf County Recovery Team.
---
Related News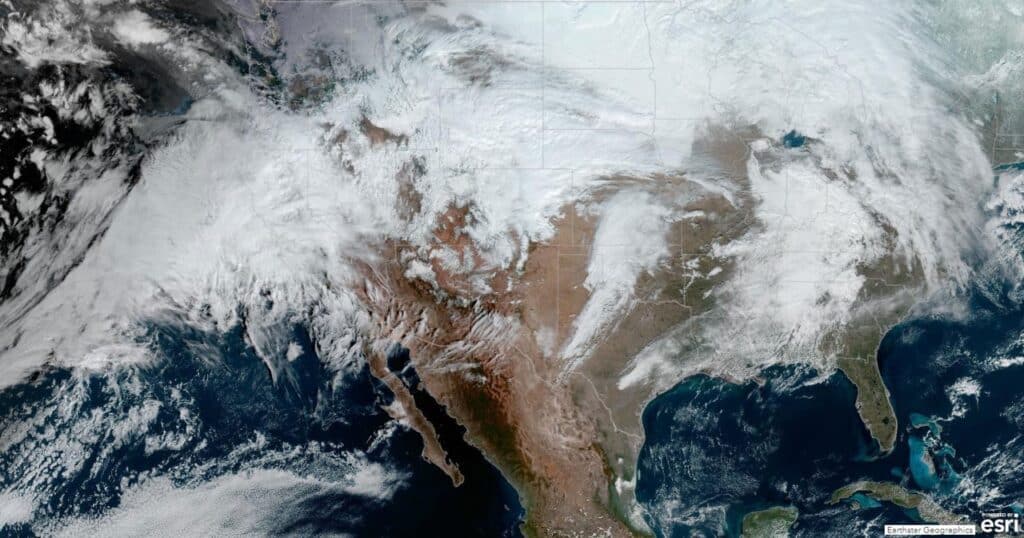 United Church of Christ Disaster Ministries is tracking a series of deadly storms surging up...
Read More